WAICF '23: Yann LeCun Sets Us Straight on Generative AI
WAICF '23: Yann LeCun Sets Us Straight on Generative AI
Meta's chief AI scientist and Turing award winner also predicts AR glasses will replace smartphones.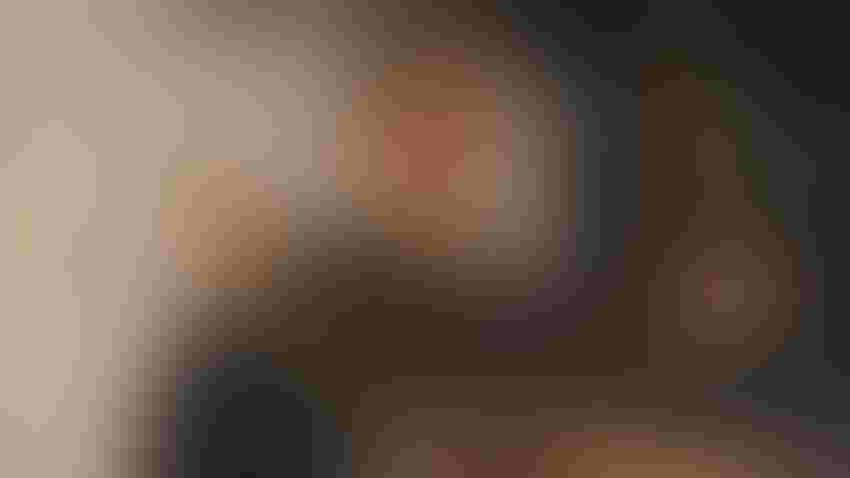 At a Glance
AI luminary Yann LeCun says chatbots like ChatGPT are merely 'typing, writing aids.'

LeCun says large language models are nothing new.

LeCun sees AR glasses with virtual assistants replacing smartphones.
ChatGPT has captivated millions of people around the world, but the chatbot and other tools like it are ultimately more effective as "typing, writing aids."
That is the view of Yann LeCun, widely known as the inventor of the modern convolutional neural network and who has won a Turing award, or computing's Nobel Prize. He is Meta's chief AI scientist.
In a keynote at the World Artificial Intelligence Cannes Festival (WAICF), LeCun said that generative AI models like ChatGPT and Stable Diffusion are "very impressive but somewhat limited."
LeCun said such generative AI tools "don't work that well" and that the large language models like those powering ChatGPT were nothing new, having been around for years prior to ChatGPT taking off late last year.
He said such models have "no knowledge of the world around them, … they don't know the world exists. And they have no idea of physical reality. They don't have any context and they can't find their answers."
Stay updated. Subscribe to the AI Business newsletter
LeCun likened tools such as ChatGPT to ADAS, or advanced driver-assistance systems, which helps drivers drive more safely.
"We have systems (in cars) essentially to drive themselves on the highway and help us pay attention to obstacles. But we don't have systems that can drive cars completely autonomously," he said.
"We have to keep our hands on the wheel at all times when driving and we keep our hands on the keyboard at all times when typing because they generate … pretty convincing nonsense."
During his speech, LeCun predicted that after a period of excitement around such tools, a backlash is to be expected, saying, "you're going to realize what they're good at and what they're not good at."
Easier for OpenAI
Launching a conversational AI tool like ChatGPT is easier for the likes of OpenAI compared to larger companies such as Google and Meta, he said.
If those models do not work as intended, there is less reputational risk for a small company like OpenAI than it would be for a large company.
Earlier this week, Google unveiled Bard, its own answer to ChatGPT. But in promotional material shared by the company, Bard generated an incorrect response to a user query. The less-than-impressive event led to a stock price route and loss of $100 billion in market value in one day.
Meta also took a hit on a handful of occasions due to misfiring AI systems. Galactica, a large language model designed to organize the massive trove of content in scientific papers, was taken down just days after launch as it generated falsities. And its BlenderBot conversational AI tool was found to generate content that mocked Meta CEO Mark Zuckerberg.
Generating more than just text
Apart from ChatGPT and language generation, LeCun spoke at length about other generative capabilities, including text-to-video tools such as Meta's own Make-A-Video or its multimodal generative AI method for generating photorealistic illustrations, Make-A-Scene.
He said multimodal generative AI models are going to provide an advantage to individuals who want to be creative but lack technical skills.
LeCun said tools like Make-a-video are "making fast progress" and will be generally available "really soon."
"People are going to be using them a lot in the future," he added.
The vast majority of large language models are Transformer-based, which can be used to great effect to detect online hate speech – beneficial to Meta's social media platforms such as Facebook and Instagram.
Just four years ago, the extent to which Meta could use AI to detect hate speech was 30% to 40%, LeCun said. Today, it is about 95%.
What's next
The Meta AI chief predicted that smartphones will be replaced by AR glasses in 10 to 15 years. Within these glasses of the future, there will be a virtual assistant that interacts with users.
This view aligns with Meta's vision of building out VR and AR capabilities amid a fascination with the metaverse. Meta has already released consumer and professional grade VR headsets, including its new Quest Pro device.
However, LeCun said the virtual assistant will not resemble the uncannily human-like version in the movie, Her, which does not exist yet. "We don't have systems that are smart enough to play the role of human assistants. For that we need autonomous AI systems that can reach human-level AI."
To achieve such a level of sophistication, AI systems require enormous amounts of data and process it in a device as small as a pair of glasses. LeCun said that such systems also need to understand tasks in the way humans do – by making decisions faster with reduced computational output.
Keep up with the ever-evolving AI landscape
Unlock exclusive AI content by subscribing to our newsletter!!
You May Also Like
---