AI news roundup: Bruce Willis deepfakes and new Google Pixel chip
AI news roundup: Bruce Willis deepfakes and new Google Pixel chip
Also - WHO's Qatari AI health care assistant and an MLOps platform from BT.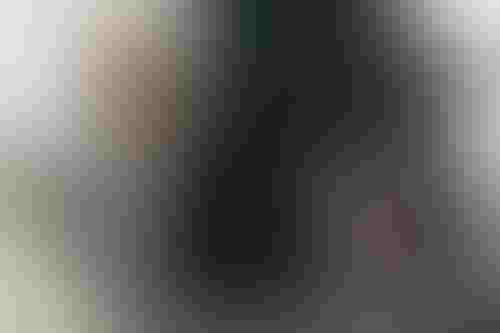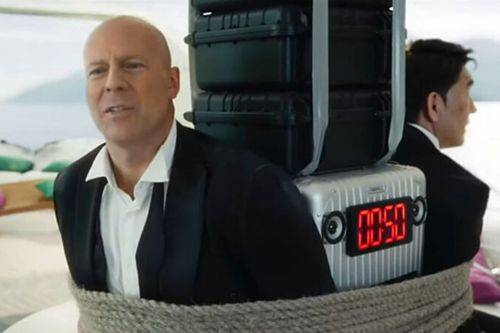 Also - WHO's Qatari AI health care assistant and an MLOps platform from BT.
AI Business brings you the latest in deals and products from across the AI world.
This week's roundup covers the confusion around Bruce Willis's purported deepfake deal, the new Tensor G2 chip powering the latest line of Google Pixel smartphones and more!
To keep up to date with coverage of all things AI, subscribe to the AI Business newsletter to get content straight to your inbox and follow the AI Business Podcast on Apple and Spotify.
Reps for
Bruce Willis's deny deepfake
claim
Bruce Willis is no stranger to starring in ads all over the world.
But the now-retired star came out to refute claims he'd be starring in more advertising – as a deepfake.
Russian-based Deepcake operates an AI-powered content platform creating replicas of A-list celebrities. Reports circulated that Deepcake, secured the right to recreate Willis's likeness for use in advertisements.
However, a spokesperson for the actor denied a deal had been struck. Deepcake would later agree with the spokesperson's comments, telling the BBC, "The wording about rights is wrong… Bruce couldn't sell anyone any rights, they are his by default."
Despite there being no reported deal, Deepcake has used Willis's likeness before, in a 2021 commercial for Russian telecom provider MegaFon.
Deepcake used an artificial neural network to impose the actor's image onto the face of a Russian actor to give the appearance that the action star was in the commercial.
The news comes shortly after James Earl Jones signed over his rights to use his archived voice to build an AI-powered voice for Vader.
Google reveals new AI smartphone chip
Google has unveiled its latest smartphone processor, the Tensor G2 – capable of running AI capabilities on the Pixel 7 and Pixel 7 Pro smartphones.
Revealed at an event in New York, the Tensor G2 can power speech recognition, audio translation and image processing.
Google claims its new smartphone chip offers a 60% faster and 20% more efficient performance for ML use cases.
Compared to the prior processor, the G2 has bigger CPU cores, giving the chip a sizable performance boost.
Meet Florence: The AI-powered health care assistant
The World Health Organization (WHO) has partnered with the Qatari Ministry of Health to launch an AI-powered digital health worker.
Dubbed Florence, the interactive platform offers advice in seven languages.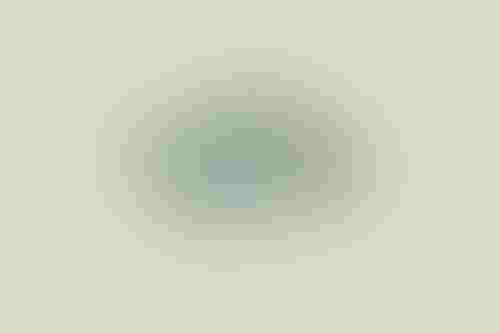 "Digital technology plays a critical role in helping people worldwide lead healthier lives," said Andy Pattison, WHO's team lead for digital channels.
"The AI health worker Florence is a shining example of the potential to harness technology to promote and protect people's physical and mental health… AI can help fill gaps in health information that exist in many communities around the world."
Florence's unveiling is part of WHO's partnership with Qatar ahead of the country hosting this year's FIFA World Cup.
New Zealand-based software company Soul Machines supports the underlying tech used in Florence, using its AI-powered platform to animate 'digital people.'
"Through this collaboration, we have created a personality for the frontline responder that is empathetic, informative, and understanding," said Greg Cross, CEO and Co-Founder of Soul Machines.
BT backs MLOps
BT Group, the British telecoms provider, has launched an MLOps platform.
Dubbed AI Accelerator, the platform monitors AI model deployments developed by BT Group's data community, assessing their efficacy and behavior.
The platform was built in partnership with BT Group's AI and data team in its Digital unit and Datatonic, an AI and data consultancy firm.
The telecom provider said the MLOps platform will monitor AI models deployed across its various businesses and will flag any drift from baseline norms.
AI Accelerator will "act as a scanner for the Group's Digital Brain, continually assessing each model's health and prompting expert data scientists where necessary to refine and optimize them," an announcement reads.
"A core driving principle for BT Group is to find a way to safely accelerate the time to value, pound per petabyte, of data," said Adrian Joseph, MD for data and at BT. "AI Accelerator gives us a path to more rapid value with clear oversight of AI use case parameters and performance."
Logitech adds AI to videoconferencing
Consumer electronics firm Logitech has unveiled Logitech Sight, an AI-powered tabletop camera for remote meeting designed to work with meeting room cameras to capture improved perspectives of meeting participants.
The product can track conversations and nonverbals as they naturally occur around the conference room.
Sight can be integrated with various video conferencing platforms, including Microsoft Teams, Zoom and Google Meet.
The camera includes mounts and integrated cable management options. It's also backward compatible with Rally Bar and Rally Bar Mini, so it can deploy this new technology with existing video bars.
"We're no longer all at home in equal-sized video boxes like we were during the height of the pandemic. In a hybrid work world, a mix of in-office and remote workers increases the challenge of delivering equitable experiences to everyone," said Scott Wharton, GM of Logitech Video Collaboration.
Wowcube: One step closer as Dev Kit drops
After its display at the Techfluence Summer Showcase, the developer kit for the Wowcube gaming system has finally dropped.
Wowcube is a cube that is made up of eight separate modules, each with high-resolution screens and built-in CPUs. The system is designed for gaming and stress relief.
The development kit for Wowcube includes software creation tools for building apps or 'CubeApps' for the system.
Free to use and access, the dev kit is made up of an SDK and emulator, meaning users can develop games without the Wowcube system itself. It can be
accessed via macOS and Windows platforms. The kit is based on open source software including Pawn Language and Visual Studio Code.
Wowcube is currently only available for pre-order, with company officials at the summer showcase saying the Dev Kit would come out before the system's release.
Cover image: Bruce Willis in the 2021 commercial for Russian mobile company MegaFon.
Keep up with the ever-evolving AI landscape
Unlock exclusive AI content by subscribing to our newsletter!!
You May Also Like
---