AI news roundup: DALL-E now open to all
AI news roundup: DALL-E now open to all
Also - Lenovo's VR headset, DeepMind's charity work and Qualcomm partners with Telefónica.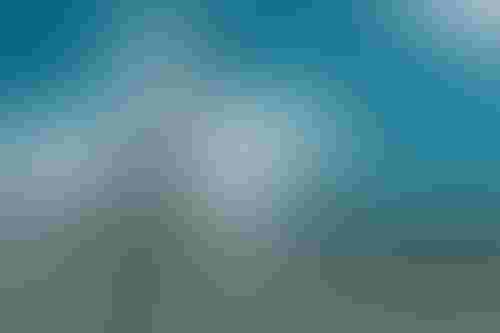 Also - Lenovo's VR headset, DeepMind's charity work and Qualcomm partners with Telefónica.
AI Business brings you the latest in deals and products from across the AI world.
This week's roundup covers OpenAI's decision to fully launch DALL-E, the text-to-image generator, DeepMind's charity pledge, the unveiling of Lenovo's enterprise metaverse VR headset and more!
To keep up to date with coverage of all things AI, subscribe to the AI Business newsletter to get content straight to your inbox.
DALL-E goes live
OpenAI has removed the waiting list for DALL-E, its text-to-image generator - providing access to anyone.
Having launched in beta earlier this year, users can now "start creating straight away," an announcement reads.
According to OpenAI, over 1.5 million users are already using the tool, generating over two million images a day.
The company, which also developed GPT-3 and Whisper, said the lessons learned from prior deployment and improvements to its safety systems are factors that have made the wider release possible.
To access DALL-E, a sign-up is required, with users having to use credits to generate images. The tool is essentially a freemium offering - users are given 50 credits for signing up and subsequently 15 credits a month. But should you wish for more, you can purchase them. During the beta stage,115 DALL-E credits were $15 and equated to around 460 images.
The wider launch of DALL-E may concern online art platforms, several of which have already barred AI-generated works from their platforms. Market heavyweight Getty Images is the latest to do so.
Metaverse collaboration: Qualcomm partners with Telefónica
Spanish telecom Telefónica has partnered with Qualcomm to collaborate on metaverse technologies.
The pair announced plans to use Qualcomm's Snapdragon Spaces XR Developer platform with Telefónica's mobile network infrastructure to "develop and grow the XR ecosystem."
The agreement also includes the exploration of joint commercial opportunities and the launch of XR/metaverse products and services.
"This agreement opens the opportunity to deliver new experiences to customers merging the digital and analog worlds, re-imagining commerce, entertainment, and communication in the metaverse," a joint announcement reads.
"At a crucial time in the technology's development and roll-out, we are excited to be partnering with Telefonica to grow the active communities developing the ecosystems of the future through Snapdragon Spaces, which we believe will unlock the power of XR and take it to the next level," said Dino Flore, VP for technology at Qualcomm Europe.
DeepMind wants to encourage STEM
DeepMind, the Google-owned company behind AlphaFold, is to partner with several U.K.-based charities to create education programs encouraging STEM learning.
According to the AI company, access to STEM education "remains a challenge for many young people in the U.K., especially those from underrepresented backgrounds."
In a move to reduce the barrier, DeepMind has agreed to provide funding and volunteering support.
The company plans to work closely with the Raspberry Pi Foundation, a charity that promotes the study of computing and digital technologies, to develop new AI-focused resources. Those initiatives will be focused on students aged 11-14 and will be designed to be "culturally relevant and accessible."
DeepMind will also be working with: STEM Learning; The Brilliant Club; Stemettes; British Science Association; and Apps for Good in a bid to reach over 500 schools and over 100,000 young people, with a focus on state schools and students from underrepresented groups.
"For many young people in the U.K., especially those from underrepresented backgrounds, a career in artificial intelligence feels out of reach - and that needs to change," said Obum Ekeke OBE, head of education partnerships at DeepMind.
"By focusing on education at an early age, there's an opportunity to help break down long-standing barriers that have facilitated a system of inequalities. Our hope is that this education program can help instill confidence in the next generation of students and eventually play a part in creating an inclusive and accessible global AI ecosystem."
Lenovo unveils VR headset
Lenovo has unveiled its new VR headset: the ThinkReality VRX.
The new product is designed for the enterprise metaverse and features high-resolution capabilities for mixed reality applications like immersive training and 3D design.
The ThinkReality headset is designed to run cloud-based rendering solutions, like Nvidia's CloudXR for graphics-intensive XR experiences.
The device operates as a standalone device but can also be tethered to a PC or workstation for streaming experiences.
"Our customers are looking for reliable, flexible and scalable gateways into the growing Enterprise Metaverse. They need business-class solutions for the new realities of working in hybrid scenarios and virtual environments" said Vishal Shah, GM of XR and metaverse at Lenovo. "We engineered the Lenovo ThinkReality VRX to be the VR solution of choice for training and collaborating in immersive 3D."
Armored vehicles get AI defenses
The British Army is set to use AI to augment its next-generation armored land vehicles.
The government's Defense Science and Technology Laboratory (Dstl) unveiled plans to spend $16.1 million to fit vehicles with MIPS—the Modular Integrated Protection System (MIPS) standard.
MIPS, essentially a modular defense system, would encompass a protection system that would include AI for information processing capabilities.
It would also include multi-spectral sensors; counter-munition and directed energy technology; and electronic infrastructure component technologies designed for safety applications.
Dstl said the plans would "enable the U.K. to continue developing future capabilities" until 2040.
"This is an important step forward in researching the latest technology to improve protection for armored vehicles, helping them prevent and repel attacks from the ground and air," minister for defense procurement Alec Shelbrooke said.
Keep up with the ever-evolving AI landscape
Unlock exclusive AI content by subscribing to our newsletter!!
You May Also Like
---