AI Picks 2022 FIFA World Cup Champion
AI Picks 2022 FIFA World Cup Champion
Will France repeat or England finally snag the title? Or neither?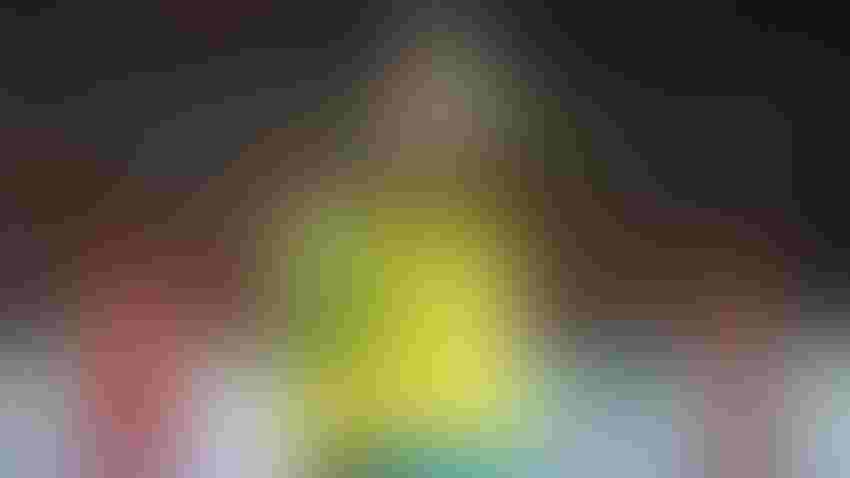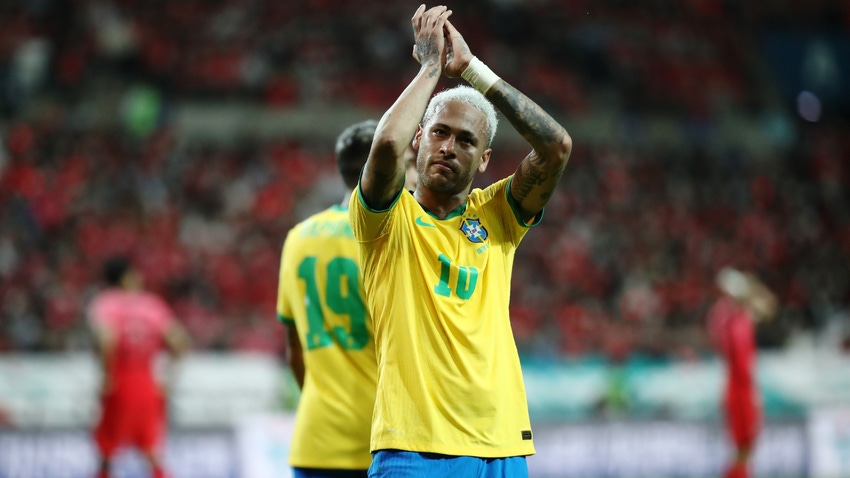 The 2022 FIFA Soccer World Cup is heading to Qatar next week with the organizers expecting an estimated total viewership of five billion.
But who will be crowned champions? Can France repeat their 2018 victory? Will football finally 'come home' for England? Or will The Netherlands provide coach Louis Van Gaal with one final win?
The answer is Brazil, according to AI.
OPTA, the sports data company, used an AI model to provide odds for each nation winning the tournament. The AI gave Brazil a 16.3% chance of winning the World Cup, with footballer Neymar and co. given an 88.5% chance of reaching the knockout stages and a 25.7% chance of reaching the final.
Brazil has not won the trophy since 2002 in Japan/South Korea, with the Canarinho seeing its highest place finish since being in the semi-finals in 2014 – and there they were drubbed 7-1 by eventual winners Germany.
But Opta's AI has picked a team with exciting young attackers and an experienced defense looking for their sixth World Cup crown.
South American rival Argentina was given the next best chance of winning − with Opta's AI suggesting Lionel Messi's odds of winning were at 13.1% − followed by France at 12%, Spain at 8.9% and England at 8.8%.
The U.S., where the game is called soccer and not as popular as American football, was given a 0.7% chance of winning the World Cup. But it is higher than hosts Qatar, who have been given just a 0.3% chance of being crowned champions.
Qatar's Heat to Impact Results?
Opta's predictions were echoed by an AI model developed by a group of statisticians from several European universities.
Achim Zeileis from the University of Innsbruck, TU Dortmund's Andreas Groll and Neele Hormann and Christophe Ley of the University of Luxembourg, among others, used a machine learning approach similar to Opta to yield probabilistic forecasts for all possible matches.
Their work saw Brazil crowned the winners – with a winning probability of 15.0%, 1.3% less than Opta's model prediction.
The educators' predictions also gave Argentina the second-best probability of winning, with 11.2%. Their work deviates from Opta's onwards, with the next likely winners, according to their ML model, being the Netherlands with 9.7%, Germany with 9.2%, and France with 9.1%.
To obtain the results, the statisticians simulated the entire World Cup 100,000 times to create the probabilities.
Despite generating predictions, a myriad of factors will likely impact real-life results – including the heat. Qatar's average high temperature in November is 84 Fahrenheit (29 degrees Celsius), something most players may not well tolerate at the tournament.
"The climate in Qatar is extraordinarily hot which necessitated shifting the event to the winter months. Therefore, all major football leagues in Europe and South America have to interrupt their usual schedule to accommodate the tournament," Zeileis explained.
"This gives the national teams less time for preparation and the players less time for recovery before and after the World Cup. In combination with the extreme climate conditions, this also increases the risk of injuries. Hence, having a team with many players in the international European leagues might actually be a handicap rather than a strength this year."
Keep up with the ever-evolving AI landscape
Unlock exclusive AI content by subscribing to our newsletter!!
You May Also Like
---