AWS Summit London 2022: Cloud and machine learning – the great enablers
AWS Summit London 2022: Cloud and machine learning – the great enablers
ML driving real change across multiple industries, says AWS developer advocate.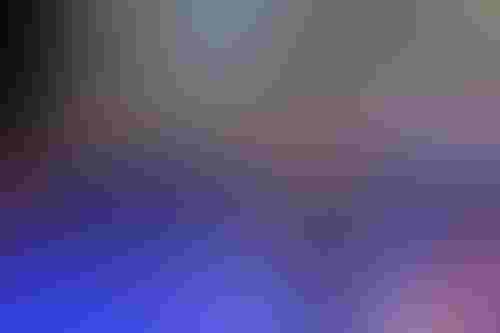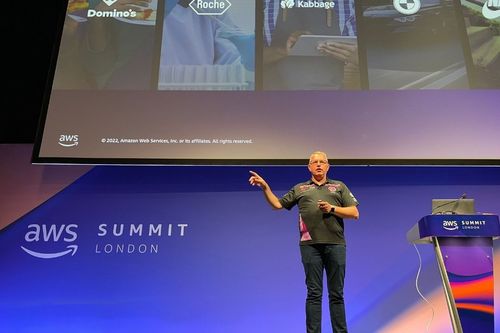 ML driving real change across multiple industries, says AWS developer advocate.
Machine learning has been around for decades. In the 1950s, you had simple algorithms. Flash forward to the late 2000s, 2010s, and ML exploded, encompassing all facets of our lives in ways we are not even aware of.
The explosion, at least according to Boaz Ziniman, principal developer advocate at AWS, was thanks to cloud computing. Speaking at the company's Summit event in London, he explained that ML expanded as cloud technologies vastly reduced the price of computing power – making it more available.
"Suddenly, ML and cloud computing became mainstream technologies," he said.
Ziniman went on to add that such low costs have enabled far more ML testing – and that even if projects failed, the cost of failure has been greatly reduced.
He told attendees that since that explosion of ML and cloud, there's been a huge increase in companies spending on the technologies – with a "lot of movement" from small firms to models for the most critical processes in most companies.
And for Amazon, ML is critical, as the AWS advocate suggested without the technology, the company wouldn't be able to ship any of the 1.6 million packages sold every minute on the platform.
AI-powered tools
But Ziniman didn't exclusively focus on Amazon using ML – he talked about brands including Domino's Pizza, Roche, Kabbage, BMW and Nike that all leveraged the technology.
He referenced use cases such as drug discovery, monitoring of supply chains and fraud detection that rely on ML to work.
One use case that was shown off on stage was Amazon's Transcribe tool, an automatic speech recognition service that uses machine learning models to convert audio to text.
Ziniman demoed the tool, using it to convert his talk into languages spoken by audience members, including Polish and Turkish.
And to further talk up the tool, Assaf Elovic, head of R&D at website maker Wix, joined him on stage to outline how the company used Transcribe to improve sentiment analysis of feedback from customers.
ML and AI-powered transcription tools are of course nothing new, there are offerings from the likes of Otter.ai, Trint and Rev that all perform similarly. Platforms like these are one of the reasons driving projections for the global marketing transcription market to reach growth in revenue from $1.68 billion in 2021 to $3.71 billion by 2031, according to Future Market Insights.
But it was Ziniman's initial observations – the mainstream adoption of cloud and ML – that are driving actionable change across multiple industries.
Keep up with the ever-evolving AI landscape
Unlock exclusive AI content by subscribing to our newsletter.
You May Also Like
---