Intel and Barcelona Supercomputing Center succeed in encrypting large neural networks
Intel and Barcelona Supercomputing Center succeed in encrypting large neural networks
Say it was possible thanks to persistent memory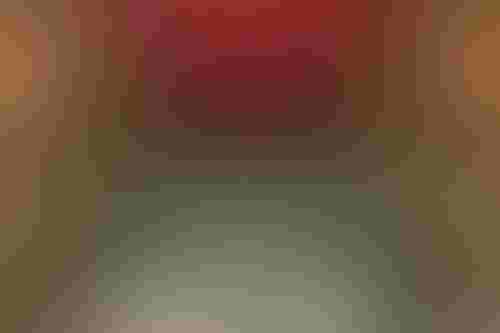 Intel and the Barcelona Supercomputing Center (BSC) have successfully used strong homomorphic encryption to secure the execution of large neural networks.
To achieve this, the team used Intel Optane persistent memory (PMem) and Intel Xeon Scalable processors with built-in AI acceleration.
Previously, homomorphic encryption was limited to neural network models of smaller devices like smartphones – or models with up to 1.7 million parameters.
Homomorphic encryption allows direct operations on encrypted data – and cannot be broken, even by quantum computers. Unfortunately, the process typically incurs 100x–10,000x memory and runtime overheads.
Upon announcing the milestone, Intel and BSC said the technology can now be applied in the private execution of neural networks in untrusted remote environments, such as public cloud services.
"This new technology will allow the general use of neural networks in cloud environments, including, for the first time, where indisputable confidentiality is required for the data or the neural network model," said BSC researcher Antonio Peña, who led the project.
The team published a 12-page paper outlining the process, and said that the new type of memory configuration yielded "efficient executions."
"The computation is both compute-intensive and memory-intensive. To speed up the bottleneck of memory access, we are investigating different memory architectures that allow better near-memory coamputing," Fabian Boemer, technical lead at Intel, said.
"This work is an important first step to solving this often-overlooked challenge."
O come, all ye nerds
Intel has been collaborating with BSC since 2011 – with the pair working on scalability issues in the programming and runtime systems of exascale supercomputers.
BSC is responsible for MareNostrum– one of Europe's fastest, and most aesthetically pleasing, supercomputers, which is housed in an old church. The Torre Girona is a 1940s chapel that was deconsecrated and converted for secular use in the mid 2000s.
The supercomputer itself is used in scientific research projects and has undertaken tasks on everything from climate change to AIDS. It's one of seven 'Tier-0' systems currently available to European scientists.
"The major challenges of our society – such as studying climate change and developing new energies, like fusion – require exascale computers, which are much more powerful than those that we have now, with features that meet the new needs of researchers and a proportionally lower energy consumption than that of existing computers," said Roberto Viola, director of the BSC-CNS.
So far, MareNostrum has encompassed four versions. The first, built-in 2004, came following an agreement between the Spanish government and IBM. Its computing capacity was 42.35 Teraflops (42.35 trillion operations per second).
Jump ahead two years, and MareNostrum's capacity was increased due to the large demand from scientific projects. Its calculation capacity soared to 94.21 Teraflops, with an additional 6,000 processors added.
MareNostrum 3 would see the supercomputer upgraded – and subsequently achieving a peak performance of 1.1 Petaflops. The third iteration was made up of 48,896 Intel Sandy Bridge processors in 3,056 nodes, including 84 Xeon Phi coprocessors [remember those? -Ed.] in 42 nodes, with more than 115 TB of main memory and 2 PB of GPFS disk storage.
The latest iteration of the supercomputer has a peak performance of 13.9 Petaflops. Its calculation capacity is split between a general-purpose block and an emerging technologies block. The former includes 48 server racks with 3,456 nodes – with each node housing two Intel Xeon Platinum chips each with 24 cores, amounting to a total of 165,888 cores, and a main memory of 390 Terabytes.
Meanwhile, the emerging tech block consists of three clusters – which include IBM POWER9 processors and Nvidia Volta GPUs, AMD Rome processors and AMD Radeon Instinct MI50 GPUs, and 64-bit ARMv8 processors.
It is due for an upgrade – however, plans to build Europe's most powerful supercomputer were canceled in July after the European High Performance Computing Joint Undertaking (EuroHPC JU) officially canned the public procurement process for MareNostrum 5.
MareNostrum 5 would have an expected peak performance of at least 200 petaflops and its five-year cost would have been around $264 million.
The EuroHPC said that voting results "did not achieve the needed majority to reach an agreement to adopt the selected tender."
"The lack of decision leads to the cancelation of the public procurement for the acquisition, delivery, installation, and maintenance of Supercomputer MareNostrum 5."
The parties were reportedly divided over whether to focus on sovereignty and rely on local 'made in Europe' supply chains or buy the best available technology to better support research.
Despite the uncertainty, BSC still holds faith that MareNostrum 5 will see deployment. Operations director Sergio Girona said in July that the procurement process will be relaunched.
Open for business
And the uncertainty brought about by COVID has dissipated for those wanting to visit the supercomputer – as BSC opened its doors to visitors once again.
The Torre Girona is now open to visitors and tours from 13 September.
Those looking to catch a glimpse of the supercomputer must schedule a weekday appointment. Groups of up to nine people can book, with all visitors encouraged to wear a mask in line with COVID-19 guidelines.
Alternatively, those unable to travel to Spain can take a virtual tour of the formerly holy site – via a digital twin of the location created by Matterport.
About the Author(s)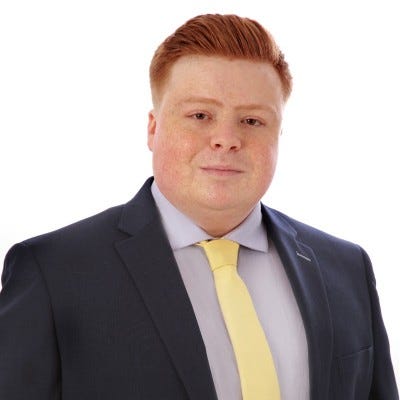 Stay Ahead of the Curve
Get the latest news, insights and real-world applications from the AI Business newsletter
You May Also Like
---