Researchers: Deep Learning can automate, enhance soccer analysis
Researchers: Deep Learning can automate, enhance soccer analysis
A British university is working on an AI model that could revolutionize performance analytics and talent scouting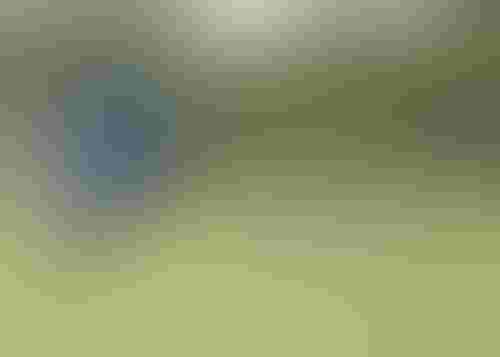 A British university is working on an AI model that could revolutionize performance analytics and talent scouting

Researchers at Loughborough University have developed an AI-based system that could make it easier for soccer clubs to examine player performance, and allow even amateur teams to benefit from advanced analytics.
Most elite soccer clubs have dedicated analytics and sports science teams tasked with collecting data.
This is a time-consuming process that relies on manual data entry, and is therefore susceptible to issues of accuracy, consistency, and bias.
Naturally, the development of visual recognition technologies has simplified some of this collection, allowing metrics like distance and speed to be gathered automatically. But conventional visual recognition is unable to provide detailed information on actions taken by individual players.
Speeding up the process
The team at Loughborough, led by Dr Baihua Li, sought to augment data entry with camera-based automation – speeding up the process dramatically and lowering costs.
"Performance data and match analysis in soccer is an essential part of the sport and can have a huge impact on player and team performance," she told AI Business. "The developed technology will allow a much greater objective interpretation of the game as it highlights the skills of players and team cooperation."
The researchers created an AI model that used deep learning to detect individual limbs and movements, so that players and their actions – such as running, jumping and foot selection – could be identified. The model was trained on thousands of match recordings from all levels of soccer, featuring different teams, jerseys, poses, camera angles and backgrounds.
"The technology and algorithms are developed based on common standards of images and videos so it can work with broadcast or television footage," Dr Li said. "We aim to develop fast algorithms to achieve high processing speeds.
"The technology will provide automatic methods and assistive tools to obtain various performance data with more accuracy and faster than humans. This will reduce the labor currently required to manually log and record such data.
"In fact, manual logging can only obtain some sample data as the tasks are very tedious and time-consuming. It is difficult for humans to identify the players and track them throughout the video."
Democratizing soccer analytics
The ability for lower-league teams to access powerful analytical capabilities could be a game-changer, and revolutionize performance analysis and talent identification across all levels of soccer.
However, there remains another significant barrier to entry: while all elite and international matches are filmed at multiple angles with broadcast-grade cameras, the same is not true of lower-tier and amateur soccer. Even if these matches are filmed, the footage is often of low quality and does not cover the entirety of the pitch. This makes tracking player movement a challenge.
The team at Loughborough developed a system where two low-cost cameras, like those made by GoPro, are used to film each half of the pitch. The images are then stitched together to create an overall picture that enables the model to work its magic and analyze the game more reliably.
"This innovation will have a positive impact on the soccer industry and further advance sports technology while providing value to the players, coaches, and recruiters that use the data," Dr Li added.
The research was publicly funded through Innovate UK, and carried out in collaboration with sports tech startup Statmetrix, which will help bring the technology to market.
"The solutions we aim to commercialize are technically challenging ones, but the benefits of data availability across the lower tiers of sport will help unlock previously untapped talent," Olukunle Kayode, Statmetrix CEO, said.
"Currently, the main focus is to integrate the technology into Statmetrix's existing platform. There are other use cases that we are currently exploring, which will likely be standalone.
"Sports data analytics will have an even greater commercial value in bridging the gap between real, live games and the augmented and virtual reality environments."
Keep up with the ever-evolving AI landscape
Unlock exclusive AI content by subscribing to our newsletter.
You May Also Like
---