ScaleUp AI 2022: Top ML trends from AWS's head of global machine learning
ScaleUp AI 2022: Top ML trends from AWS's head of global machine learning
Expect increased use of synthetic data and no-code, low code tools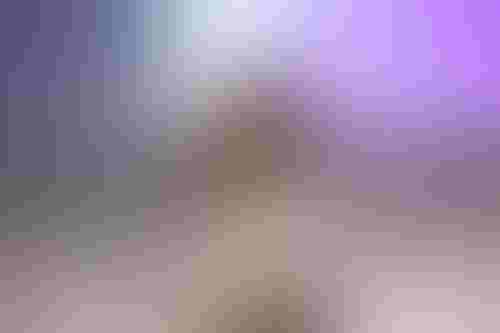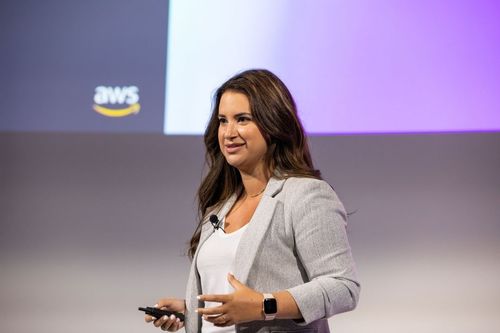 Expect increased use of synthetic data and no-code, low code tools
Increases in no-code, low code and decentralization are among the top machine learning trends of tomorrow, according to the global head of machine learning at AWS.
Allie Miller, the cloud division's global ML head for startups and venture capital, also noted the rise of interest in security, performance and access at the ScaleUp: AI 2022 conference in New York.
On no-code, low code, Miller pointed to the latest generation of language models and suggested the latest versions such as GPT-3 boast 10 times increase in parameters compared with earlier models.
She said that increasingly large language models represent "a paradigm shift in how AI and content will be created" and that "the performance of these models is making it difficult to distinguish from that written by a human."
Miller also highlighted the rise in synthetic data and security-related considerations. On the latter point, she suggested there is a pattern where more startups are operating on an encrypt-first basis.
She added that some startups took advantage of regulations such as the EU's GDPR (General Data Protection Regulation), which governs how personal data can be used, processed and stored. Those companies seized the opportunity to build model lineage products for compliance and biases mitigation, she suggested.
Figure 1:
And sticking with the subject of data, Miller showcased the growing trend towards embracing decentralization and individually owned data. In her view, that embrace may "usher in a new wave of security, data and AI needs."
Miller also told ScaleUp attendees that access was a growing trend, with the need to upskill and reskill more ML-capable individuals a must.
Previously, Miller and AWS colleague and former U.S. Patent and Trademark Office Director Michelle Lee, who spoke to AI Business, discussed a Deloitte report finding that women make up just 26% of the AI workforce in the U.S.
Last May, Miller said that having more gender diversity within AI was a matter of "common sense."
Fast forward 11 months, she told the ScaleUp audience that there are as many as three times the number of job listings for AI specialists than there are actual job searches.
"This is a massive and growing gap and we don't yet have the skillset to be able to complete that."
To bridge that gap, Miller said that upskilling and reskilling were part of the puzzle, with easier to easier tools and frameworks another key helping point.
"It is the expansion of who is going to be able to build an ML model that is on the rise.
Keep up with the ever-evolving AI landscape
Unlock exclusive AI content by subscribing to our newsletter!!
You May Also Like
---