Shutterstock acquires three AI startups, launches AI subsidiary
Shutterstock acquires three AI startups, launches AI subsidiary
Marketing technology firms Pattern89, Datasine, and Shotzr were snapped up for around $35 million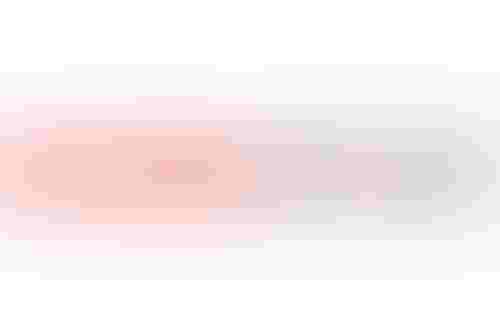 Stock image platform Shutterstock has launched Shutterstock.AI – a new subsidiary that will focus on developing predictive capabilities for marketing content.
To facilitate the launch, the new division has absorbed three startups that offer AI and data-driven marketing and advertising services.
Pattern89, Datasine, and Shotzr were snapped up for around $35 million in total, Shutterstock said in a statement.
Shutterstock.AI will help customers discover and select the right content that is relevant and resonates with their audiences, Shutterstock CEO Stan Pavlovsky said.
"To complement this, Shutterstock.AI will also help new customer segments accelerate the development of artificial intelligence, by unlocking the power of the data associated with our vast content library," he added.
Helping accomplish marketing goals
Founded in 2003, Shutterstock has grown into one of the largest stock photography platforms on the Internet. Originally subscription-based, the site has been offering a la carte pricing since 2008.
The company enjoys a partnership with IBM's Watson Content Hub, a content management system for marketers to create content using the Watson AI search tool.
Shutterstock's latest announcement sees a new subsidiary purchasing three firms. The first, Pattern89, is an Indianapolis-based marketing platform for social media ads. It offers custom insights for predictive performance at scale, and claims that marketers and agencies can use its insights to make decisions "without having to live A/B test."
The second company, Datasine, is a London-based startup. Its content personalization platform, dubbed Pomegranate, provides insights for campaign decision-making. Datasine said its data scientists have created AI algorithms that "analyze the creative elements of an ad better than humans."
The third acquisition, Shotzr, was founded in Denver in 2017.The AI-based advertising startup uses predictive analysis for image selection. It raised just under $1m in Series D funding in April.
"With these three acquisitions, Shutterstock.AI will continue to rapidly develop its own predictive performance capabilities to help creatives and customers accomplish their goals by making more data-informed content decisions," the company's statement reads.
Shutterstock.AI will begin commercializing data assets within Shutterstock's content library – which includes over 400 million images, videos, music tracks, and 3D models. It will also look to partner with other firms on computer vision projects with a view to creating the next generation of AI models.
Shutterstock itself has developed several AI tools using a convolutional neural network it created to help with reverse image search technology.
"It breaks down the key components of a photo numerically, drawing from its pixel data instead of metadata that is pulled from those tags and keywords," Kevin Lester, the company's former engineering VP, outlined in a 2016 Entrepreneur interview.
Shutterstock's Reverse Image Search tool meanwhile can search not just search by keywords but also by images – with the system analyzing color schemes, moods, and shapes.
Making sacrifices
In mid-2019, Shutterstock's engineers were found to have designed a system to censor results displayed to users with IP addresses in China.
Queries for "President Xi", "Chairman Mao", "Taiwan flag", "dictator" or "yellow umbrella" yielded no results to users in the region, with over 180 employees signing a petition against such censorship.
Shutterstock argued that the Chinese government "effectively mandated" the blackout in order for it continue operating in the country.
Keep up with the ever-evolving AI landscape
Unlock exclusive AI content by subscribing to our newsletter.
You May Also Like
---