SXSW '23: Cruise CEO Says Self-Driving Cars Ready to Scale
SXSW '23: Cruise CEO Says Self-Driving Cars Ready to Scale
Expansion seen for robotaxi operations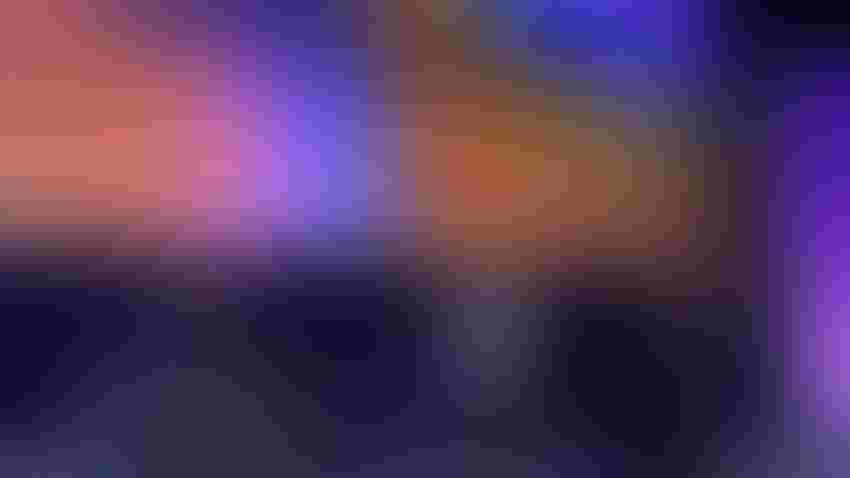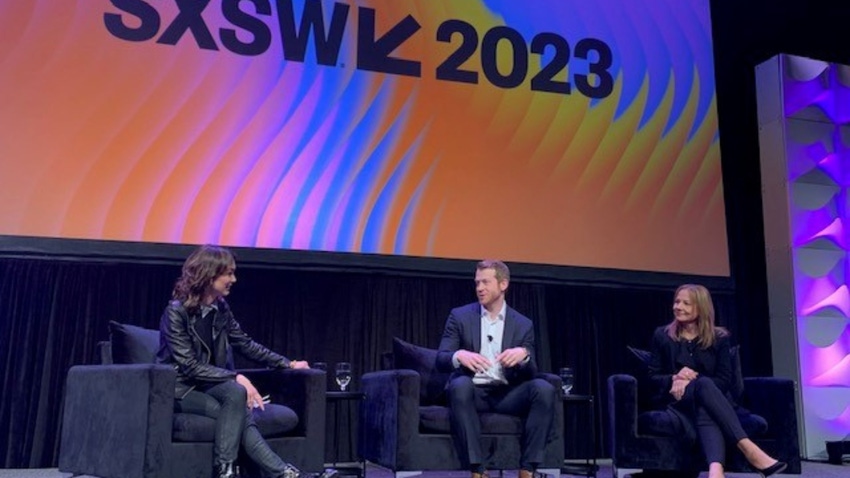 From left: Moderator Emily Chang, Kyle Vogt and Mary Barra
At a Glance
Cruise CEO Kyle Vogt said self-driving cars are entering a 'scale up' phase for startups left standing.

But the public remains wary of driverless cars due to Tesla Full Self-driving crashes, which are not true driverless.

GM CEO Mary Barra said Cruise has "solved" the technical problem of driverless cars anticipating various roadside situations.
Earlier this month, AAA released the results of a survey asking the public what they thought of autonomous vehicles: 68% said they were "afraid" of the technology, jumping from 55% in 2022. AAA said the results were not entirely surprising, given the number of high-profile crashes.
This is frustrating to Kyle Vogt, co-founder and CEO of Cruise Automation, an autonomous vehicle company GM acquired in 2016. Cruise's self-driving taxis have been carrying passengers in San Francisco, Austin, Texas and Phoenix since last year. But it is Tesla's Full Self-Driving (FSD) crashes that grab headlines - and scare the public.
There is "confusion over what is self-driving," Vogt said at SXSW 2023 in Austin. There are "companies out there selling products like full self-driving, which sounds to me like when I'm behind the wheel, I don't have to drive," he said. But then "when something weird happens, (the vehicle system will) ask you to grab the wheel real fast and take over urgently and it's a terrifying experience."
Tesla has been promoting a Full Self-Driving (FSD) system, but it is not truly a driverless, hands-off experience. The National Highway Traffic Safety Administration (NHTSA) is investigating this system; Tesla recently recalled 363,000 vehicles with FSD Beta, warning it may cause crashes.
Vogt said Cruise's own experience is that half the people they surveyed are initially skeptical about self-driving cars. But once they ride in it, 92% want to do it again. However, if some companies mislabel their system as full self-driving when it is not, "that's a problem for all of us," he said.
By all, Vogt meant the few left standing. Five years ago, there were about 50 autonomous vehicle startups in California alone, he said. "The industry went through this period of exuberance and rapid growth. … For a while, this looked easy. It was going to be a land grab; everyone's going to go after it."
Then people realized that "manufacturing vehicles is hard. Building sensors and compute technology that's basically a supercomputer on wheels is hard. Taking state of the art AI and integrating it into a system that operates in a very complex environment is hard. You put all those together and very few companies are still around to talk about it," Vogt observed.
Cruise ostensibly survived as part of GM, which knew how to build cars and had the deep pockets and industry expertise to guide the company. After the dust has cleared with Cruise still standing, Vogt believes driverless cars are ready to enter the "scale up" phase. "The big picture," he said, is that society "is migrating from driving to being driven, and that's really exciting."
The GM connection
GM CEO Mary Barra said the automaker began looking at Cruise in 2015. The executive team saw two future trends that will redefine mobility: electric or hydrogen fuel cell vehicles and autonomous vehicles. (Autonomous could mean partial driver assistance all the way to full driverless.) After meeting Vogt, "we knew it was a bet we wanted to make," she said at SXSW 2023.
Then reality struck: To make autonomous vehicles work is a "really hard technical challenge," she said. Cruise uses LiDAR, radar and cameras to navigate the environment. The AI model is trained on scores of scenarios that could happen on the road but given the versatility of surroundings, a near impossible problem to solve is anticipating every situation. For example, graffitied street signs can fool these cars.
But Barra said Cruise has "solved" this problem. When people say driverless cars are a decade away, her response is "it's not."
To be sure, Cruise's 'robotaxis' travel carefully mapped areas of a city that has been geofenced, or having virtual limits. In San Francisco and Austin, the service runs only between 10 p.m. and 5:30 a.m. when there are fewer people and cars on the road. It runs from 7 p.m. to 2 a.m. in Phoenix.
However, "we're the only company that's actually opened for business in California and charging money," said Vogt, an MIT dropout and serial entrepreneur who also co-founded Twitch, which was sold to Amazon for $970 million in 2014.
Robotaxi market
Vogt and Barra believe there will be a big market for robotaxis. People will still own cars, but they will also be calling a driverless vehicle if they do not feel like driving, want to send the car by itself to get the kids from school or pick up groceries. "That's very different from what people call self-driving today," which for them only means sitting in a driverless car and being chauffeured around, he said.
Looking ahead, GM and Cruise are looking to develop nationwide infrastructure to charge the electric vehicles, operate big fleets and develop software systems to balance demand and supply across cities where Cruise operates. "You need a density of cars in one area to have a short pickup time," Vogt said. "You don't want to wait half an hour for your robotaxi to drive from a nearby city."
As GM and Cruise make more autonomous vehicles, they said they will be able to expand their geofenced areas. They will continue to work on technical capabilities as well so one day driverless cars can freely go anywhere.
Keep up with the ever-evolving AI landscape
Unlock exclusive AI content by subscribing to our newsletter!!
You May Also Like
---