US SOCOM is embracing AI and machine learning
US SOCOM is embracing AI and machine learning
The Army looks to train officers in data science, and plans to launch a "software factory"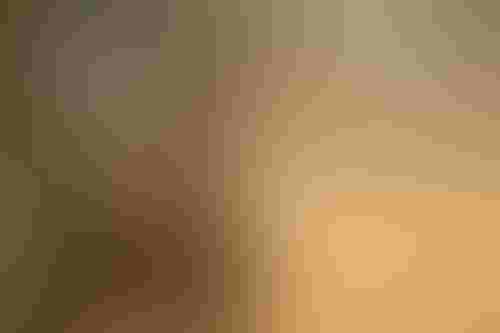 The Army looks to train officers in data science, and plans to launch a "software factory"
The United States Special Operations Command plans to bring artificial intelligence and machine learning into the very heart of its operations.
Providing command, control, and training for all special operations forces in the United States since 1987, SOCOM is responsible for the elite forces of the world's largest military.
AI at the core of the kill chain
"Artificial intelligence and machine learning efforts are integrated into most of our major [Program Executive Office] programs, and we'll continue this," SOCOM Commander Army Gen. Richard Clarke said at the Special Operations Forces Industry Conference in May.
"As we look at the ability to influence and shape in this [information] environment, we're going to have to have artificial intelligence and machine learning tools, specifically for information ops that hit a very broad portfolio, because we're going to have to understand how the adversary is thinking, how the population is thinking, and [how to] work in these spaces," he said in a keynote speech first reported by National Defense.
"If you're not at speed, you won't be relevant. What we need is adapting data tech that will actually work in this space and we can use it for our organization."
Beyond information operations, acquisition executive Jim Smith said that SOCOM is exploring areas like next-generation intelligence, surveillance and reconnaissance; next-gen mobility; precision fires and effects; biotechnology; hyper-enabled operator; and data and networks.
Training for the future of warfare
In late May, the Army Futures Command announced plans for a master's degree program in artificial intelligence at Carnegie Mellon University, expected to launch before the end the year.
Limited to military personnel, the program will offer a crash course in data science and then practical skills with the Army AI Task Force, a part of Futures Command located at CMU.
General John M. Murray said in a virtual press conference: "I talk a lot about artificial intelligence, but a key component of the Army moving more and more into the area of artificial intelligence is the talent that we're going to need in the formations to do that."
The new course hopes to help build that talent, Murray said. The program will "bring young officers, non-commissioned officers and warrant officers in for a one-year immersion into data science that's about a four or five-month course of the actual learning and then working with the Artificial Intelligence Task Force for five or six months. Then we'll send them back out to the force."
The Futures Command also recently received approval to build a "software factory," Murray said. "Which is designed to find the talent that I am convinced we have inside the force. They're just not coded that way. And give them some basic coding skills and then get them back out in the force."
He added: "We're going to need a lot of these types of people. This is just beginning to seed the Army with the types of talent we're going to need in the future if we're going to take advantage of data, if we're going to take advantage of artificial intelligence in the future."
Keep up with the ever-evolving AI landscape
Unlock exclusive AI content by subscribing to our newsletter.
You May Also Like
---