5 Key Takeaways from SXSW 2023
5 Key Takeaways from SXSW 2023
A summary of key developments at the major technology and arts conference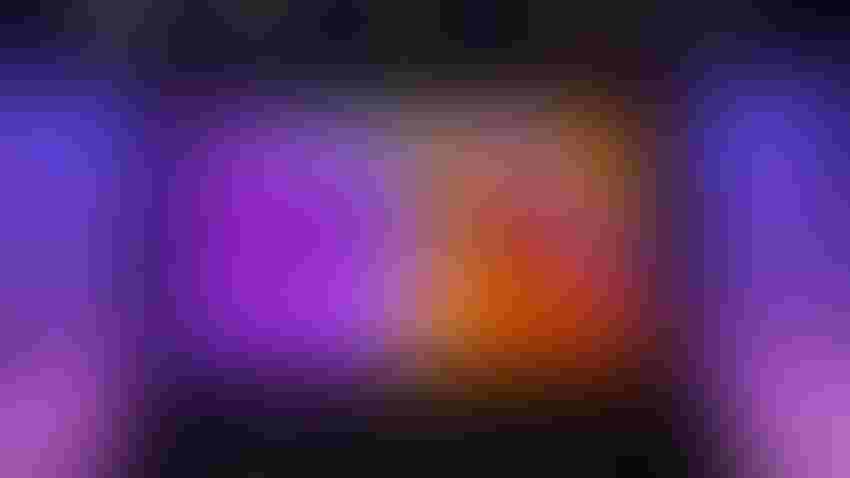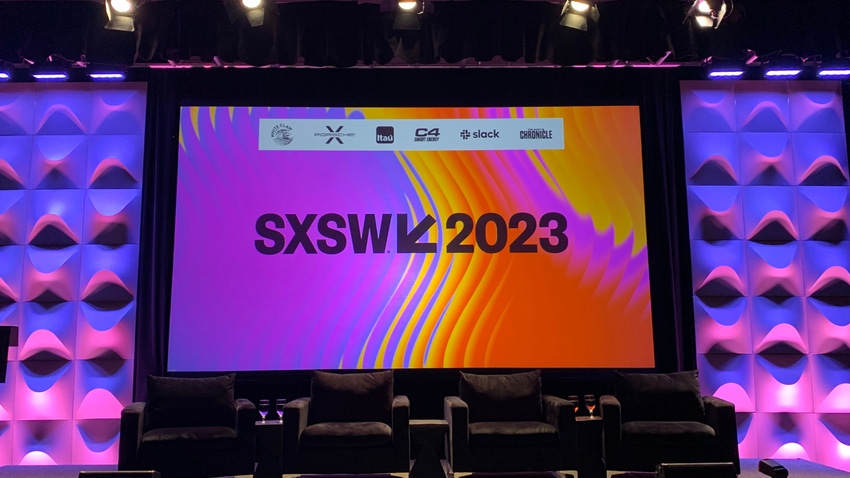 The 10-day tech, music and arts conference that is SXSW 2023 ended with a palpable resurgence of attendance from the year before. This year's audience size is not yet available, but last year SXSW had nearly 42,500 attendees, 1,500 sessions and 3,500 speakers.
Here are five key takeaways from the event:
1. Generative AI will change the internet as we know it.
At least three futurists said the generative AI revolution will usher in a new kind of internet because for the first time ever, machines can 'understand' humans, thanks to large language models.
Amy Webb, CEO of Future Today Institute, said advances in code, computing and hardware have given rise to this new internet where there will be a continuous transfer of information into AI systems. Instead of getting hyperlinks or text and images in search, people will interact with the new internet much like how humans converse.
Moreover, the assistive computing era is here. People's capabilities will be enhanced using generative AI tools. "You will never think on your own again," Webb said. But that is not necessarily a bad thing. People have been using assistive tools like calculators for decades. In the same way, generative AI will offer many helpful tools as well to supercharge human productivity.
Read more: SXSW '23: Text-to-Everything Era Will End the Internet We Know
2. ChatGPT was the standout tech, by far.
OpenAI co-founder Greg Brockman's fireside chat had a queue that spilled out onto two floors of the cavernous convention center. The ballroom where his talk took place could seat thousands, and it filled to capacity. The overflow room, which could seat hundreds, also became full - and could not accommodate the many more people wanting to get in. It was by far the most popular session.
Other sessions that have nothing to do with generative AI still managed to talk about ChatGPT, such as a panel on neuroscience.
It was very different from last spring's SXSW, when crypto and NFTs were the buzz. This year's conference did not see many crypto or NFT panels, which is understandable given the crypto market decline and FTX scandal. The metaverse was still around but did not get much excitement either.
Read more: SXSW '23: OpenAI Co-founder Shares the Inside Story of ChatGPT
3. Data will be the great differentiator for companies in the AI era.
Famed tech investor Cathie Wood from ARK Investment Management said companies with high-quality, domain-specific AI training data across vertical applications will prevail in the age of AI.
Better and more specific data results in improved AI models, which give rise to better products and thus attract more customers.
Moreover, the cost of training AI models has fallen by 70% a year in the past two years. Wood sees this pace continuing until 2030.
Read more: SXSW '23: ARK's Cathie Wood on Companies that Will Win in the AI Era
4. Robotaxis and air taxis set to scale
Cruise CEO Kyle Vogt said his company's driverless robotaxis are ready to enter the "scale up" phase. The autonomous vehicle company is one of the few survivors after an industry consolidation wiped out rivals. Cruise's advantage is ostensibly its acquisition by GM, which had the deep pockets and industry expertise to guide the startup.
GM CEO Mary Barra said Cruise has "solved" the technical challenges in autonomous vehicles. She sees robotaxis as becoming a major business for the automaker.
Another company set to disrupt transportation with the backing of an industry behemoth is Joby Aviation, a maker of air taxis.
Delta Air Lines has invested in the company, but Joby CEO JoeBen Bevirt said the airline's more valuable contribution was acting as a bridge to industry players and regulators to help it set up the infrastructure and regulatory clearances it needed. Bevirt said air taxis are set to launch in 2025.
Read more: SXSW '23: Cruise CEO Says Self-Driving Cars Ready to Scale and SXSW '23: Air taxis coming as soon as 2025
5. Rivals overtake Elon Musk's Hyperloop, Neuralink projects
Synchron and EuroTube are two organizations that are ahead of Elon Musk's Hyperloop and Neuralink projects – so much so that the tech billionaire reportedly offered to invest in one of them.
Synchron developed a technology that links the human brain to a computer to enable people suffering from paralysis to communicate and do other tasks. Backed by the personal venture funds of Bill Gates and Jeff Bezos, Synchron is different because the tech does not require drilling of patient skulls to connect it to a computer. Instead, it goes through blood vessels.
Synchron is the first brain-computer interface (BCI) company to enter clinical trials in the U.S.
EuroTube is a Swiss nonprofit research organization that is developing the Hyperloop with the backing of its government. It has been designated as a national facility of strategic importance. Swiss officials have welcomed this innovative technology because of congestion in car and rail traffic in its small country. Other nations ahead of the U.S. include U.A.E., China, Japan, South Korea and India.
In the U.S., Musk's Hyperloop project stalled because the industry moved to maglev technology rather than the air-bearing levitation one he proposed in a 2013 white paper. Other hurdles are the project's costs, transportation industry lobbying in Washington, and U.S. officials' preference for high-speed rail since it is uncertain whether the Hyperloop will actually work.
Read more: SXSW '23: Startup That Beat Elon Musk's Neuralink in Brain Tech and SXSW '23: Whatever Happened to the Hyperloop?
Keep up with the ever-evolving AI landscape
Unlock exclusive AI content by subscribing to our newsletter!!
You May Also Like
---