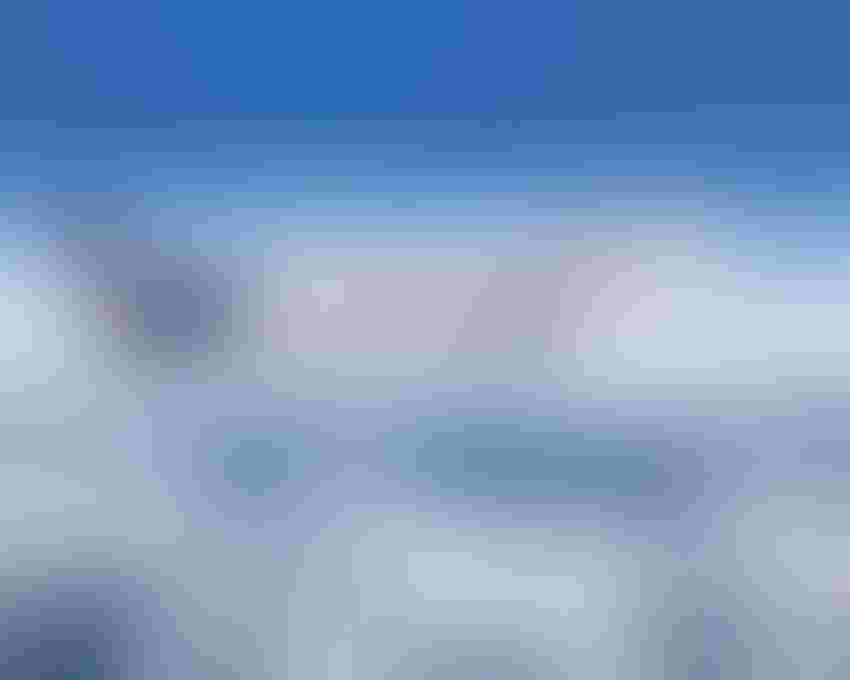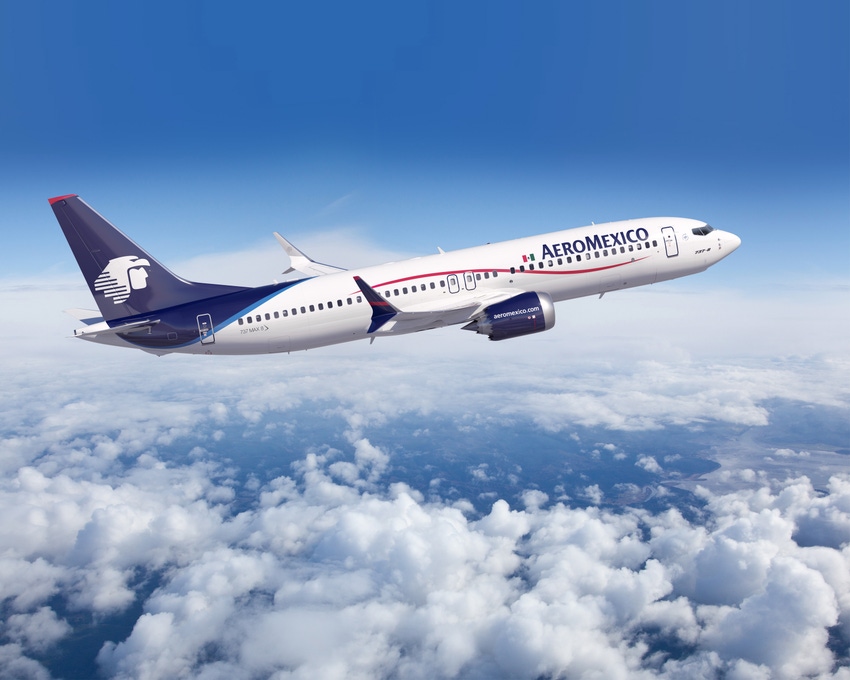 Chatbots are frequently touted as one of the most accessible AI solutions for enterprises looking to augment their customer service functions using new technologies. A May 2016 survey by Usurv found that consumers tend to be most frequently frustrated by online services which fail to provide basic details like addresses and opening hours; immediate answers to basic questions; poor quality and non-timely answers. 68% of those surveyed valued 24 hour service, quick answers to simply questions, and instant responses. Chatbots were predicted to solve many of these problems by unlocking immediacy and convenience in online services.
One year on from the launch of an entirely new digital ecosystem, and seven months on from the introduction of its own bilingual customer service chatbot, Aeromexico are already ahead of the sector when it comes to leveraging new technologies - and, with this comes perspective. To Brian Gross, VP of Digital Innovation at Aeromexico, their chatbot is just one element within what he calls a holistic solution to new customer service challenges.
"Thinking back to when we were designing the new responsive Web site with agency Work and Co. in early 2015, we were focused on a fresh, modern, Mexican look and feel, but also on conversion. A good UX for us meant the least number of steps to buy a ticket – you could say: minimalism," Brian says.
However, like many other airlines, the market trend towards cheaper air fares translated into a strong push to sell ancillary products. The brand looked for ways to maintain its premium status while balancing these new requirements. "It meant that we had to increase the number of steps to make sure the customer was offered the opportunity to select a premium seat, for example, or a rental car. No airline has the luxury of skipping these steps anymore."
At that time, Aeromexico was focused on three delivery channels: a responsive, mobile-friendly Web site; their mobile app; and automated check-in kiosks. Brian explained that, with Facebook Messenger's launch of bots in April 2016, the potential for AI-powered service over messaging platforms came seemingly out of nowhere., "After a year building out the best airline service via Facebook Messenger with our partner Yalochat, in Summer 2017, we were offered the unique opportunity to be one of the first few dozen companies worldwide to pilot the new WhatsApp enterprise platform," he says. "We immediately realised, that within customer service, companies across the world are on the verge of a huge channel shift from call centers to messaging platforms incorporating not only AI, but also human agents."
"Let's stop using the word 'chatbot'. AI in e-commerce and customer service is not about chatbots, which as a standalone solution are a failure. Think about the problem you want to solve, and develop a holistic solution."
The potential for AI-powered service over messaging platforms came out of nowhere last summer, and with WhatsApp piloting its enterprise platform, we suddenly figured out that we are on the verge of a huge channel shift from call centers to messaging platforms incorporating not only AI, but also human agents."
Aeromexico were able to quickly shift their digital strategy to this effect thanks to an approach that places API front and centre. Brian believes that C-level executives would do well to follow this initiative when it comes to developing their own strategies. The API is everything," he argues. "We built a well-documented, modern API (in JSON, for the techies) containing access to Aeromexico flight availability and prices, check-in, and more. This makes our web, app, and kiosks all behave according to the same rules. It also means that when a new direct channel came along - the chatbot - we were able to get up and running in three weeks. We see dozens of new channels popping up - mostly third party – that want to sell on behalf of Aeromexico – and our APIs can power them all."
A Chatbot Is Just One Part Of A Complete Messaging Solution
"Let's stop using the word 'chatbot'. AI in e-commerce and customer service is not about chatbots, which as a standalone solution are a failure. Think about the problem you want to solve, and develop a holistic solution."
Billed as the first airline chatbot in the Americas, Aerobot offers a new, convenient way of asking the company questions and even booking flights over Messenger. Using natural language processing, it is capable of interacting with customers in both Spanish and English. What matters, though, is its integration within Aeromexico's entire digital ecosystem, Brian explains. Known as E4m, the platform consists of four elements. "The first is a chatbot, yes, but secondly, there is also a seamless transition to a human agent should you need one. Third, there is a neural network trained in thousands of ways to ask any particular question - not an old school set of tables of questions and answers. That is yesterday. Fourth, the platform is integrated to a front end for the human agents to handle the conversations and also get suggested answers for questions. Finally, it pulls in a complete customer record - communicating back and forth to the CRM."
"As part of our innovation program, together with a local Mexico City startup Yalochat, what we have developed is a full platform for customer service and sales over messaging channels. I believe we are one of only two airlines in the world (beside KLM, who inspire us continuously) to have such a complete platform - and one of a handful of companies in *any* industry, honestly."
For Aeromexico, chatbots are just the beginning. At the heart of the chatbots sits machine learning, which as a technique offers customer service a well of as-yet untapped potential - truly one-to-one marketing. Being able to get new solutions off the ground running quickly using their APIs is vital to Aeromexico's ability to adapt to rapid technological and market shifts. It puts them in good stead for the future: truly individual marketing.
AI Will Improve Almost All Areas Of The Airline's Business
"We are only at the tip of the iceberg regarding machine learning," argues Brian. "Right now, all the tools are there to execute true one-to-one marketing, but without machine learning, we can't possibly execute at that level of detail. The huge opportunity for machine learning is to take the vast quantities of data we now have about our customers and turn them into truly individual marketing messages through email marketing and the personalized web experience - to do even better with digital advertising."
The implications reach far beyond customer-facing interactions. "Extend this to loyalty, route and fleet planning, operations, onboard and maintenance..." Brian says. "Five years from now, we will find most of the current analysis processes we use as quaint as how we today find the way that reservations were made in the 1950s - people telexing a central office with paper lists hung on the walls."
Aeromexico at the AI Summit NYC
As one of only a handful of companies handpicked to pilot Whatsapp's enterprise platform, Aeromexico are uniquely placed to discuss how enterprise chat platforms are going to transform customer service - in this case, for up to 1 billion people. Brian says he is looking forward to sharing more about the platform - what he refers to as "a complete solution for customer service and sales via messaging platforms that Aeromexico and Yalochat have built."
"It's a completely new concept that is emerging from the ashes of the buzzword 'chatbot'," Brian continues. "At a personal level, the Summit will be an opportunity to learn. I want to be inspired with new ideas and having a lot of light bulbs go off as to how these can be applied at Aeromexico."
Brian will be delivering a keynote address at December's AI Summit NYC. Read more about the Summit here.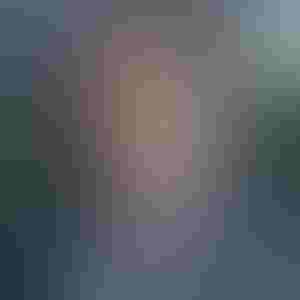 Brian Gross led the digital transformation of Aeromexico, launching all-new web, API, check-in, CRM, email and payments platforms in under two years. He continues to drive innovation, focusing on AI and messaging solutions, including one of the only pilots of customer service over the new WhatsApp Enterprise platform. Previously, Brian launched new apps at AT&T in Atlanta, web banking at ABN AMRO in Amsterdam, and evangelized great user experiences as a Forrester analyst.   Brian originally hails from Los Angeles and attended UCLA and the Rotterdam School of Management.
Keep up with the ever-evolving AI landscape
Unlock exclusive AI content by subscribing to our newsletter.
You May Also Like
---