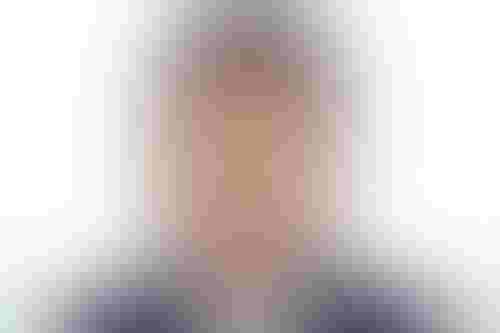 Despite the worst economic conditions in years, the market for AI-powered virtual digital assistants/chatbots continues to grow.
Here's a synopsis of Omdia's latest market analysis which published on July 14th, 2021.
First, a level set. Chatbots, virtual assistants and other related "assistants" go by many names, perform many functions and boast a broad spectrum of sophistication. Here are Omdia's definitions:
Virtual Digital Assistants (VDAs): Omdia defines an AI-driven VDA as an automated software application or platform that assists humans through understanding natural language in written or spoken form, leveraging some form of AI in doing so. Standalone rules-based coding and other hardcoding programs are not considered AI.

Enterprise VDAs: Deployed for interaction with a specific enterprise using a wide range of channels, including phones, websites, enterprise-branded apps, messaging apps, and consumer VDAs (Siri, Google Assistant, and Alexa).
VDAs are one of the more mature AI plays, consistently generating some of the most spending among all AI use cases. However, VDAs also continue to rank as one of the most challenging AI use cases to deliver due to several factors, not the least of which is the accuracy of natural language understanding. Prior to 2020, these market dynamics drove enterprise VDA market adoption and spending at a steady pace, with Omdia predicting spending on VDAs in our last pre–COVID-19 forecast at a 31.3% CAGR for 2018–25.
During 3Q21, Omdia is finding that COVID-19 has had a positive impact on VDA market spend. Vendors have reported significant growth, both from existing and new customers. Omdia's Artificial Intelligence Software Market Forecasts report provides estimates of year-over-year (YoY) growth in VDA spend of approximately 41% 2019 to 2020 and 30% 2020–21. The CAGR for 2019–26 is estimated to be 23.8%. Given the negative impact COVID-19 has had on most business sectors, this adjusted CAGR is a remarkable testament to how VDAs are proving their value.
Omdia is bullish on the growth of the enterprise VDA market over the next five years and expects spending on enterprise VDAs to grow from $1.8bn in 2019 to more than $8.2bn in 2026.
Various assumptions factor into the forecast:
Enterprises with large contact center staff (1,000+ agents) have been a primary market driver for VDA spend to date. New growth in spending will increasingly come from other sectors: enterprises with 100–999 agent contact center staff, companies investing in CX/strategic investments in CX transformation, and healthcare systems.

No code/low code self-service API tool/platform options for VDA development and management will drive VDA spend growth over the forecast period. Omdia estimates that solutions from webscale platforms will grow from 30% of VDA spend in 2018 to more than 64% of total VDA spend in 2026.

Webscale platforms do not necessarily view the enterprise VDA solutions they offer as significant profit centers. To some degree, many are selling underlying solutions and products that drive higher profit margins. VDA spend on webscale platform solutions skews overall VDA spend down to a degree and is not necessarily an accurate measure of use/market adoption of enterprise VDAs.

Experienced data science resources will remain constrained through most of the forecast period relative to market demand. This will continue to fuel both outsourced VDA solutions and no code/low code tools/APIs.
Key takeaways
COVID-19 impact on customer service automation is significant. COVID-19 sent customer service organizations into a desperate scramble—agents were forced to work from home or within socially distanced office settings at significantly reduced numbers. VDAs were quickly developed and launched to help handle the workloads. Their success provided extended proof points for increased customer service automation and have accelerated spending and market adoption for enterprise VDAs.

Webscale platforms are developing application layers, verticals. Companies are turning to webscale AI players like Amazon, Google, IBM, Microsoft, Oracle, SAP, and Salesforce to build VDAs. Webscale players bring affordable and easy-to-use bot-building platforms, as well as significant data science expertise and training dataset resources to bear for VDA solutions. Since 2019, these webscale VDA platforms have shifted their focus and offerings from professional developers to business users following the overall trend of "democratizing AI". The platforms have become increasingly comprehensive, offering sophisticated tools for both professional and citizen developers, including use cases and vertical-specific templates.

Momentum is shifting away from end-to-end solutions. Webscale platforms have expanded their interest and investment in self-service APIs/tools at the expense of VDA vendors that provide customized end-to-end VDA solutions.

Struggles persist in delivering omnichannel VDAs. Most VDA initiatives within organizations are siloed efforts managed by a particular department with a specific purpose. Due to a lack of unified vision within organizations and, to an extent, expertise limitations (voice, text, and persistence capabilities), the number of omnichannel VDAs in the market is limited.
Recommendations for enterprises
Deploy VDAs smartly to follow CX best practices. VDAs are becoming key components to CX best practices. Organizations are increasingly using VDAs as a key conduit to customers. Best-of-class VDAs offer personalized CX at scale.

Develop centralized control and management of VDAs. Companies with a holistic CX vision deploy centralized control and management of VDAs, which brings consistency to VDA projects and spurs omnichannel deployment.

Build a plan that fits the organization's needs, and then be ready to adjust it. Whether an enterprise should outsource VDAs or develop them in-house depends on strategic drivers and resources.
Click here to find more in-depth Omdia analysis of the market opportunities for Market Landscape: Virtual Digital Assistants for Enterprise Applications.
Mark Beccue is a principal analyst contributing to Omdia's AI practice, with a focus on natural language and AI use cases.
Keep up with the ever-evolving AI landscape
Unlock exclusive AI content by subscribing to our newsletter!!
You May Also Like
---