AI is Coming to Microsoft Word, Excel as Copilot Announced
AI is Coming to Microsoft Word, Excel as Copilot Announced
Microsoft stresses it made responsible choices when building its new offering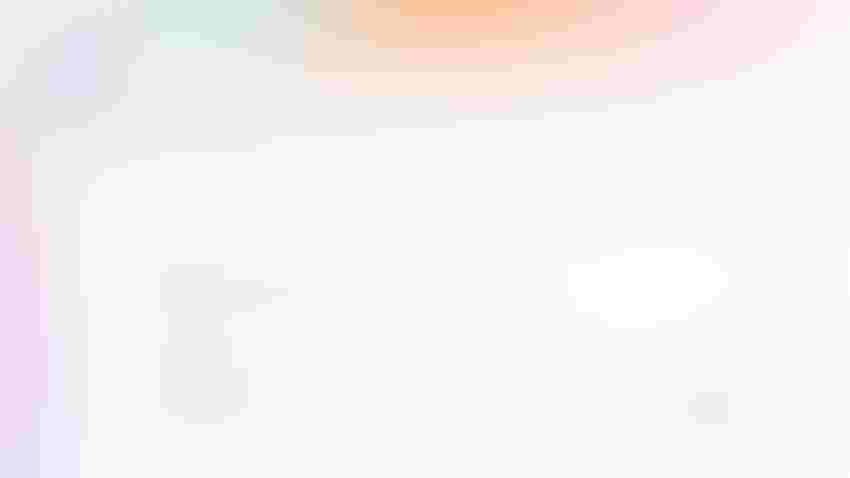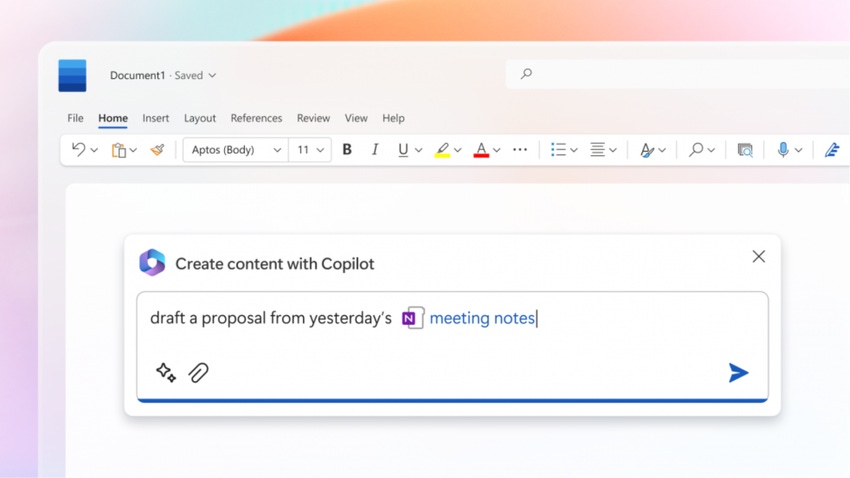 Generative AI tools are coming to Microsoft Word, PowerPoint and Excel, Microsoft has announced during the launch of its Microsoft 365 Copilot productivity tool.
During a virtual press conference, the company showcased the new offering, which is integrated into platforms like Word and PowerPoint. Users can generate presentations via a text prompt, for example, "make a presentation about my daughter's graduation."
Copilot in Word can write and summarize text, and Copilot in Excel can identify trends or create professional-looking data visualizations. And the AI tool can produce real-time summaries from Teams calls.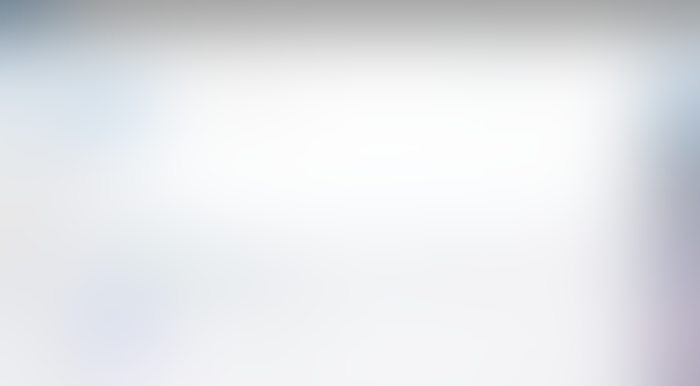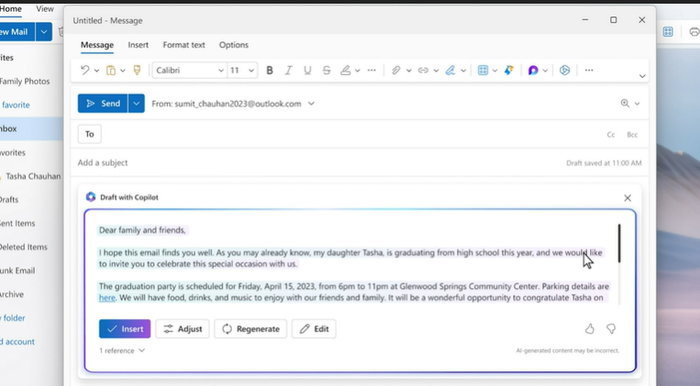 Outlook users can generate emails for plans and meetings. Image: Microsoft
Copilot is also available via a new platform, Business Chat, which can generate things like status updates on meetings based on a user's email, chats, documents and meetings.
Business chat can be accessed via the Microsoft 365 website, Bing or Teams chats.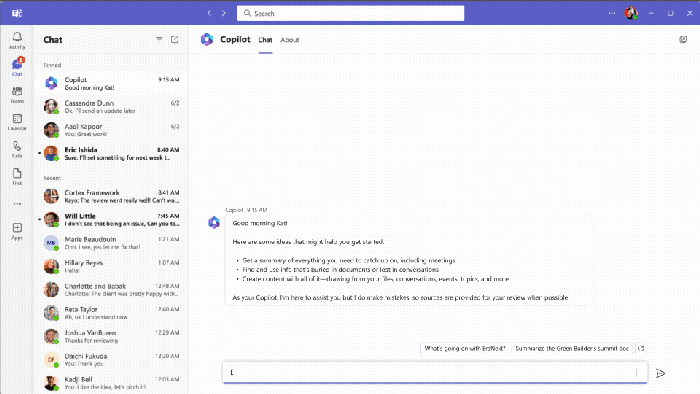 Microsoft said Copilot isn't just OpenAI's ChatGPT plugged into Word. Instead, the AI is built off what it describes as 'the Copilot System' – a combination of 365 apps, Microsoft Graphs and a large language model, which the company did not name.
The team behind it said Copilot was designed as a connected system with "grounding" built into the underlying LLM, a technique designed to improve prompt quality to generate relevant and actionable results. Microsoft said that Copilot won't always get responses right, however, right but can give you a head start.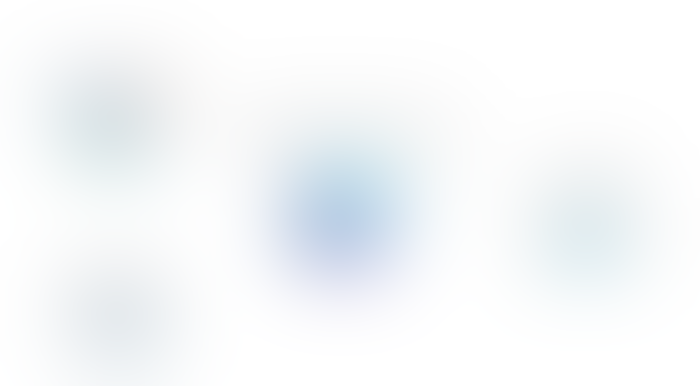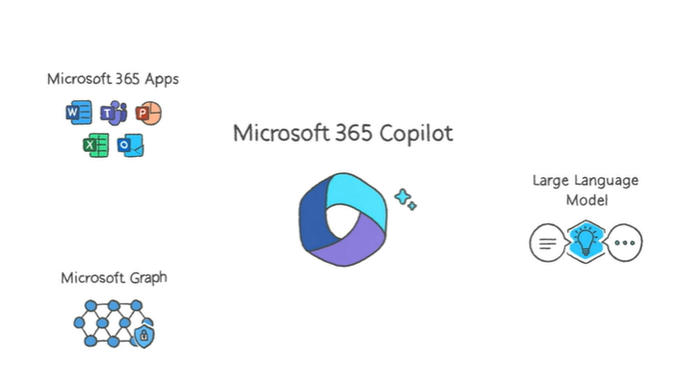 The three pillars of the 365 Copilot product
Microsoft employees showcasing the new offering in the press conference routinely stressed that humans have control of the product, including being able to discard or alter responses entirely, and that Copilot has gone through rigorous privacy checks as well as external examination.
"Copilot combines the power of large language models with your data and apps to turn your words into the most powerful productivity tool on the planet," said Jared Spataro, Microsoft corporate vice president, of modern work and business applications.
"By grounding in your business content and context, Copilot delivers results that are relevant and actionable. It's enterprise-ready, built on Microsoft's comprehensive approach to security, compliance, privacy and responsible AI. Copilot marks a new era of computing that will fundamentally transform the way we work."
Satya Nadella: 'Collective obligation' for responsible AI
Reports came out earlier this week that Microsoft cut its AI ethics team during a string of layoffs as senior leaders including CEO Satya Nadella sought to get its AI integrations with OpenAI out as fast as possible.
Opening the Copilot press conference, Nadella led with the theme of responsibility saying that those who build, deploy and use AI "have a collective obligation to do so responsibly."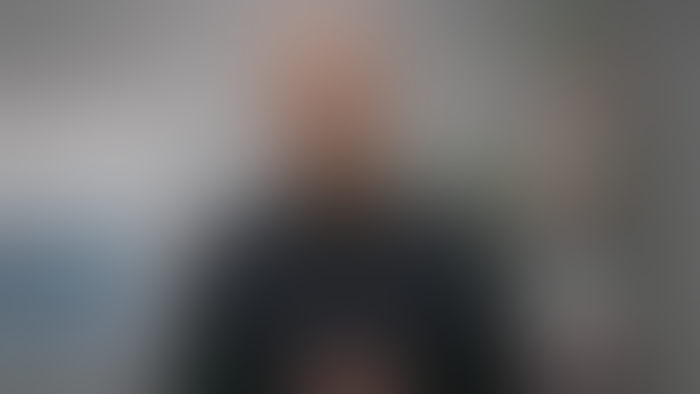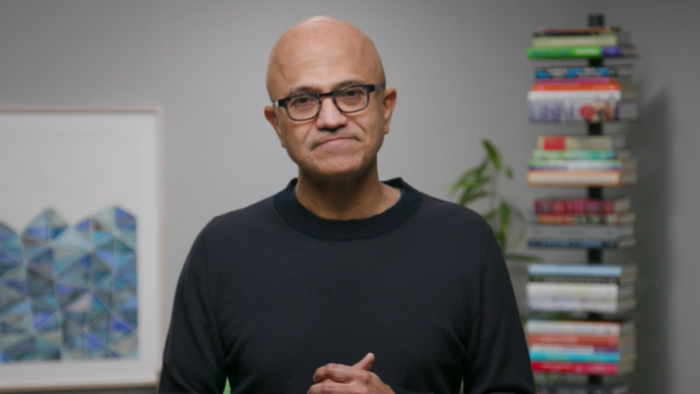 Nadella's appearance at the Copilot reveal comes after he was reelected as chair of Microsoft's Board of Directors
"Fundamentally, AI must evolve in alignment with social, cultural and legal norms in a democratic society. And as we make progress, both rigorous debate and scrutiny will both continue to be super important," Nadella said.
The Microsoft CEO said that AI will "will unlock a new wave of productivity growth" and that tools like Copilot will "remove the drudgery from our daily tasks and jobs, freeing us to rediscover the joy of creation."
He added: "Going forward, we won't be able to imagine computing without copilots and natural language problems that intuitively help us with continuation, summarization, chain of thought reasoning, reviewing, modifying and acting."
Keep up with the ever-evolving AI landscape
Unlock exclusive AI content by subscribing to our newsletter!!
You May Also Like
---