AI News Roundup: Generative AI for Mobile
AI News Roundup: Generative AI for Mobile
Also - Google Cloud adds ML to its API security service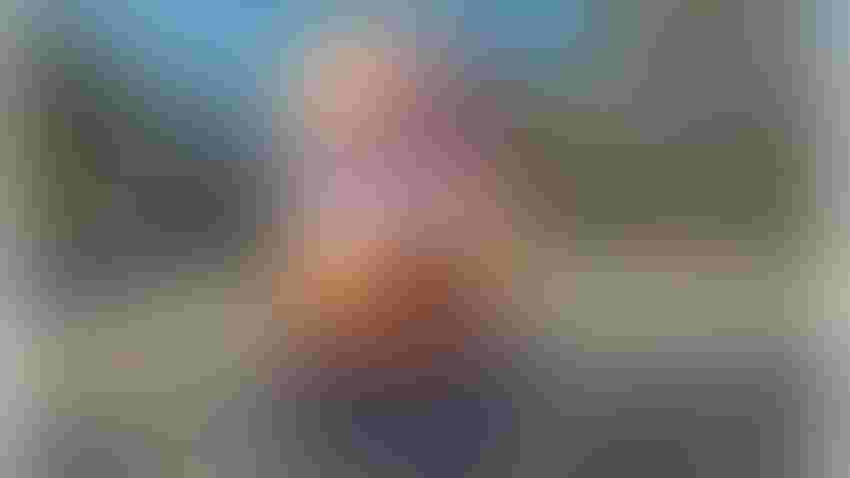 AI Business brings you the latest in deals and products from across the AI world.
This week's roundup covers Runway's launch of a Gen-1 mobile app, Google adding ML to Apigee API, among other developments.
To keep up to date with coverage of all things AI, subscribe to the AI Business newsletter to get content straight to your inbox and follow the AI Business Podcast on Apple and Spotify.
Runway brings generative AI to mobile users
Runway, the AI startup that co-created Stable Diffusion, has released an app that brings its generative AI offerings to mobile users.
Available on iOS, RunwayML lets users take existing videos and generate new 15-second versions in a style of their choosing courtesy of the startup's Gen-1 AI model. For example, a real-life video of a skateboarder can be altered to become an animation clip.
Users upload videos from their camera roll into the app and then enter a natural language prompt of how they want the video to be altered. The system will generate the desired output.
The app-generated videos do have a watermark, which is removed with payment. Users are limited to a number of free videos. They must buy tokens to be able to generate more.
Google adds ML to Apigee API Service
Google Cloud is adding AI to its API management and predictive analytics service, Apigee, an update designed to prevent attacks.
The updates include the integration of new machine learning models designed to detect business logic attacks. The models are accessible to all Advanced API Security customers and were built using internal Google data.
"The ML models that power API abuse detection have been trained and used by Google's internal teams to help protect our public-facing APIs," according to a company blog post. "The models rely on years of learning and best practices and are now available to all Apigee Advanced API Security customers."
Apigee's ML-powered dashboards can now accurately identify API abuses and find similar patterns to help reduce the time to find and act on incidents.
Arm to create its own chip
U.K.-based chip designer Arm is looking to build its own chip as it seeks to attract new customers and drive growth ahead of its planned IPO in New York, according to the Financial Times.
This new chip, which is said to embody Arm's most advanced design ever, is expected to showcase the power and capabilities of its designs.
SoftBank-owned Arm has set up a solutions engineering team to develop the chip, which could be used in handsets, laptops and other electronics. Former Qualcomm hardware guru Kevork Kechichian, who was part of the team behind its flagship Snapdragon chip, will lead the Arm group.
However, Arm said it is not planning to sell or license the chip, after fears surfaced that Arm could become a competitor to its largest customers such as Qualcomm or MediaTek.
The news comes after Arm shunned a public listing in its native U.K. in favor of going public in New York, despite personal lobbying by U.K. Prime Minister Rishi Sunak.
Anthropic, Scale AI partner
Anthropic, the AI startup founded by former OpenAI engineers, has struck a partnership with data labeling startup Scale AI.
Under the deal, Scale will integrate Anthropic's Claude, a conversational AI assistant designed to train what the latter describes as "helpful, honest and harmless" systems. Scale customers can now use Claude to improve performance for prompt engineering and model validation.
The combination of Claude and Scale's tooling and functionality will provide customers with "an enterprise-ready solution to work with Generative AI," the pair announced.
UK launches AI fund for SMEs
Innovate U.K., the British national innovation agency, unveiled a new $124 million program to encourage AI and machine learning adoption in the U.K. by small and medium-size businesses.
Called BridgeAI, the program will focus on sectors with "high growth potential" such as agriculture, construction, transportation and creative industries, the agency said. It will support companies in these sectors to help them enhance productivity and efficiency through AI.
The first BridgeAI initiative is a competition — Feasibility Studies for AI Solutions — that will invest up to $6.2 million in short-term AI innovation projects. Winning applications are ones that "demonstrate how they can address business challenges and opportunities to drive an increase in productivity using AI, in collaboration with an AI developer or academic organization."
Tabitha Goldstaub, chair of the AI Council, said large companies are already reaping the benefits of adopting AI. Smaller companies must also get the same opportunity. "I'm excited to see the potential BridgeAI has to turbocharge those industries that are often left behind," she said.
The cash injection comes partly from Innovate U.K. and the Technologies Mission Fund (TMF), launched by the U.K., and the non-departmental body U.K. Research and Innovation (UKRI).
Tech Nation acquired
Tech Nation, the U.K. startup incubator that recently collapsedafter losing its government funding, has been purchased by Founders Forum Group.
Founders Forum is a global community and group of businesses that support entrepreneurs.
The group will continue to operate the tech incubator, restarting several programs that were shuttered as a result of the funding cuts. These include its Global Talent Visa work for the U.K. Home Office that lets foreigners apply for positions in the country.
Tech Nation's funding was cut after the government awarded its core grant funding to Barclays bank.
Keep up with the ever-evolving AI landscape
Unlock exclusive AI content by subscribing to our newsletter.
You May Also Like
---