AI News Roundup: Where in the World is Sam Altman?
AI News Roundup: Where in the World is Sam Altman?
The OpenAI CEO has landed in Asia and the Middle East on his global tour to lobby world leaders on AI governance.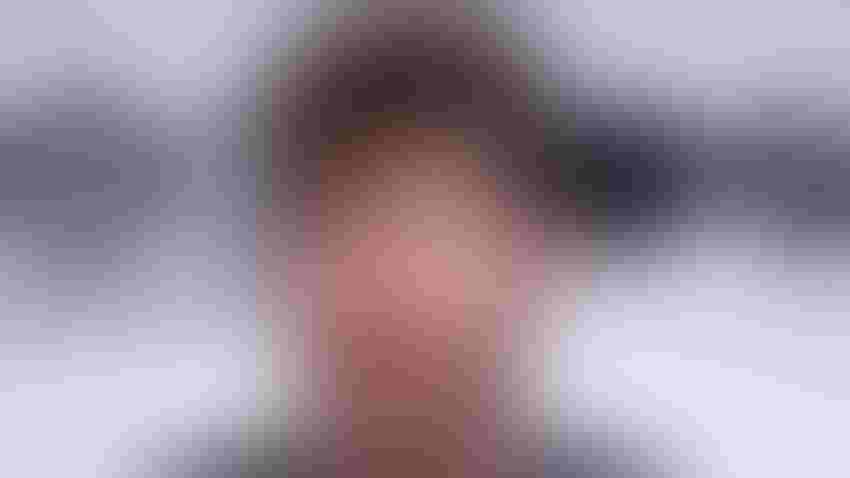 JACK GUEZ/AFP via Getty Images
AI Business brings you the latest deals and products from across the AI world.
This week's roundup covers OpenAI CEO Sam Altman's continuing world tour to speak with world leaders about AI governance, among other developments.
To keep up to date with coverage of all things AI, subscribe to the AI Business newsletter to get content straight to your inbox and follow the AI Business Podcast on Apple and Spotify.
OpenAI CEO in Asia, Middle East
OpenAI CEO Sam Altman has continued his world tour to discuss AI governance protocols with world leaders.
He met with South Korean President Yoon Suk Yeol and business leaders, imploring the country's chipmakers to focus on making AI chips.
Korea, home to the likes of Samsung and SK Hynix, should look to make semiconductors and memory chips vital to developing AI, the CEO said.
He also called on the country to reduce corporate regulations to foster AI projects.
Altman also visited India this week, meeting Prime Minister Narendra Modi to talk about regulation.
However, one comment seems to have ignited some controversy. Asked whether a 3-person Indian startup with $10 million can develop foundational models at par with OpenAI's, Altman said at an Economic Times event in India that it was "totally hopeless" but "you can try anyway."
Another stop this past week was Israel, where he said the country was well-placed to play a role in AI.
"There are two things I have observed that are particular about Israel: the first is talent density and the second is the relentlessness, drive, and ambition of Israeli entrepreneurs," said Altman, who is Jewish, at a Tel Aviv University event. "Those two things together are optimal to lead to incredible prosperity both in terms of AI research and AI applications."
The OpenAI CEO also visited Qatar and the United Arab Emirates. He and the CEOs of Google DeepMind and Anthropic were in Europe two weeks ago.
Palantir is coming to London
Data analytics giant Palantir is expanding into Europe, choosing London as the home of its new European headquarters.
The U.K.'s "pragmatism about technology" were among the key factors that convinced Palantir to choose London, CEO Alexander Karp told the BBC.
The move to London comes as the British government is trying to position itself as a leader in AI. This week, the Sunak administration announced it would be hosting a global summit on AI safety.
The event will take place in the fall and look at how AI risks can be mitigated through internationally coordinated actions. The government said the event will " provide a platform for countries to work together on further developing a shared approach to mitigate these risks."
Prime Minister Sunak announced the news while on his U.S. tour where he met with President Biden to discuss AI governance plans.
CNET undoes its AI damage
CNET has put out corrections on dozens of AI-generated articles.
Earlier this year, the tech news site began using an AI tool to write stories but they were found to contain errors. CNET was forced to take the articles down.
The corrected articles now feature an editor's note that reads: "An earlier version of this article was assisted by an AI engine. This version has been substantially updated by a staff writer."
CNET has also published a policy that states it will not post any content written entirely using the AI tool but will consider it as an assistant to help craft better articles. If the AI tool is used, it will share a byline with the human writer.
However, all product testing and reviews will still be written by humans as will all photos and videos published on CNET, unless they are used as examples in stories about AI capabilities.
Canva expands to Europe
Canva, the online design platform, has opened a new European hub in London.
The Australian company said there has been an "explosion" in the use of graphics and design for communication and marketing both in Europe and globally. The move comes as Canva has made six acquisitions in the continent over the last five years.
These acquisitions are data visualization firm Flourish in London, Visual AI tool Kaleido in Vienna, whose technology is behind Canva's Magic AI products, Smartmockups in Czech Republic that offers product and printing mockup services, SlidesCarnival in Madrid, which offers presentation formats, and German companies Pexels and Pixabay for stock photography.
Canva did indeed introduce a slew of AI-powered features recently, including a text-to-image tool and an editing tool that removes items from images.
UK artists union publishes AI toolkit
Equity, the U.K. trade union for performing artists, has launched a toolkit to help its members navigate a creative landscape that is increasingly being encroached by AI.
The toolkit includes a primer on how AI is being used in arts and entertainment, what rights artists possess and templates for those looking to enforce their legal rights, which include take-down notices for cases of intellectual property infringement.
The trade union has taken issue with the U.K. government's approach to AI, arguing its "light touch approach" fails to adequately take into account artists' concerns.
"We hope the government puts forward artist-centered and workable proposals for reform, going beyond voluntary codes of conduct," said Liam Budd, Equity's industrial official for new media.
Keep up with the ever-evolving AI landscape
Unlock exclusive AI content by subscribing to our newsletter!!
You May Also Like
---