Amazon Enters the Generative AI Race with Bedrock
Amazon Enters the Generative AI Race with Bedrock
New EC2 instances are also out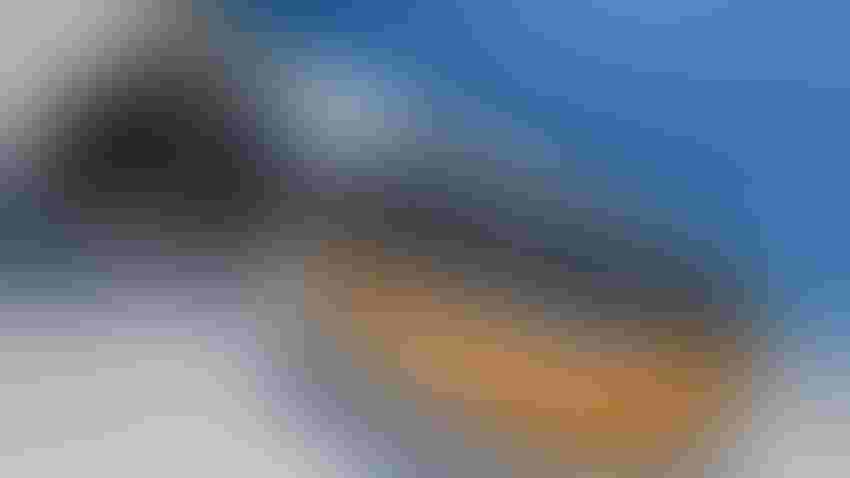 DENIS CHARLET/AFP via Getty Images
At a Glance
AWS has unveiled Bedrock, which gives customers access to various generative AI models, including Stable Diffusion.

Users can customize models like Claude from Anthropic or AI21's J2 for specific use cases.

Amazon has also made its code generation tool CodeWhisperer free for all developers.
Amazon is the latest name to enter the growing generative AI market after it announced Bedrock, a service that makes foundational models available via an API.
Bedrock includes models from Stable Diffusion developers Stability AI, Jurassic-2 makers AI21 Labs and Anthropic, the AI startup founded by former OpenAI engineers. Amazon's own models, including the family of newly-unveiled Titan models, will also be accessible for the Bedrock API.
Announcing the new service, AWS said its customers can use the models available via Bedrock to build and scale generative AI applications.
"The potential of foundation models (FMs) is incredibly exciting. But we are still in the very early days," Swami Sivasubramanian, vice president for database analytics and ML at AWS wrote in a blog post. "We expect new architectures to arise in the future, and this diversity of FMs will set off a wave of innovation."
What models are available under Amazon Bedrock?
Domestic users will have access to Stable Diffusion, a text-to-image model that generates high-resolution images from natural language prompts. Stability recently showcased the latest iteration of Stable Diffusion, SDXL, which can generate images using existing images as input.
Also available is Claude, a generative AI model akin to OpenAI's ChatGPT from Anthropic. The difference between the two is that Claude was built using constitutional AI, a novel concept where the underlying language model was trained to answer adversarial questions using a set of principles as a guide so outputs are less harmful.
A121 Labs' Jurassic-2, or J2 as it's known for short, is a customizable language model designed to power natural language use cases. Although it is smaller than ChatGPT, it is trained on data that is current up to mid-2022. Comparatively, OpenAI has only trained ChatGPT on data up until 2021, although it has specific notations built in to reference major events like the ongoing war in Ukraine.
The trio joins a list of startups AWS is trying to convince to work with them. In early April, the company announced plans to fund generative AI projects as part of a new incubator program.
The newest model accessible under Bedrock is Titan, a large language model which users can customize to fit specific use cases.
Available in limited preview, no customer data is used to train the underlying models and all data is encrypted ad does not leave a customer's Virtual Private Cloud, AWS said.
Bedrock helps companies operationalize LLMs at scale, according to Brad Shimmin, an analyst at sister research firm Omdia. "That is what Amazon Bedrock sets out to do at the get-go by helping companies select the best model from among these disparate sources and access that model via an API. This enables enterprise practitioners to combine LLMs easily into new and existing ML pipelines built in and around AWS's sizable Amazon SageMaker family of ML tools."
EC2 Inf2 instances
Also announced was the general availability of Amazon EC2 Inf2 instances. Amazon showcased the Inf2 instances at its Re:Invent show last November. Designed to offer improved performance when training generative AI, the system is powered by AWS's Inferentia2 chips.
According to AWS, the Inf2s deliver up to 4x higher throughput and up to 10x lower latency compared to the prior generation for AI training.
The Inf2 rivals Google's recently unveiled TPU chips. The TPU v4 is used by Google to train around 90% of the company's AI models, including the 540 billion parameter PaLM model, which is set to power Bard, Google's answer to ChatGPT.
Amazon CodeWhisperer
Also being made generally available is Amazon CodeWhisperer, an ML-powered software-coding service.
CodeWhisperer generates code recommendations similar to GitHub's Copilot. AWS announced that it's making CodeWhisperer available to all individual developers for free.
The service supports 10 programming languages including Python, Java, JavaScript, TypeScript and C#.
The coding tool has built-in security scanning to detect vulnerabilities. It also filters out code suggestions that might be considered biased or unfair.
Amazon claims CodeWhisperer is the only coding companion that can filter and flag code suggestions that resemble open-source code that customers may want to reference or license for use, an issue that has seen code owners sue Copilot's creators over alleged failure to license accordingly.
Keep up with the ever-evolving AI landscape
Unlock exclusive AI content by subscribing to our newsletter!!
You May Also Like
---