Can AI own intellectual property rights?
Can AI own intellectual property rights?
A personal essay by an associate in the Entertainment and Media Industry Group at Reed Smith LLP.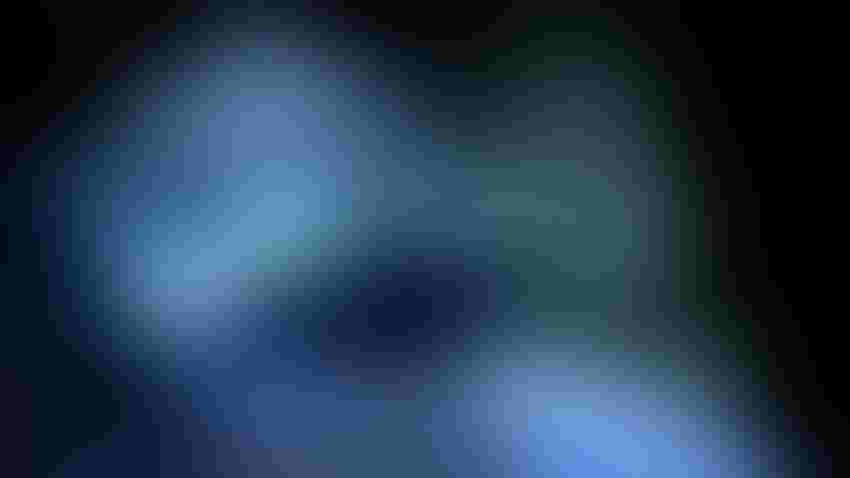 PhonlamaiPhoto/Getty Images
As AI systems develop at a startling rate, becoming increasingly easy and cost-effective to produce, sectors that have previously been 'AI-shy' are adopting the technology. As take-up grows, legal fissures surrounding intellectual property (IP) rights are being driven to the surface, throwing into question the future legal landscape of the field.
The proliferation of AI-generated content raises some very practical and legal questions. There is a sense that existing legal frameworks, and in particular IP law, may not be adequately equipped to deal with this emerging type of creation. IP is designed to protect, amongst other things, creative and inventive endeavors through copyright, design rights, and patents. These forms of IP come into play to ensure that an artist or inventor can retain ownership - and therefore benefit commercially - from the fruit of their creativity or inventiveness.
One of the core building blocks of our legal system is the concept of legal personality. Only legal persons have the ability to own assets, enter into contracts, or to sue and be sued. Historically, and subject to few exceptions (such as the Whanganui River in New Zealand) only human beings and certain companies and corporations have been granted the status of legal personality.
On the basis that only legal persons can own assets such as IP rights, an AI cannot own the rights in any artistic work or invention it is said to have created. Under this logic, the AI program is merely a tool for creation, and the IP rights in the resulting creation will be owned by the person using the tool, or the company to which the rights are contractually assigned. In this context, the answer to the question "can an AI own IP rights" is straightforward – it cannot, as it lacks the legal personality to do so.
Nevertheless, recent leaps in AI capabilities have meant that the creative or inventive steps usually carried out by humans are being increasingly attributed to the AI, with minimal input from a natural person. There is a sense that, in these cases, it may no longer be satisfactory to attribute ownership of the IP rights to a person whose involvement is arguably incidental.
Stephen Thaler's DABUS patent filings
It is against this backdrop that renowned AI pioneer Stephen Thaler is seeking to disrupt the status quo. Since 2019, Thaler has filed a number of patents in various territories, naming his AI system DABUS (Device for the Autonomous Bootstrapping of Unified Sentience) as the sole inventor.
To date, the examining authorities and courts of nearly all jurisdictions – including the U.K. - have rejected this approach, on the basis that only a natural person can be an inventor. In September 2021, the U.K. Court of Appeal dismissed Thaler's attempt to overturn the U.K. Intellectual Property Office's rejection, and in March the matter was heard by the U.K. Supreme Court, with a landmark decision expected in coming months.
This judgement will be another opportunity for the courts to consider whether the current approach to AI-generated works should remain unchanged, or whether there needs to be a fundamental shift in the way in which we perceive AI systems from a legal perspective.
AI and IP

: T

he future legal landscape

The general consensus appears to be that the U.K.'s highest court is unlikely to rule in Thaler's favor, given the momentous implications such a decision would have. Allowing an AI system to be named as the sole inventor of a patent would amount to recognizing that an AI is akin to a legal person. This would open the door to the argument that an AI system is capable of being the author, and therefore the owner of, IP rights.

Without any broader framework in place, it is difficult to see how this new approach could be implemented in practice. Merely recognizing that an AI system is capable of owning IP does not address other critical issues, including how an AI system might take legal action to enforce its rights, how it can enter into binding contracts to license or assign its rights, or whether, and how, an AI system may compensate a third party whose rights it may be found to have infringed.

Given the increase in litigation over AI-generated content - including the recent case of an Australian mayor suing OpenAI for libelous statements made by ChatGPT - it is important to ensure that claimants retain the ability to enforce their rights and obtain compensation from an entity that is capable of owning assets such as money. If AI systems are found to be capable of holding rights, they must also be subject to obligations, as are other legal entities.

The question of whether an AI system is capable of owning IP is merely a manifestation of the underlying fundamental issue, which is that AI systems do not have legal personality and are therefore inherently unable, amongst other things, to own IP. The U.K. Supreme Court allowing an AI to be named as the author of a patent would likely open a Pandora's Box of subsequent, unforeseen issues, and as such it seems unlikely that it will use this opportunity to effect such radical change.
Keep up with the ever-evolving AI landscape
Unlock exclusive AI content by subscribing to our newsletter!!
You May Also Like
---