Deepbrain raises $44m, plans to bring its AI-based avatars to the US
Deepbrain raises $44m, plans to bring its AI-based avatars to the US
"Synthetic humans" can be deployed as news anchors or English tutors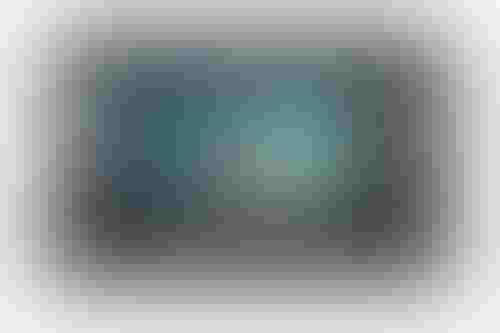 "Synthetic humans" can be deployed as news anchors or English tutors
Korean conversational AI startup Deepbrain has closed a $44 million Series B funding round led by Korea Development Bank.
Formerly known as Moneybrain, the company develops chatbots presented as realistic 3D avatars which can answer questions while produce appropriate lip movements and gestures, all of which are generated by algorithms.
Its "synthetic humans" can be deployed in settings like customer service roles, or as news anchors.
Users upload a script on Deepbrain's platform, specifying the expressions required of the avatar, with the system then generating the video, which can be downloaded immediately. The whole process can be done in under 10 minutes, the company claims.
South Korean news network MBN, LG's HelloVision channel, and Metro News have all made use of its 3D avatars for broadcasts.
"This new investment is [a] validation of our technology, strong business opportunity, and customer traction in key customer service-driven industries," said CEO Eric Jang.
How may AI help you?
Deepbrain was founded in 2016, and has raised a total of $52 million to date.
The startup has set its sights on expansion, with Jang saying upon closing the Series B that Deepbrain intends to grow globally – with a particular emphasis on the US market.
Its AI-based news anchors aren't the only ones on the market, however. Beijing-based Sogou launched a virtual news anchor designed to translate content into Chinese sign language back in May. Dubbed Xiao Cong, the 3D avatar can be deployed in various settings away from the news, including special needs education.
Deepbrain itself is exploring opportunities in education, with its avatars aiding tutors – by giving lectures and answering students' questions. In September 2020, the firm launched an AI-based tutoring service called SpeakNow in China, designed to help students learn and understand English. The chatbots can hold conversations and create more than 80,000 sentences in real-time, "allowing them to have 1:1 conversations with users," the startup said at launch.
Deepbrain is also working in the finance sector, with South Korea's KB Kookmin Bank using its AI avatars in several of its outlets.
"Customers can now conveniently consult with AI Humans without the need for long waiting times," the startup said, adding that bank tellers can leave simple consultations to its avatars, in order to spend more time on more services that require human understanding.
Across the Pacific, Nvidia is working on an AI product capable of creating realistic videos of a person from a single photo.
Vid2Vid Cameo was demoed back in late June, and is designed to improve video calls, but could also be used by photo editors and game developers.
Meanwhile, STAR Labs, a Samsung subsidiary, is developing "immersive" AI avatars under the name Neon. Customers would be able to license Neon-as-a-service avatars to fill roles like receptionists.
Keep up with the ever-evolving AI landscape
Unlock exclusive AI content by subscribing to our newsletter!!
You May Also Like
---