Google Adds AI Text Generation Tools to Gmail and Docs
Google Adds AI Text Generation Tools to Gmail and Docs
Company plans to add image and video generation features to Google Slides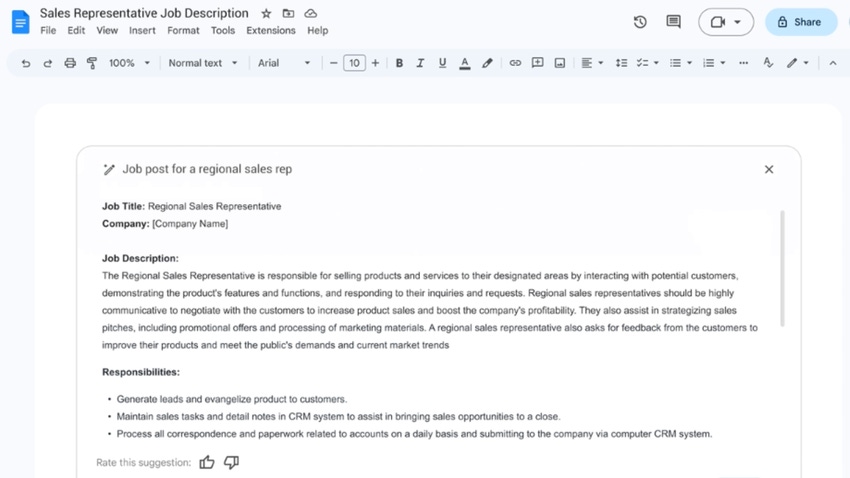 At a Glance
Google adds AI-powered text generation tools to its workspace suite

Docs and Gmail get AI features with future updates planned for Sheets and Slides
Google has announced it is integrating generative AI tools into its Workspace suite. The likes of Gmail, Docs, Slides and Sheets will now gain access to features designed to improve productivity.
The updates will see Google Docs get AI-powered writing features. Users type a topic they'd like to write about, and a draft will be instantly generated. Users can then edit and refine the work generated by the AI tool, and request further suggestions as needed.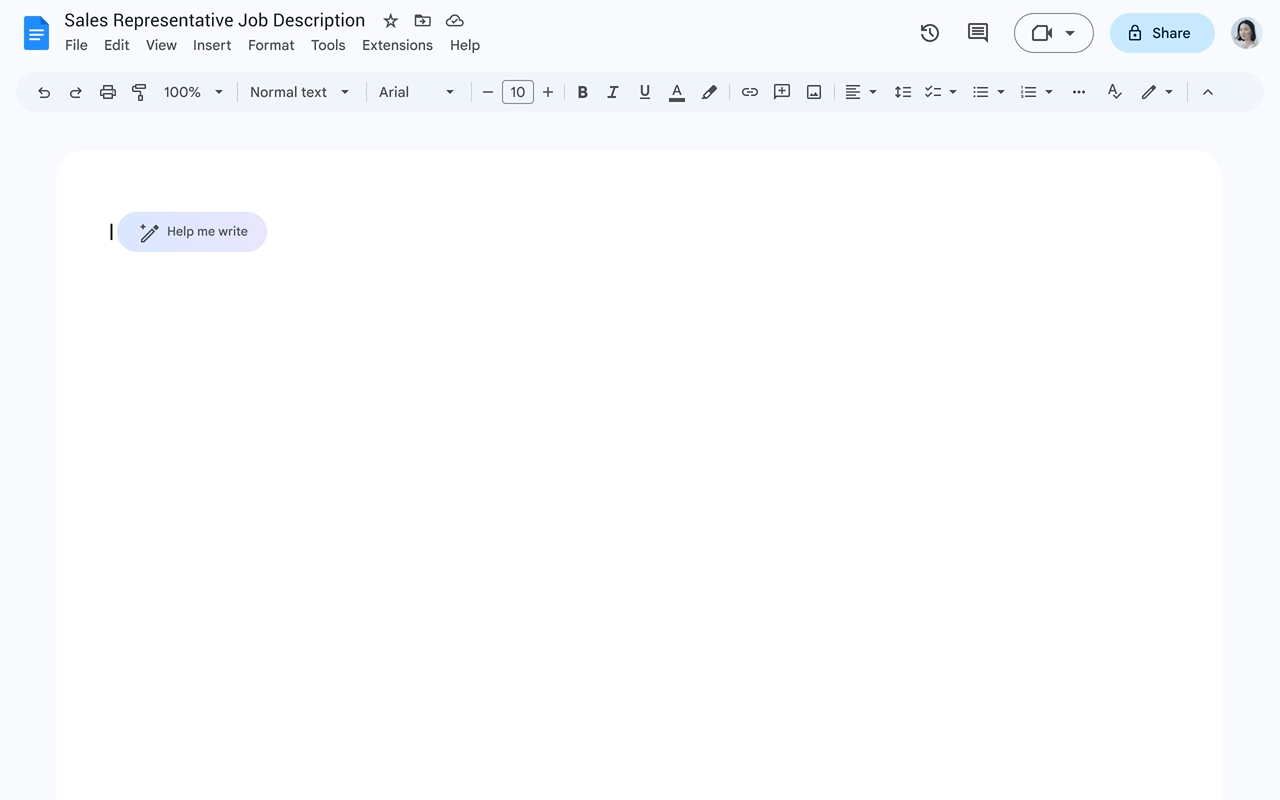 Generative AI in Docs helping to write a job description. Image: Google
Gmail is also one of the first platforms to get a generative AI tool for text. Similar to the Docs function, users can turn formalized notes into polished emails.
Users can even hit the 'I'm feeling lucky' option to generate a different type of tone or voice for their email altogether.
Google's productivity suite already has a host of AI tools, including Smart Compose and Smart Reply, as well as improved spam filters in Gmail. But the company hopes these new generative AI tools will improve its user's ability to create content.
While Google is starting with generative AI updates to both Docs and Gmail, more is to come. Google's announcement references using AI to generate images, audio and video in Slides and auto-generating formulas from raw data in Sheets.
No time frame was given on these when these features would be added. However, Google stressed it would be considerate when implementing new AI tools.
"AI is no replacement for the ingenuity, creativity, and smarts of real people. Sometimes the AI gets things wrong, sometimes it delights you with something offbeat, and oftentimes it requires guidance," the company said.
"We're designing our products in accordance with Google's AI Principles that keep the user in control, letting AI make suggestions that you're able to accept, edit and change."
Google has been trying to catch up with Microsoft in the growing generative AI market. The company was caught off guard by ChatGPT's Bing integration leading to Google rushing out its own version, Bard.
The search engine giant is banking on embedding tech from its famed AI research unit, DeepMind, across the company. Alphabet CEO Sundar Pichai recently unveiled the company's generative AI strategy, which includes funding for the AI division to be incorporated into Alphabet's overall corporate costs instead of siloed into the company's "Other Bets" financial reporting category.
Keep up with the ever-evolving AI landscape
Unlock exclusive AI content by subscribing to our newsletter!!
You May Also Like
---