Google to Boost Capabilities of its Bard Chatbot
Google to Boost Capabilities of its Bard Chatbot
CEO Sundar Pichai said Bard will switch to PaLM, a much larger language model than LaMDA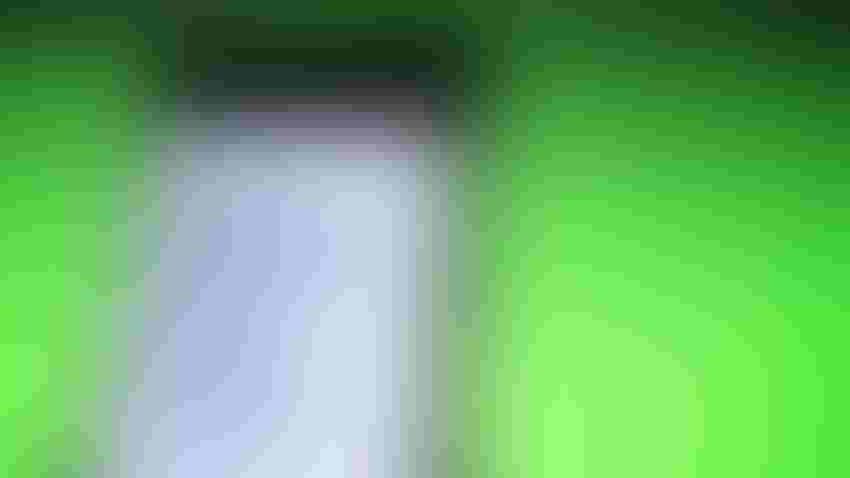 At a Glance
Google CEO Sundar Pichai says its PaLM language model will power its Bard conversational AI application

PaLM, which is larger than the current system LaMDA, can 'bring more capabilities' the CEO said
Bard, Google's answer to ChatGPT, is getting an upgrade. CEO Sundar Pichai has confirmed the company is updating the underlying model powering the application.
Since it was unveiled in early February, Bard has been powered by Google's LaMDA large language model. But in an appearance on The New York Times podcast Hard Fork, Pichai said it will be shifting to PaLM.
The change will "bring more capabilities, be it in reasoning, coding," said Pichai. "It can answer math questions better. You will see progress over the course of next week."
Bard was not received well by investors. Upon launch in mid-March, the company's market value plunged by $100 billion overnight as it scrambled to compete with Microsoft's integration of OpenAI's ChatGPT.
Pichai said on the podcast that the company was still in "the very, very early stages" of its AI journey. Since its launch, Bard has been labeled as an 'experimental' application.
"To me, it was important to not put in a more capable model before we can fully make sure we can handle it well," he said. "We will have even more capable models to plug in over time. But I don't want it to be just who's there first, getting it right is very important to us."
When asked about the reaction to Bard upon launch, Pichai said he was "not surprised" by the responses but was practical in his assessment, calling for a safety-first approach.
"We knew when we were putting Bard out, we wanted to be careful. It's the beginning of a journey for us. There are a few things you have to get right when you put these models out. Getting that user feedback cycle and being able to improve your models and build a trust and safety layer turns out to be an important thing to do. Since this was the first time we were putting out, we wanted to see what type of queries we would get. We obviously positioned it carefully.
"It was an experiment. We tried to prime users to its creative collaborative queries, but people do a variety of things. I think it was slightly maybe lost. We did say we are using a lightweight and efficient version of LaMDA. So in some ways, we put one of our smaller models out there, what's powering Bard. And we were careful."
The Google CEO was not fazed about the pace at which his team is going, offering an analogy: "I feel like we took a souped-up Civic, (and) put it in a race with more powerful cars. … But we are going to be training fast. We clearly have more capable models."
What is PaLM?
PaLM, which stands for Pathways Language Model, was first revealed last April. It's designed to power conversational chatbots, like Bard or ChatGPT.
The language model boasts 540 billion parameters, some 365 billion more parameters than GPT-3. However, it's not clear whether PaLM is bigger than GPT-3's successor, GPT-4, as that model's underlying mechanisms have been shrouded in secrecy.
PaLM is considerably bigger than LaMDA, which only has 137 billion parameters.
Google recently announced it was opening up access to PaLM, launching an API. Before the move, Pichai said the company wanted to provide public access to the models to gather user feedback and to "safely improve" the models.
Before the launch of the API, PaLM was only available in private preview. To enable developers to test the model, Google launched MakerSuite, which allows users to augment datasets with synthetic data to tune and test custom models with PaLM from their browsers.
'Merit to be concerned'
Pichai's appearance on the Hard Fork podcast came shortly after Elon Musk and Steve Wozniak, among other big names in tech, signed an open letter calling for a pause on AI development over safety issues.
The Google CEO said there is "merit to be concerned" about AI and its impact on society and said that while he did not agree with the entirety of the letter, the "spirit of it is worth being out there."
"AI is too important an area not to regulate," Pichai said. "It's also too important an area not to regulate well. I'm glad these conversations are underway."
The Google CEO likened discussions around AI safety today to the rise of genetics in the 1970s.
Google vs. Microsoft: Concern over 'being first'
A rivalry of sorts has begun between Google and Microsoft over AI. Google began work on Bard in response to Microsoft's ties with OpenAI, leading to the company franticly initiating a 'code red' to catch up.
The pair have since launched a series of AI-infused offerings, including both announcing the addition of generative AI productivity tools to the 365 product suite and Workspace in the space of a few days of one another.
However, Pichai said he was "concerned" about the nascent rivalry being described as a race and that it doesn't so much matter who is first, but that AI is developed sensibly.
He said: "We are definitely working with technology, which is going to be incredibly beneficial, but clearly has the potential to cause harm in a deep way. And I think it's very important that we are all responsible in how we approach it."
Keep up with the ever-evolving AI landscape
Unlock exclusive AI content by subscribing to our newsletter!!
You May Also Like
---