Huawei has created the world's largest Chinese language model
Huawei has created the world's largest Chinese language model
More than 200 billion parameters – cooked up with homegrown hardware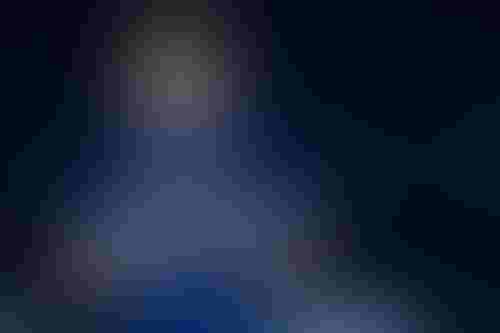 More than 200 billion parameters – made with homegrown hardware
Huawei has released six new AI and cloud-based products at the annual Huawei Developer Conference (HDC), including a cloud container engine, a programming assistant for developers, and the platform used to build the world's largest Chinese NLP model.
The company said the updates will "enable developers to accelerate developments in applications, data, and AI."
"Developers are the soul of the industry," Huawei executive director Richard Yu said.
"Huawei will continue to open its technological innovation capabilities and work with developers and partners to accelerate the cloud and intelligent transformation of business."
Big, big models
Huawei Cloud Pangu Model aims to address the needs of natural language processing, computer vision, and multi-modal models. The cloud service is based on Huawei's Compute Architecture for Neural Networks (CANN) – designed to work with the company's custom Ascend chips – and MindSpore, its own AI computing framework.
Huawei claims the combo delivers strong generalization ability, small-sample learning, and high model accuracy. As a demo of sorts, the company used Pangu Model to create Pangu NLP – which it says is the industry's first Chinese NLP model with parameters in the hundreds of billions.
A closer look at project documentation reveals that PanGu-Alpha was trained with 207 billion parameters, making it larger than OpenAI's very impressive GPT-3. And yet, it is considerably smaller than the largest language model ever created – this honor belongs to Google Brain's 1.6 trillion parameter monster.
Huawei has also produced a giant model for computer vision, called Pangu CV.
In other news
The all-new Cloud CCE Turbo is a cloud-based container engine that Huawei said can accelerate computing, networks, and scheduling, with the company claiming it "halves" end-to-end connection time and reduces latency issues by 40 percent.
Huawei's Trusted Intelligent Computing Service (TICS) is a security product for federated data exploration and modeling; the Cloud GaussDB database is a new service for the enterprise market – focused on migrating core enterprise data to the cloud.
CloudIDE is a new programming assistant, which claims to be able to help developers "anytime, anywhere, and on any terminal."
Huawei said the new products will help "foster a robust ecosystem around Huawei CLOUD, Kunpeng, and Ascend."
During the HDC event, the company also committed to investing $220 million into its Developer Program, which covers six technical fields, including containers/microservices, SaaS, big data, AI, video, and intelligent edge.
The program was first launched in 2015, and 2.4 million developers have participated so far.
Huawei's commitment to developers has seen it work alongside 72 universities in China, training more than 1,500 teachers. The company said it plans on providing software development training to a further three million university students over the next five years.
Keep up with the ever-evolving AI landscape
Unlock exclusive AI content by subscribing to our newsletter!!
You May Also Like
---