OpenAI Rival AI21 Launches Jurassic-2 Customizable Language Model
OpenAI Rival AI21 Launches Jurassic-2 Customizable Language Model
AI finds a way to learn from fewer examples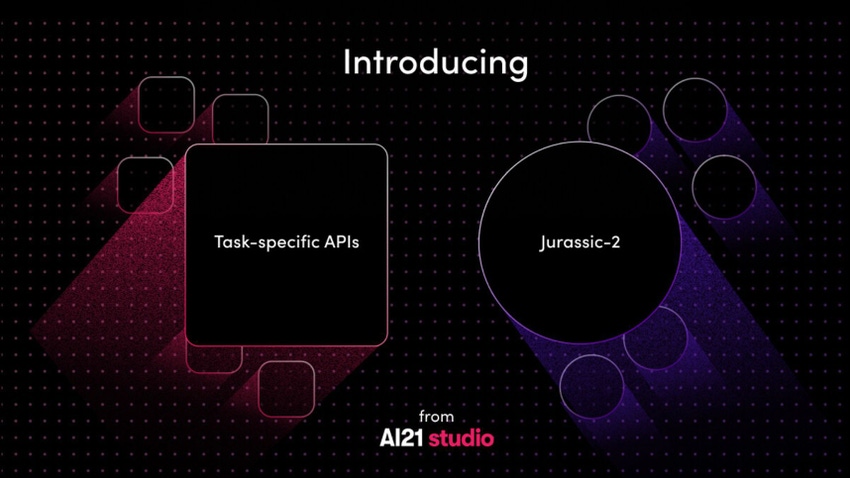 At a Glance
AI21 launches Jurassic-2, an NLP model that supports multiple languages and generates responses from fewer examples

J2 is built on data current up to mid-2022, compared with ChatGPT, which only goes up to 2021

AI21 also reveals a series of APIs for training models to perform grammar correction or paraphrase text
OpenAI rival AI21 Labs has released Jurassic-2, a customizable language model designed to power natural language use cases.
J2, as it's known for short, will be integrated into AI21 Studio, the company's NLP-as-a-service platform. It's the latest generation of AI21's models, replacing the 178 billion parameters Jurassic-1 which was slightly larger than OpenAI's 175 billion parameters GPT-3.
J2 comes in a family of three models– Large, Grande and Jumbo – as well as instruction-tuned language versions of both Jumbo and Grande. However, the Israeli company has not stated the exact sizes of each model.
Despite the lack of parameter disclosure, however, AI21 said J2 records 30% faster performance than its predecessor and supports several non-English languages, including Spanish, French, German, Portuguese, Italian and Dutch.
AI21 built the model on training data that is current up to mid-2022. Comparatively, OpenAI only trained ChatGPT on data from up until 2021, although it has specific notations built in to reference major events like the ongoing war in Ukraine.
J2 now offers zero-shot instruction capabilities, allowing the model to be steered with natural language without the use of examples.
According to AI21, J2 "ranks significantly higher" than models up to 30 times larger when compared to the HELM benchmark for language models.
AI21 is giving free access to Jurassic-2 until May 1st, 2023. The company also announced that both Jurassic models will be available via a newly reduced pricing model, based on the total length of text – including input and output.
Task-Specific APIs
Alongside the launch of Jurassic-2, AI21 also unveiled a series of task-specific APIs designed for developers to improve models more easily for specific use cases.
Designed for commercial use, the APIs cover tasks including paraphrasing text, summarizing articles and correcting grammar.
Keep up with the ever-evolving AI landscape
Unlock exclusive AI content by subscribing to our newsletter!!
You May Also Like
---