Physicist: Educators Should Welcome ChatGPT, Not Fear It
Physicist: Educators Should Welcome ChatGPT, Not Fear It
ChatGPT can't be put back in the box once opened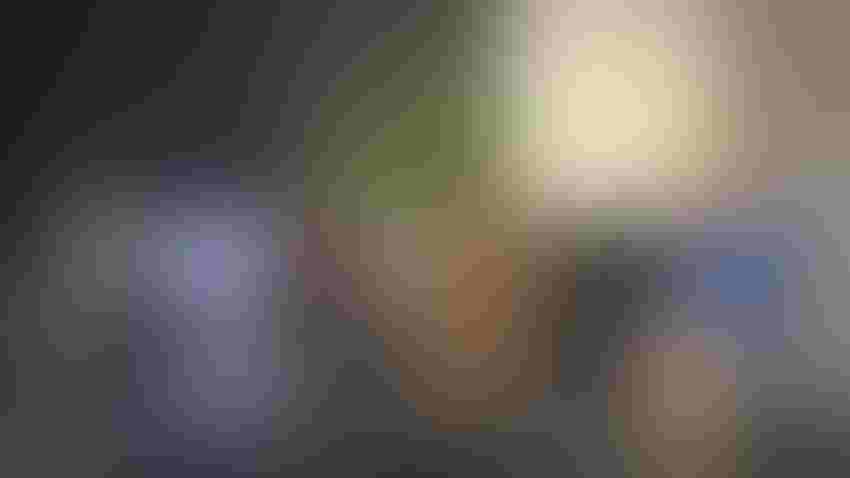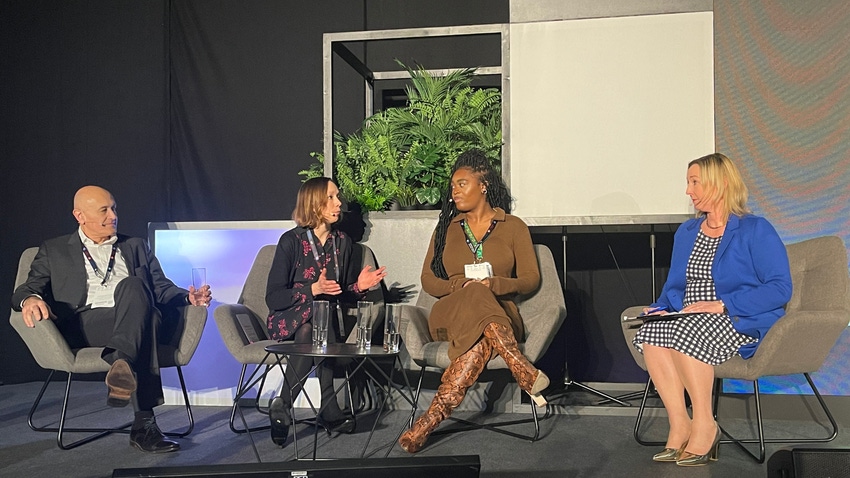 From left: Jim Al-Khalili, Hannah Russell, Jennifer Opal, and the moderator
At a Glance
BBC Radio 4's Jim Al-Khalili believes ChatGPT should be welcomed into STEM education circles as a research tool.

Neurodivergent Dropbox DevOps engineer says ChatGPT helps her manage her day.

British Science Association CEO warns of a lack of diverse talent in AI and STEM more widely.
OpenAI's ChatGPT should be welcomed into STEM education circles as a research tool, as AI is set to change the world more than the internet, according to renowned physicist Jim Al-Khalili.
Speaking at Tech Show London, Al-Khalili said that ChatGPT will inevitably be used by students despite educators' fears that it would help them cheat on essays and homework. Several school organizations, most notably in New York City, have banned students from using ChatGPT.
But instead of being alarmed, educators should welcome the chatbot as a helpful aid like a calculator, said Al-Khalili, a University of Surrey physics professor whose students use it.
"(ChatGPT) is not intelligent. It is not devious. There is no understanding there. It's just a glorified Google," he said.
Al-Khalili, who also is the host of BBC Radio 4's The Life Scientific, said ChatGPT should be viewed as a tool in STEM to assist in research, adding that the arts and humanities departments should be more worried about it due to ChatGPT's propensity to write essays that are "not so factually based."
He sees no signs of AI advances slowing down and preparations need to be made particularly in educating people about what AI is and can do.
Hannah Russell, CEO of the British Science Association, agreed with Al-Khalili that ChatGPT is here to stay; the world already knows what is possible with AI so it cannot be put back in the box.
Russell, a former teacher, also did not seem to have much of an issue with students using ChatGPT but was more concerned about whether they are retaining and understanding the knowledge they are getting from the chatbot.
Jennifer Opal, a Dropbox DevOps engineer, said there may be other reasons why students use ChatGPT beyond the desire to cheat. She said she struggles with reading due to dyslexia and being neurodiverse. She is an avid user of the chatbot because it helps her manage her tasks and day better.
"I've seen other people use (ChatGPT) to help with grammar correction, using it to help with their dyslexia. There are added benefits to it."
And for those with learning difficulties like Opal, conversations around access need to be addressed.
"Some people are thinking, 'oh, they're just cheating' or they do not want to get things done," she said. "But there could also be underlying reasons why some people are using that as a tool to help them and to do things and get things done."
Keep up with the ever-evolving AI landscape
Unlock exclusive AI content by subscribing to our newsletter!!
You May Also Like
---