Standards for Voice Assistants – What they mean for the market
Standards for Voice Assistants – What they mean for the market
Discussing the launch of the Open Voice Network (OVN) with representatives of Spitch, Interactions, Nuance, and Omdia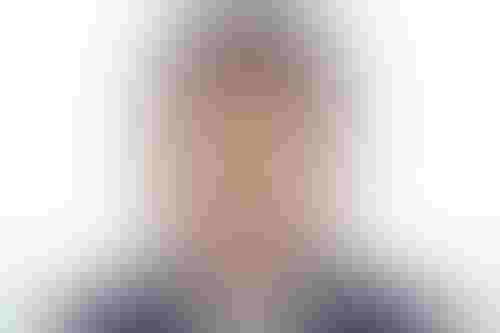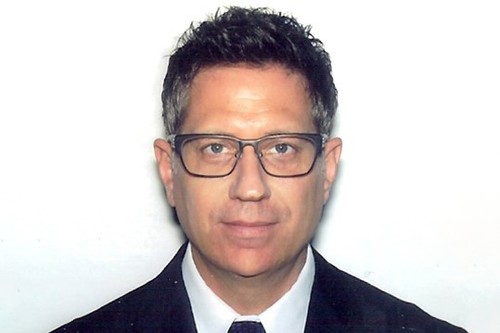 Citing that organizations know they must protect consumers and proprietary data that flows through voice assistants, the Linux Foundation recently announced the launch of the Open Voice Network (OVN), an association which will seek to develop open standards to support the adoption of AI-enabled voice assistance systems.
It's true, standards have proven to accelerate market adoption of various products and technologies.
But standards can also muddle product differentiation, slow innovation and sometimes incite gamesmanship as players position solutions which become defacto standards. Will a standards effort be a boon or a bust for AI voice assistants?
Omdia discussed these issues with representatives from voice assistant solutions providers – Josef Novak, co-founder and chief solutions architect for Spitch; McCall Peltier, product marketing manager and Jason Westigard, director of product management, both of Interactions; and Joe Petro, CTO for Nuance. Here's what they had to say, as well as our own analysis of the impact the OVN initiative will have over the next few years.
How do you think this initiative will impact your virtual assistant business?
Novak (Spitch): "I think it's mainly an opportunity for us, depending on the uptake of standards in the industry. We would certainly benefit from this type of standard for two reasons, one, the interoperability angle and two, the ease of use by enterprises."
Peltier & Westigard (Interactions): "In the near term, it could open up integrations (interoperability) quickly. In the longer term, standards could drive end user comfort and confidence in using voice assistants. Some consumers have hesitated to trust virtual assistants in the customer service space, so standards could start to smooth out automated customer journeys."
What are the pros to OVN?
Petro (Nuance): "I think an open standard is a good thing. As time goes on, there will be bots talking to bots, agents to agents, bots to agents and an awful lot of companies playing in this space to make all these conversations happen. The challenge is that virtual digital assistants are hard to build. Standards could help build an abstraction layer in a way. Another pro would be that standards can speed up processes, like data communication and security. When you have to build custom interfaces for every bot for these purposes, it costs money and time. The security issue is big. The standard should help with that."
Peltier & Westigard (Interactions): "We do see a lot of big enterprises trying to mix and match different vendors for differerent parts or capabilities. For example, combining RPA capabilities with NLP vendors, or working in language options that require different language rules. Another example of how voice assistants could benefit from interoperability, say you are a big company with significant data science resources and you have a lot of NL models built up. You'd like to leverage that IP, but you want to use a vendor for a dialog manager. Interoperability standards will help smooth those types of integrations."
Novak (Spitch): "Open standards provide useful mandates for consolidating implementation strategies; here MRCP (Media Resource Control Protocol) and VXML (Voice Extensible Markup Language, W3C) perhaps provide good examples of early success in voice technologies. If OVN succeeds with its current mandate, we may expect consumers and industry players alike to benefit from the effort."
What are the cons to OVN?
Novak (Spitch): "It looks like it will take some time to build up momentum. Achieving widespread adoption of new standards often proves challenging.  It will be equally interesting to note how other large OSS organizations like Mozilla, as well as other industry players choose to position themselves as the market - and these standards - start to mature."
Peltier & Westigard (Interactions): "OVN sounds like it's only focused on voice. What about text-based assistants? The market for virtual assistants is solidly multi-channel. No standard like this should omit text-based assistants. Also, we are in an industry with massive growth. When you try to apply standards when technological advancement is exploding, it's hard for standards to keep up with it."
Petro (Nuance): "Why just voice? Maybe it's just to get the attention of the market because voice is harder, but really the standard needs to be agnostic. If it's just voice, it's too narrow and the standard won't succeed."
Is Linux Foundation/OVN in a position to succeed in building and adoption of a standard? Who needs to be involved for success?
Petro (Nuance): "Linux Foundation is certainly experienced in guiding standards development, so I don't see that as an issue. The key to standard development will be attracting the commitment of heavyweight consumers of the standard – in this case I would say it would be important to get Fortune 1000 companies who have significant call center operations and big development teams on board. In addition to that they will need the vendor community to be willing to contribute because the innovation resides with them."
Peltier & Westigard (Interactions): "You need big B2C players to be the driving force. We saw this take place in the healthcare industry with the development of EHR (Electronic Health Record) standards. Given there are plenty of big B2C players who are members of the Linux Foundation, that should bode well."
Novak (Spitch): I don't think Linux Foundation is at a disadvantage, they have some experience in this type of thing, but so do organizations like W3C and the Mozilla Foundation. I don't think it would be bad to have more than one option for standards development in this area."
Are there opportunities that could rise out of standards development? What would they be?
Petro (Nuance): "In addition to providing that abstraction layer I mentioned earlier, one of the problems we have in the industry is we don't have an arbitrator for who owns the data and who gets to use it, so there is an opportunity for that play. It is very early days for that idea, but some of the biggest companies in the world could potentially fill that role."
Novak (Spitch): "When it comes to interoperability, enterprises might require technical and business solutions to make it all work. There are features of the standards that typically might not need such help, but when the integrations become complex, and vendors want to offer unique value propositions they could come into play."
Peltier & Westigard (Interactions): "Intermediaries might be needed on the analytics and recording front, there are lots of big vendors in that space, or for the localization of data or for managing conical models."
Omdia View
OVN is a positive development, and the Linux Foundation is well positioned to help OVN succeed in developing standards for voice assistants that will propel market adoption for virtual assistants. Our small sample of vendors agree that the potential outcomes of a standard - interoperability and common security protocols -- are good things and vendors don't appear to fear losing their differentiating factors to a standard. This is partially due to the fact that AI-based virtual assistants are difficult to create and operate – just because open standards and open sources for virtual assistants will grow doesn't make them any easier to master. The gap in the OVN initiative at this point is the voice only approach to the standard. An agnostic approach which incorporates text-based assistants is required or the standard will never gain momentum.
But ultimately the success of standards initiatives is much less about a technological solution and more about how the politics of standards play out, and that dynamic will certainly be in play with OVN. The largest consumers of the standards essentially call the shots, if they participate in the initiative. As Nuance's Petro pointed out, for the standard to succeed, Fortune 1000 companies with significant call centers will have to participate. Omdia believes key players will be Tier 1 telecommunications providers, like Verizon, Vodafone, Telefonica and AT&T; and global financial services companies, such as Allianz, AXA, JP Morgan Chase and Bank of America. If enough of such companies support and commit to the building of the standard, it will get done.
Lurking within the initiative's timeline will be strategic decisions by large players around whether they think they lose a competitive advantage should a standard go through. The same goes for the vendor community. Vendors can potentially play games in alliance with key standards consumers to push solutions which become defacto standards. Another danger is speed – standards development, read agreement between all parties – is slow work, or the potential development of rival standards and how that tests market allegiance. So while the standards journey has begun, don't expect standards for voice assistants to have any type of impact to market adoption for several years.
Mark Beccue is a principal analyst contributing to Omdia's Artificial Intelligence practice, with a focus on natural language and AI use cases.
Keep up with the ever-evolving AI landscape
Unlock exclusive AI content by subscribing to our newsletter.
You May Also Like
---