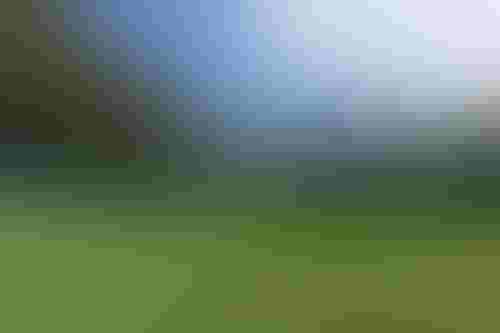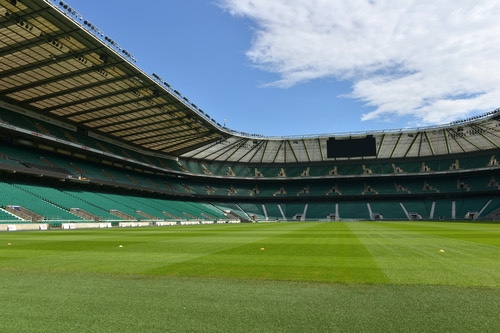 RFU and IBM have created 'Rosie' to help ticketing departments and volunteers keep the game going during Covid-19
As with other sports, the impact of Coronavirus on rugby union in England has been devastating.
When the pandemic spread across the world in March, competitions were either postponed or canceled, and the grassroots game was forced into hibernation.
The fall is usually the busiest period on the European calendar. Both the elite and amateur game is in full swing after the summer break and the best teams from the Southern Hemisphere (the distinction is important in rugby circles) travel across the equator to compete at some of the world's most famous stadiums.
But not this year. Although the English Premiership has been able to resume, it has done so without any fans in attendance. The community game is yet to restart, and Australia, New Zealand and South Africa have all stayed at home.
This November, the 82,000 fans that usually fill out Twickenham Stadium in leafy South West London will only be able to watch on TV. The rapidly arranged Autumn Nations Cup matches will be played behind closed doors.
Meet Rosie
To say the situation has been challenging for the Rugby Football Union (RFU) is an understatement. The loss of matchday income – especially the lucrative hospitality element – has contributed to a financial black hole that has made redundancies unavoidable.
Yet its responsibilities as a governing body and venue operator remain undiminished. The RFU must be able to support two very distinct customer bases as efficiently as possible with the resources at its disposal during a period of unprecedented uncertainty. The more effective use of technology is integral to maintaining the standards.
The RFU has worked with IBM for seven years on a range of cloud and digital projects. These included a complete overhaul of the organization's official website and the introduction of Big Data-powered insights through a service called TryTracker. Now the organization wants to go beyond fan engagement and use AI to support fans and club volunteers.
"A lot of what we'd done had been discussed pre-Covid, such as how we could improve digital engagement and customer service," Jonathan Conn, technology director at the RFU, told AI Business. "But when [the pandemic] hit, we had a world of uncertainty and IBM showed a real desire to support us."
The idea was simple – if a chatbot could handle repetitive, time-consuming tasks then staff would be able to focus on more complex, higher value activities. Using IBM Watson's cognitive computing technology, a proof of concept was built within two weeks and trained using RFU's historical ticketing data.
The pilot successfully demonstrated the value of an AI-based chatbot, and two weeks later it was live. 'Rosie', named after the flower that is the emblem of English rugby, is now an essential part on the RFU ticketing website and the Game Management System (GMS) – the online platform for community clubs.
Creating a personality
Rosie has been trained to fulfill 16 different customer journeys across these two key areas, relying on natural language processing (NLP) to answer high volume, low value questions such as 'how do I reset my password'. In these instances, Rosie can provide an immediate answer to the user, boosting satisfaction and effectiveness.
In other cases, Rosie can detect the need for human intervention and send customers to the most appropriate support team member. This accelerates time to resolution and saves staff time as they don't need to transfer support tickets between teams.
IBM says interest in chatbots has risen across all industries during the pandemic, as businesses of all sizes grapple with ongoing lockdown restrictions and changing user behaviors. The company's research found that 46% of its global customers have either used live chat services during the pandemic or plan to do so soon, and 99% of organizations report increased satisfaction due to the use of virtual agents.
Although the RFU was eager to make its operation more efficient, it was adamant that any chatbot should be personable, feel more conversational, and less transactional. Appropriate use of NLP was critical in this regard, but so were the other elements.
"We need to understand the nature of the interactions we want to have with our stakeholders," Conn explained. "We didn't want it to be a robotic experience – you have to create a personality for the bot through tone and responses."
As with any chatbot, Rosie learns from every interaction – including the nuances in the vocabulary of English rugby fans – constantly improving performance.
"Rosie is learning things like how some people will call Twickenham 'Twickers'," Kevin Farrar, IBM's head of sports partnerships in the UK, recounted.
Future development
Farrar speculated that Rosie could be expanded to aid fan engagement efforts, such as through data-driven insights, but Conn stressed the primary purpose of the system is to serve those who play the game, manage clubs, and attend matches at Twickenham.
"This is not a growth tool, it's a service tool," he said. "Communities are how rugby happens, and volunteers give up a lot of their own time. We need the tasks to be as easy to complete as can be."
What is clear is that chatbots are now baked into the long-term digital strategy at the RFU. Automation will be especially important given the organization's plans to accelerate the adoption of digital ticketing in response to the challenges caused by the pandemic. This shift will inevitably lead to a greater volume of support requests, many of which could be handled by Rosie rather than members of the commercial team.
The combination of digital ticketing and the use of a chatbot presents a chance to increase the number of customer touchpoints and acquire more data that can improve the RFU's operations and the experience of fans and players. The digitization of the union can be accelerated.
"We were taking [small] steps into a digital ticketing model and now we're going to have to take a big leap," Conn said. "It's less about AI, but more about data capture. We'll have more touchpoints, which helps our service point, but we're going to have more digital needs.
"If we have 82,000 fans using digital ticketing then our customer servicing demand has to go up another level. And that's where we look at the opportunities. There is more we can standardize and automate."
Keep up with the ever-evolving AI landscape
Unlock exclusive AI content by subscribing to our newsletter!!
You May Also Like
---