Tim Fu and his Generative AI-designed Futuristic Street Wear
Tim Fu and his Generative AI-designed Futuristic Street Wear
Canadian architect Tim Fu is collaborating with fashion house Sprayground in a collection of futuristic street wear that was designed using generative AI.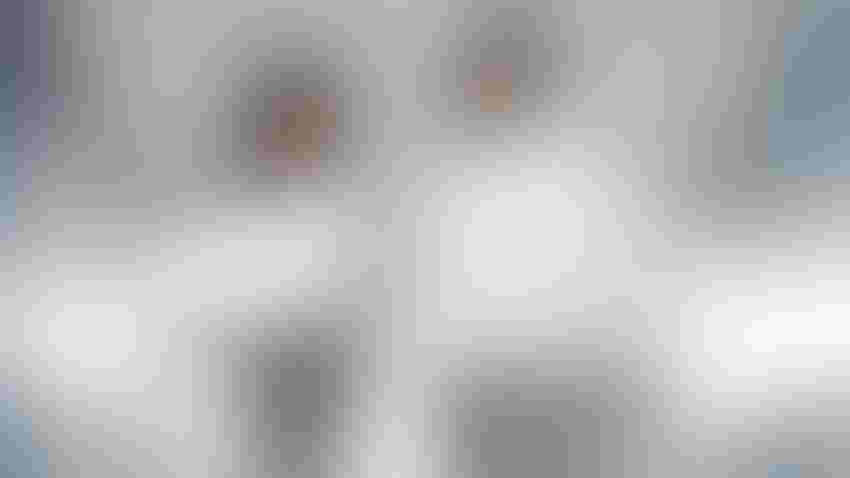 Renowned Canadian architect Tim Fu is collaborating with fashion house Sprayground in a collection featuring futuristic street wear designed by AI. Fu, who is an architect with Zaha Hadid Architects in London, is known for using AI in his designs, whether he is envisioning buildings, furniture – or clothing.
David BenDavid, founder and creative director of Sprayground, said he knew early on he wanted to work with Fu. "I came across Tim's designs on social media and was very enamored by his unique perspectives and reached out to him. After connecting, we had a lot of like-minded ideas and it was very easy to work together."
AI Business contributor Helen Hwang recently spoke to Fu to discuss his new fashion project. Fu also will hold a personal exhibit of his AI-powered architectural designs at the prestigious Venice Architecture Biennale starting this May. See Fu this June 14 to 15 at our AI Summit London conference.
The following is an edited transcript of the interview.
AI Business: How did the collaboration happen between you and Sprayground?
Tim Fu: The director of Sprayground, David BenDavid, reached out to me. It was in my early phases when I was starting to do things on Instagram. He saw a lot of what I've been doing and he wanted to see if we can collaborate. …
We started to conceptualize a few architectural projects related to urban living. The first main project we did was doing something experimental: rapidly deployable architecture like shelters, tents for camping. Then the second series was floating architecture like floating houses and aquatic living type of things.
After two of those collaborations, we said, 'Let's be the first in the world to do AI fashion with a big brand.' And so this is why we really decided to go ahead.
AI Business: How did the AI give input to this design?
Fu: AI-generated, AI-aided design in full product design − that doesn't exist yet. We're literally aiming to be the first one in the world to do it. We will try to pump out the prototype by summer and launch it before the end of the year.
You start with image-based AI algorithms. These tools have been launched literally last year: Midjourney, DALL-E 2, and others. They have aided a lot in the initial conception phase of the design. We control the AI and feed it different information so it can morph in the direction you want. And while you're controlling you're morphing, changing the style, adding an element of Zaha Hadid in it, and it starts to change.
And if it doesn't look right, you could do multiple evolutions and try to evolve it to the direction you want. Finally, I finish it off in post processing with Photoshop or other image software to enhance the image. By the end, it is a very curated process.
AI Business: Does AI play a role in refining the functionality of fashion design?
Fu: Sprayground − a lot of what they specialize in is very applicable, ready to be used, like comfortable, urban wear and functional products that everybody can purchase and carry around. So it's that high level functionality that's going to be kept that way and AI is the tool that we're using to really conceptualize new ideas or to the existing legacy that they already have. It's going to be something that works well together - both this new technology and the already existing brand.
AI Business: The inspiration to combine AI and fashion seems less obvious than AI and architecture.
Fu: There's actually quite a few people already experimenting. That's why I told David that we should jump on this quickly. … It's like something that's already existing as a concept floating around, but to be the first one to pin it down and really use it for actual design and product. I think that's very new.
… So me being on the forefront of using AI to design, I'm trying to see how much of the design field we can incorporate with it. I'm already taking on also things like jewelry; I've done vehicle design, obviously architecture, facades and interiors and I also have a collaboration with architects to design cities. We will actually have our work shown at the Venice Architecture Biennale (from May 20 to Nov. 26).
This AI is a technology that's giving designers superpowers in a way because it really feels you could just take your ideas and just implement it very rapidly, very effectively. And you don't need software expertise for rendering specific types of products. It's just image-oriented, and you're able to really test the water with every field in a way.
AI Business: That's great. What are you showcasing at the Venice Biennale?
Fu: I will have my own personal exhibition room … and within that there's a portion where I collaborate with one of the guys from Luca Curci Architects. We are working on collaborative projects on basically redesigning future cities, thinking about sustainability and how to reimagine the future with AI involved in the design process, so a lot of conceptual images.
The rest of the exhibition is going to be an assortment of my own explorations, going from images, some evolutionary data to show the process, architecture interiors, and then products. This is where I also want to get the first prototype with Sprayground out so I can show actual functional products designed by AI.
AI Business: Where do you think the future of AI in fashion will go? Will we always need human input?
Fu: We'll want human input for quite a while still. We're designing for humans, so humans are the end result. So even if AI takes over most of the design process – the design portion, conceptualization and production − still by the end is the human who's going to receive the service or product. So we need other humans to understand how to carry the product and which products to bring.
You're always going to need human intervention for design, because it's design driven by humans for humans. So AI will hopefully just remain the tool throughout the process, just enhancing our production and abilities.
AI Business: How much faster has AI helped with speeding up this design process?
Fu: I'm already changing my entire workflow of design − basically optimized for AI. … You're no longer starting with a sketch and then trying to render. It completely flips the whole idea upside down because your initial conceptualization can end up being your final product because it's all streamlined in that sense.
It's really crazy how it's like a paradigm shift in design thinking and not just to be faster. It's literally changing the way we think about design and how we design.
Keep up with the ever-evolving AI landscape
Unlock exclusive AI content by subscribing to our newsletter!!
You May Also Like
---