MWC '23: AI Chatbots Are Overshadowing the Metaverse
MWC '23: AI Chatbots Are Overshadowing the Metaverse
But the maker of the popular Kuki AI chatbot warns against photorealistic avatars used for business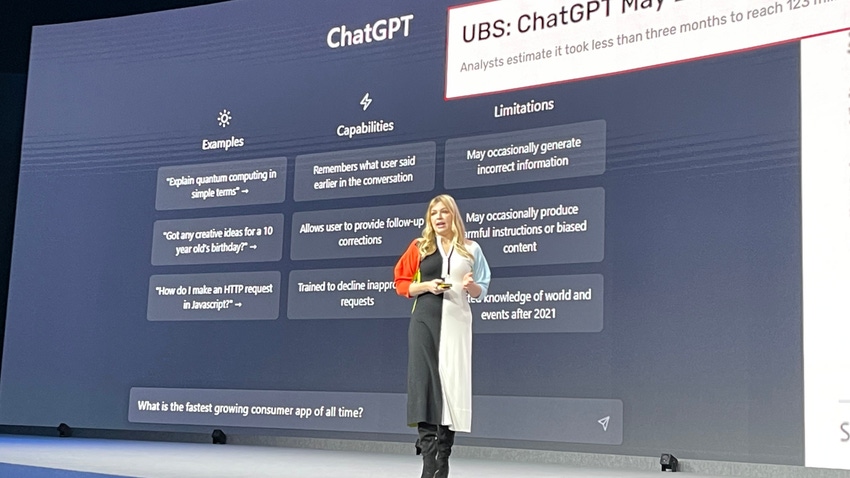 At a Glance
Iconiq co-CEO Laruen Kunze notes that consumer adoption of generative AI is blowing away interest in the metaverse.

As businesses adopt generative AI, large language models in their current form should only be used internally.

Businesses should be prepared for the cost of computing needed to build and deploy generative AI systems.
Consumers are embracing generative AI tools and chatbots such as ChatGPT at a much faster pace than metaverse applications, but companies should be careful about how they are incorporating this latest tech trend into their operations.
That is the warning from Lauren Kunze, co-CEO of Iconiq, maker of conversational virtual avatars such as the popular Kuki, during a keynote speech at Mobile World Congress 2023.
Kunze said the sheer number of users that have interacted with OpenAI's ChatGPT shows the demand is there.
ChatGPT became the fastest-growing application on the internet, amassing 100 million users just three months after launch. Comparatively, Meta's Horizon Worlds metaverse platform could only muster a reported 200,000 monthly players by the end of 2022.
"Meta built it, but they didn't come," Kunze said. "While Web3 stalwarts are all scrambling to insist that their very fungible definitions of the metaverse always included AI, blockchain-based virtual worlds are made in no man's land with fewer than 1,000 daily active users despite billion-dollar valuations."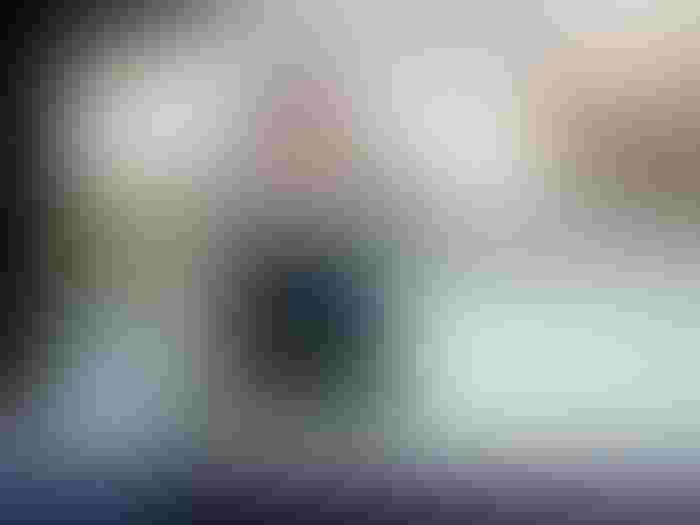 And Roblox, arguably the internet's best example of a metaverse platform, is not safe from users leaving either. The gaming platform boasts more than 58 million daily users but Kunze believes it will lose its audience of largely children as they grow up.
"I happen to think that is a good thing, because I don't think that any of us want the metaverse as foretold in science fiction, or as it felt in 2020 - a dystopian alternate reality that we are forced to live in by necessity when our current reality has become too difficult for us to bear," Kunze said.
So as the metaverse staggers, generative AI rises. But, as Kunze notes, the industry has been here before. Back in 2016, both Microsoft and Meta executives touted chatbots as the next big thing in tech, only for disasters to occur such as Microsoft's racist Tay AI chatbot.
But she said this latest chatbot iteration has key differences - better technology combined with a "clear consumer mandate" to use generative AI for uses including art and content creation, coding and homework.
Chatbots have another advantage as well over the metaverse. "I can guarantee you that after building one of the largest chatbot development and hosting platforms in the world, and processing over 100 billion interactions between bots and humans, (we know that) sometimes people just want someone or something to talk to."
Tips for building chatbots
Kunze co-leads a company that has made chatbots for businesses, including Jameson Irish Whiskey, among others. Its flagship avatar, Kuki, is one of the most popular English-language social chatbots and has exchanged over one billion messages with an estimated 25 million humans on the web.
Kunze admitted that her team does not use generative AI in production without human intervention and stressed the importance of having humans in the loop. "We need (humans) to supervise these models and reinforce good behavior," she said.
"For lower-stakes use cases like writing copy, being accurate and on brand is important, but the risk incurred is far less severe than in other scenarios like medical, legal, mental health or health care advice."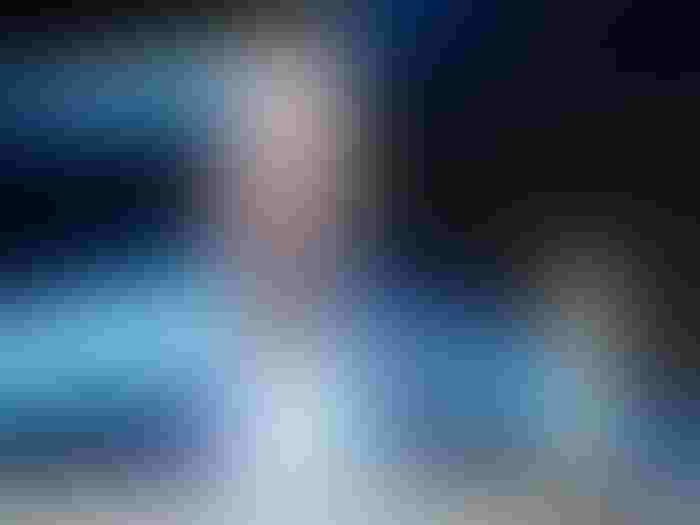 With businesses scrambling to adopt generative conversational solutions following the success of ChatGPT, Kunze said that such systems will arise, but they will not be incorporated into everything.
She also said that large language models, in their current form, should only be used internally. "Do not unleash your own version of ChatGPT in the wild. It will not be worth the significant investment when you are forced to recall it for inaccuracy."
"But do start experimenting with your own training data to fine-tune open source models that you can own internally because your data is your differentiator."
Another piece of advice for enterprises wanting to adopt AI chatbots was to be prepared for the cost of the computing needed to build and deploy such systems.
For those looking to automate customer service agents, a popular use case for generative AI tools, Kunze stressed that businesses should only do it if it enables their agents to work faster.
"Use (AI) to help customer service agents adjust at home or summarize lengthy customer stories about everything that went wrong and suggest replies that they can edit at their discretion."
Avoiding the 'uncanny valley'
However, when it comes to design, AI chatbots should not be too photorealistic because the more closely your avatar resembles human beings, the higher the customers' expectations.
Another issue that could arise: "I cannot tell you how many times we have been called, as a vendor, to handle off-topic chitchat after somebody put an attractive female face in front of the customer service chatbot."
An industry that has gotten virtual avatars and chatbots right is fashion, she said. Kuki was involved in virtual fashion shows put on by brands such as H&M.
Kunze predicted that as the tech improves, an "explosion of chatbots" will emerge in other industries. While text interfaces like ChatGPT will remain the dominant way people interact with AI, human-like AI is "inevitable and imminent once we pass the uncanny valley" − where the AI looks odd because it just misses the mark of resembling humans.
Keep up with the ever-evolving AI landscape
Unlock exclusive AI content by subscribing to our newsletter.
You May Also Like
---