AI For Sustainability Needs To Happen - Right Now
AI For Sustainability Needs To Happen - Right Now
AI For Sustainability Needs To Happen - Right Now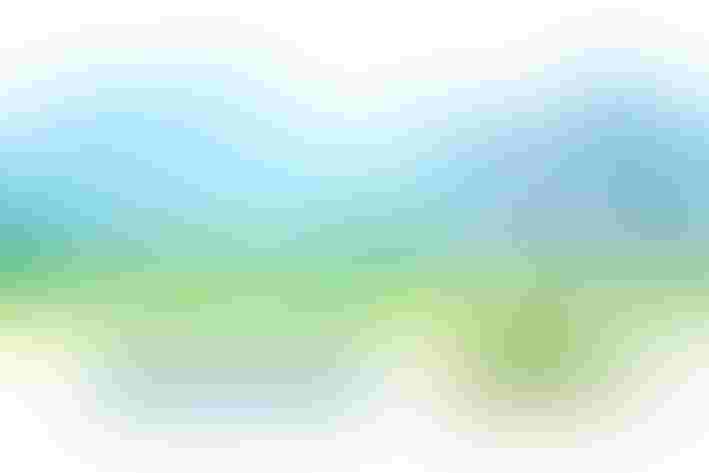 by Ciarán Daly
LONDON—From school strikes to barricades, David Attenborough to the Bank of England, the climate crisis is back on the agenda in a big way. There is widespread pressure, particularly on the UK government and the London financial sector, to take radical and immediate action to address issues as far-reaching as global temperature rises and mass species extinction, crippling levels of air pollution and the destruction of green space.
This week, for example, the Environment Secretary Michael Gove was forced into admitting there is a need for urgent action after meeting Extinction Rebellion activists – but fell short of declaring a 'climate
emergency', something the opposition plan to force an emergency vote over in
Parliament this week.
As this movement grows, so too does the pressure on industry to act. While many of the proposed technological solutions—such as 'carbon capture technologies' (we already have some, and they're called trees)—are largely theoretical, that doesn't mean there's no role for technology in mitigating the crisis.
Enabling a sustainable future
A new
report co-authored by PwC and Microsoft, entitled 'How

AI can enable a sustainable future', argues that artificial intelligence
technologies are among those that can enable real and effective change. Its claims
are nothing short of bold; using AI for environmental applications in just four
key industry sectors could contribute up to $5.2tr USD to the global economy in
2030, reduce worldwide emissions by 4% in 2030, and create 38.2 million net new
jobs.
These may
sound far-fetched, but report co-author and Assistant Director for PwC UK, Ben
Combes, is confident that the findings at the very least point to a potentially
significant role for AI technologies in the ecological crisis.
"The key
takeaway is that this extremely powerful tool has been used in various ways
across different sectors, and it can be used to help our environment," says
Combes. It's an unseasonably warm April, and as we speak, the smog is rolling
past the towers of the financial district behind him through the windows of PwC's
Tower Bridge offices.
"This is
very much a first step and a preliminary analysis, but we hope it shows a way
forward so that people may develop further estimates of what we're doing. The
environment, our biodiversity, and the climate are some of the most complex
systems we have out there. If we can use AI to monitor and manage these complex
systems in a way that is transparent for people across society—within companies,
civil society, and governments—I think we could start to bring a much quicker
and more positive outcome."
Building a wellspring of sustainable AI use cases
Bold claims
about the potential of AI have proliferated for the last few years, and those
that claim it can save the world or fix our problems do very little to advocate
for the reality of this technology as it stands today. What is particularly
interesting about the PwC study is that it shows some clear areas of
implementation that these four industries can approach.
"We've got
a database of over 150 AI applications across sectors, so we have specific use
cases where we know what AI is doing and the types of benefits being reported
by both companies themselves and the surrounding academic literature," Combes
explains. "These give us a feel for the scale of the productivity improvements
and resource savings these AI applications are driving. That's why we're confident
in the findings as we're already seeing these things in the market, so we would
expect them to grow and expand across territories over the next 11 years."
Machine
vision and image analytics offer a great example of this. Today, firms are
already applying AI to satellite imagery to gain a real-time picture of what is
happening in forests and, crucially, monitor trends such as deforestation or
species conservation.
"Image
analytics for satellites to monitor forests, for example, is going to be much
better for an NGO than having people on the ground all the time," Combes says. "You
can supplement data from those people on the ground in a much more precise and
targeted way, rather than having someone wander around the forest wondering
whether loggers are going to show up in the next month. AI and some of these
other tools can accelerate environmental initiatives and they should certainly
be part of the toolkit because they provide more expansive and efficient
coverage."
Time for action
While there are fascinating and potentially transformative case studies for AI and the green economy, time is short. Urgency has become the word of the day, with the scientific community and environmental activists alike calling on governments to take immediate action. What is unclear is whether these piecemeal use cases can really add up to genuine change—and if industry action alone is what it will take. There's consensus around a role for government, but fears that these initiatives are too slow-moving could hamper any concerted efforts towards change.
"If you have really deep emission reductions required in quite a rapid timescale over the next 10 to 15 years, you probably need solutions that can be rapid to respond to those. That's where AI, blockchain, and some of the other emerging technologies might give us an edge over some of the traditional market policy solutions that we've had in the past," argues Combes.
The next 12 months, Combes explains, will therefore be absolutely critical—not only for determining the future of AI, but the future of our planet. Every stakeholder will need to do something - whether that's targeted policies from government, responsible AI initiatives, or helping to support R&D, innovation, and commercial scalability.
"This needs to be targeted to where there's a market failure, and we need to ensure that there's that balance between letting firms get on with it and ensuring they're getting on with it in the right way," Combes argues. "This is clearly not the final answer to the question, but an opening gambit to say: actually, we think AI can be used for environmental applications. But we've got to get the supporting and enabling environment right to achieve that. If we do, we might hopefully see an acceleration in the types of transitions we're trying to make and the conservation we're trying to achieve in the next 10 years."
Get the full list of insights via PwC's report - 'How AI Can Enable A Sustainable Future'
Based in London, Ciarán Daly is the Editor-in-Chief of AIBusiness.com, covering the critical issues, debates, and real-world use cases surrounding artificial intelligence – for executives, technologists, and enthusiasts alike. Reach him via email here.
Keep up with the ever-evolving AI landscape
Unlock exclusive AI content by subscribing to our newsletter!!
You May Also Like
---