AI Regulations Snapshot: Updates in Key Jurisdictions
AI Regulations Snapshot: Updates in Key Jurisdictions
Pending legislation of AI models in key jurisdictions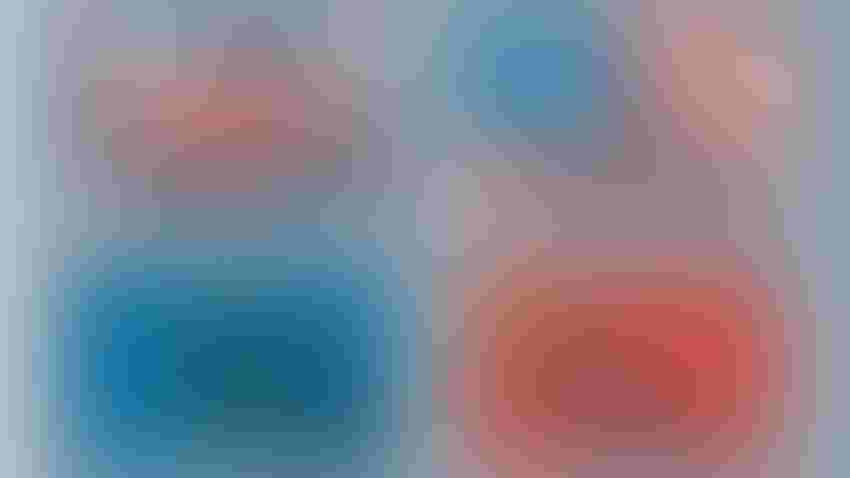 At a Glance
AI Business provides a summary of the latest developments in AI regulations.
The EU
What's going on?
The EU AI Act is awaiting passage.
What does it do?
Classes all AI systems based on their 'trustworthiness' – how likely they are to impact a citizen's rights.
Should a system fall under the 'high risk' category, it would be subject to strict obligations, including forced implementation of risk management oversights.
What's new?
A vote on the bill in the European Parliament is expected to be delayed as MEPs can't agree on some of its basic principles. A vote was expected to take place in early June but this is now unlikely to happen.
The bill did recently pass through key European Parliament committees, paving the way to a potential consensus.
Senior officials met with Google CEO Sundar Pichai and have agreed to develop a set of rules governing the AI. The rules would be voluntary and are designed to be enforced ahead of the AI Act.
New amendments to foundation models seemed too cumbersome for OpenAI it threatened to exit Europe. The company has since recanted and said it would work with the EU. Legislation that caused OpenAI CEO Sam Altman to say the EU was "over-regulating": New proposal for "additional transparency requirements" such as forcing model outputs to state it was generated by AI.
Key reading
The European Union's Artificial Intelligence Act explained - World Economic Forum
The EU and U.S. diverge on AI regulation: A transatlantic comparison and steps to alignment - Brookings
You're fired: the new EU law that threatens to hinder automating recruitment - AI Business
The U.S.
What's going on?
A White House plan, proposed legislation and high-level meetings with AI leaders
What's new?
A proposal from Senate Majority Leader Chuck Schumer to introduce rules forcing companies to have prospective AI tools audited by a team of independent experts.
The National Telecommunications and Information Administration (NTIA), which advises Biden on tech, is seeking public comment.
Vice President Kamala Harris has been tasked with overseeing AI governance – she recently met with the CEOs of Alphabet, OpenAI, Microsoft and Anthropic to recommend letting the public vet their AI foundation models.
There's also technical guidance being published by agencies, the most notable of which is from the Equal Employment Opportunity Commission covering the use of automated systems and their impact on worker's civil rights.
Stay updated. Subscribe to the AI Business newsletter
Key reading
National AI R&D Strategic Plan - The White House Office of Science and Technology Policy
Strengthening and Democratizing the U.S. Artificial Intelligence Innovation Ecosystem - National Artificial Intelligence Research Resource Task Force roadmap
OpenAI CEO's Proposals for AI Regulation - AI Business
The U.K.
What's going on?
A white paper for regulators and some high-level meetings
What's new?
The U.K. government published its thinking on AI governance recently, opting for a 'light touch' approach. It's up to individual regulators to come up with rules on AI for their specific sectors. A government-published white paper set forth guidelines for any rules that regulators seek to enforce.
Prime Minister Rishi Sunak met with CEOs from OpenAI, Anthropic and Google Deepmind. They agreed to work with the Sunak administration to ensure the country's AI approach "responds to the speed of innovations in this technology both in the U.K. and around the globe."
The trio of CEOs has also pledged support to the government's Foundation Model Taskforce, a £100 million ($125 million) endeavor tasked with spending on model infrastructure and public service procurement.
The Online Safety Bill is nearing completion. This 250-page legislation has been through eight secretaries of state and five prime ministers during its drafting. The Online Safety Bill recently added an amendment to cover AI chatbots like ChatGPT.
Key reading
A pro-innovation approach to AI regulation - U.K. government white paper on AI
Privacy Intrusion and National Security in the Age of AI - The Alan Turing Institute's Centre for Emerging Technology and Security
Unions: UK 'fails to protect' workers from AI-powered decisions - AI Business
China
What's going on?
There are emerging generative AI-specific regulations and tightening of central government control over the AI debate
What's new?
China's data watchdog is drafting specific rules for governing generative AI models. Companies looking to release generative AI offerings would have to go through a security review before they can release the models to the public.
The generative AI rules are expansions of the Chinese rules on deepfakes, published in 2022 as well as the country's 2017 Next Generation Artificial Intelligence Development Plan.
Local authorities are set to clamp down on AI-generated content that subverts state power, incites secession or disrupts social order.
Chinese authorities have already arrested an individual for using ChatGPT to generate "fake news." Access to ChatGPT is banned.
Beijing is also offering support to local businesses attempting to build generative AI tools. Microsoft's AI assistant Xiaoice has been in use since 2014 and has around 600 million users. Baidu, Alibaba, NetEase and JD.com are all attempting to build AI chatbots.
Key reading
Picking the Rose, Leaving the Thorn: Why China's AI Regulations Are Worth Careful Examination - Asia Society
How will China's Generative AI Regulations Shape the Future? - Stanford University
AI, Algorithmic Warfare and the Coming US-China Conflict - AI Business
Keep up with the ever-evolving AI landscape
Unlock exclusive AI content by subscribing to our newsletter!!
You May Also Like
---