AI Summit Austin 2022: AI adoption broadening to business users
AI Summit Austin 2022: AI adoption broadening to business users
Focus should be on explaining AI's value and application to all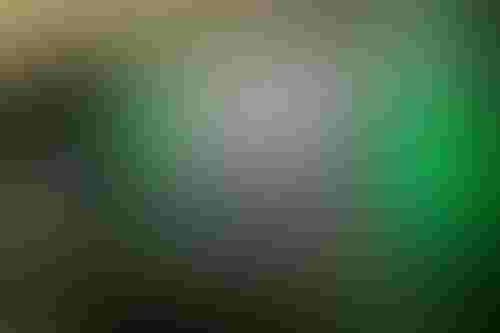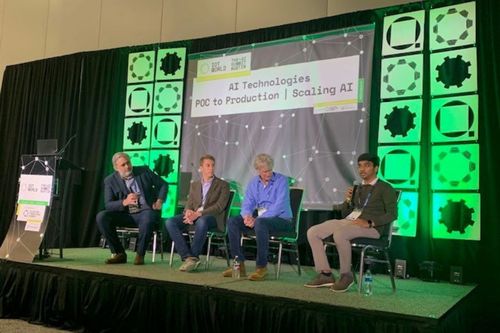 Companies are starting to adopt artificial intelligence to serve all their business environments and the next three years will see a wider variety of use cases across the enterprise, according to experts at Ai Summit Austin.
Sai Kasturi, a data scientist at American Airlines, said that 70% of companies have started using AI in some fashion. "They're starting to understand the importance of AI," he said. 
The next few years will be "very, very important" and the emphasis of the technical teams should be focused on explaining the value and application of the technology to the rest of the company, he added. 
This trend of AI broadening to non-technical parts of a company fuels interest in low- or no-code systems to help businesses interface with these capabilities, Mark Rolston, founder and chief creative officer of argodesign.
And as AI becomes more integrated into business operations, it will change the end user experience. 
"I think we are seeing the … collapsing of the experience stack that has been built up over the last 30 years," Rolston said. "It's collapsing to essentially a quantum experience. … It's dramatically changing what it means to have a computing experience."
For example, today most web pages are essentially static with only the content changing. But one day AI will transform web pages such that each person will be served a personalized experience on the same website. 
At the moment a user goes to a website, the AI will start putting the web page together. "The content will never be the same twice," Rolston said. "Imagine more and more software working that way," he added. "That's a truly a different world of computing that's driven by what I call real AI. … The functionality, the content and the rendering is in that moment."
One promising new field is generative AI, in which AI models take text and turn it into images, video, 3D renderings and the like. Models such as DALL-E, Stable Diffusion, DreamFusion and others are examples.
Rolston said his creative team used generative AI to create a voice-over for a professional video that was "indistinguishable from a professional. It was able to do something that would cost me tens of thousands of dollars to produce. That is crazy."
What's more is "it's a little crazy how fast (the AI) got good," he added.
But one recurring concern that still hasn't found a satisfying solution is protecting privacy. 
"Right now privacy is treated as cascading forgiveness," Rolston said. "The industry is surviving right now on obfuscation and forgiveness. … That trust infrastructure is not really ironed out yet."
Privacy and ethics will become increasingly important in the near future, which will fuel demand for model interpretability as AI regulations expand, Kasturi said. "The next three years are very important for AI."

Keep up with the ever-evolving AI landscape
Unlock exclusive AI content by subscribing to our newsletter!!
You May Also Like
---