AI Summit London 2021: It's time to confront the challenges of scaling AI for real-world business value
AI Summit London 2021: It's time to confront the challenges of scaling AI for real-world business value
Last year at the AI Summit in both London and Silicon Valley, I was upbeat about the number of companies reporting tangible business impact from their investments. I remain optimistic, but the fact remains that there are still hard yards to go for many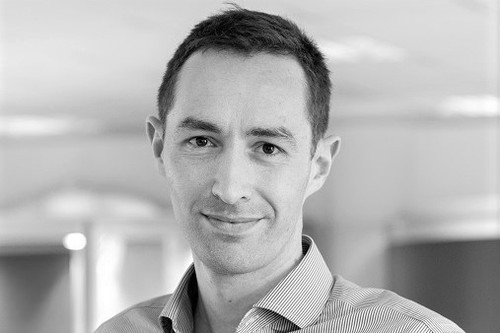 Propelling AI innovation from academic concept to fully-fledged business value is the Holy Grail that remains tantalisingly out of reach for many. As day-one chair of the Digital Transformation Acceleration Headline Stage at this month's AI Summit London 2021, I plan to confront the blaringly obvious reason for this – AI is really hard. I don't claim to have all the answers, but I do promise to discuss and share a framework of ideas to help move your AI from the drawing board to profitability.
But first a word on the event itself – doesn't time fly? This flagship London Tech Week event at ExCel is the fourth AI Summit that I've been honoured to chair, and we've lived through some unexpectedly tumultuous times during this tenure. One thing that hasn't changed is the high calibre of speakers that I'll be introducing this time around. And introducing them, I might add, live and in-person. Indisputably, technology's ability to create virtual events has been something of a miracle in itself, but I'm excited to network and share experiences eyeball to eyeball. Nothing beats it.
This has been a year and more where scientists and technologists have been hailed as saviours, in the sense of vaccines, DNA sequencing, epidemiology modelling and so on. So, for me it's fitting that the speaker line-up features a number of healthcare leaders: Dr Kim Branson, Global Head of AI/ML, GlaxoSmithKline; Claudia Herben, VP Strategic Solutions, EMEA, Johnson & Johnson; and James Weatherall, VP Data Science & AI, R&D at AstraZeneca.
But while COVID had dominated our professional and personal lives, many of the underlying world issues haven't gone away so as the ripples of the pandemic hopefully recede, attention falls full square on pressing imperatives like climate change, transportation, and consumer choice and experience. I'm delighted to say that we will also hear from technology leaders representing all those areas, including Keith Anderson, CEO, ScottishPower, Lauren Sager Weinstein, Chief Data Officer, Transport for London and Kate Platonova, Chief Data & Architecture Officer, HSBC, to name just a few.
The state of play in AI
I plan to open proceedings with my take on the state of the industry. Specifically, where exactly is AI as we move towards the end of 2021. My view? It's clear that the industry remains very focused on trying to scale up AI for commercial payback. Last year at the AI Summit in both London and Silicon Valley, I was upbeat about the number of companies reporting tangible business impact from their investments. I remain optimistic, but the fact remains that there are still hard yards to go for many.
A scan of the marketplace confirms my observations. In O'Reilly's recent report – AI Adoption in the Enterprise 2021 – one thing that came through loud and clear was that scaling AI is difficult. Although respondents of the survey grew significantly, showing more people are using AI than ever before, the percentage reporting "mature" practices hasn't increased over the last year.
This brings me onto another theme I'll be exploring. How do you make those tricky people-based investment decisions? During last year's London and Silicon Valley summits, I observed that when moving AI into profitable production, there is more value to be gained by executing in-house AI development to get to market. Over the past year, I've spent a lot of time talking to clients who are grappling with exactly this. The conversation soon develops towards the next challenge – how and where do you place your innovation bets for your in-house AI development? I've plenty to discuss on that during the event.
Suffice to say that I advocate a spin on the humancentric design model originally from IDEO. It talks about three lenses of innovation: is it desirable, is it feasible and is it viable (although I prefer the term profitable.) I'll talk about how best to consider each of these – looking at the importance of understanding the real depth of technical understanding needed to address feasibility. I'll also explore the new challenges in the whole IT and cloud landscape to understand how to deploy services profitably.
Hot technology trends
Whether or not you're planning to join me on September 22, I'd like to take this opportunity to trail my reveal of the hot technology trends, breakthroughs and points to watch out for. Every year at this time, I sit down with the AI Tech-Watch team here at Cambridge Consultants to review the state of the art in AI. I'll be sharing some of the highlights – including some fascinating advances in humancentric AI.
This has two key streams to it, the first one being the question of how to get AI and humans to work together. Fundamentally, this is about human in the loop or human on the loop when it comes to control. Does the AI have to wait for the human to make a decision or does the AI make a decision with the human simply watching on? Solving such conundrums is the way towards getting humans an AI working together most effectively in any context.
Explainability also has an important role to play in this discussion and often poses us with a choice between two distinct qualities – how well humans understand what the AI is doing, and how well the AI actually does the job in the first place. Currently innovators are struggling with that trade-off, but we have been looking at unlocking a way forward.
The second strand concerns new architectures. As part of this topic, I'll dip into the world of Transformers – in this case the type of neural network algorithm that goes by that name. While most neural network algorithms are able to perform one job, we are observing that the transformer architectures are starting to do lots of different things… something applied to language can be applied to images and on to LiDAR point cloud analysis, for example. This is exciting stuff. Perhaps we won't need a whole toolbox of implements each doing single tasks – which has huge commercial implications, of course.
A third point I'll cover in the talk will explore hardware expansion and highlight the work being done at that level to make AI work on new semiconductors. I'll bring this article to a close now before I give too much away – but I will just mention that I'll be illustrating the hot topics I've been discussing above with research outputs from our own AI laboratories at Cambridge Consultants. So, on to AI Summit London – I hope to see you there, in person of course.
About the author
Tim Ensor, Director of Artificial Intelligence at Cambridge Consultants, part of Capgemini Invent, loves working with executive, engineering and sales and marketing teams to bring new technologies and propositions to new markets. He collaborates with clients across many sectors to help them achieve business impact with world-changing technology innovation. Tim has had a string of commercial leadership roles focused on innovation in fields including telecoms, logistics and energy and working with world-leading AI, robotics and connectivity technology. He's an electronic engineer, Cambridge MBA and optimistic about using technology to make the world better. You can contact him at: [email protected]
Keep up with the ever-evolving AI landscape
Unlock exclusive AI content by subscribing to our newsletter.
You May Also Like
---