ATxSG 2022: Australia's chief scientist on enabling public trust in AI
ATxSG 2022: Australia's chief scientist on enabling public trust in AI
One idea: Give consumers control over their own data.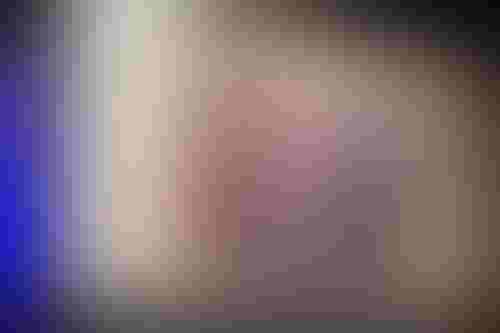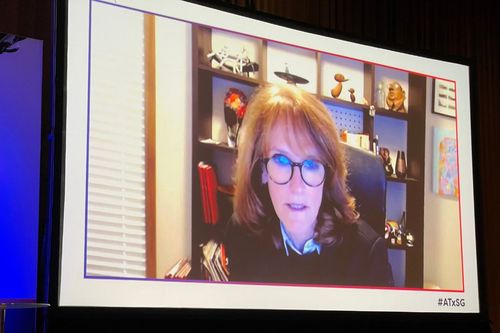 One idea: Give consumers control over their own data
Public trust in AI depends on explainability, data safeguards and cooperation, according to Australia's chief scientist.
Speaking virtually at the ATxSG conference, Cathy Foley stressed the need for understanding how decisions are made by AI and machine learning.
She also emphasized the importance of maintaining the quality of AI algorithms – opining that larger tech firms hold "an extraordinary amount of power" due to the vast sums of data they can obtain.
And another key point of contention Australia's chief scientist warned of was the ability for users to access AI systems remotely via the cloud.
Regulation is going to be needed to create a more even playing field, she said. But should Australia turn to regulation to resolve the above issues, Foley suggested legislation should attempt to balance both protection of the public from harm and not stifling innovation.
Foley said getting it wrong could lead to failure in public trust – pointing to attempts to introduce genetically modified foods as an example. A 2001 regulatory scheme in Australia for GM foods failed to explicitly cover marketing and trade issues so individual states were specifically left with the authority to regulate GM crops for market purposes only.
The building of public trust is "key to enable society's acceptance" of emerging technologies, Foley said. "When we adopt AI and ML we [need to] do it in a way that adopts responsible thinking."
Control of one's data
One way to improve public trust that Foley described was giving consumers control over their own data. Australia's Consumer Data Right (CDR), introduced in 2017, gives consumers improved access and control of their data.
"When we get that right, we'll be in a really good place to maintain that public trust."
"As these technologies open up, we need to be able to deal with the consequences – social media sprung up quickly and we're still dealing with that."
One key enabler Australia's chief scientist called for was international cooperation. She said the need for jurisdictions to align on AI is increasingly topping policy agendas.
And while signing on to documents committing to principles around AI, Foley highlighted the importance of partnerships with other nations and organizations.
Related stories:
ATxSG 2022: Tony Blair on tech and politics
ATxSG 2022: 'Urgent' need for review of gig workers' rights in tech
ATxSG 2022: Cyberattacks 'don't respect borders' warns UK's APAC trade chief
ATxSG 2022: Data analytics approaches and advice
Keep up with the ever-evolving AI landscape
Unlock exclusive AI content by subscribing to our newsletter!!
You May Also Like
---