California enacts first-of-its-kind kids' online privacy law
California enacts first-of-its-kind kids' online privacy law
Law affects businesses with online products, services that appeal to kids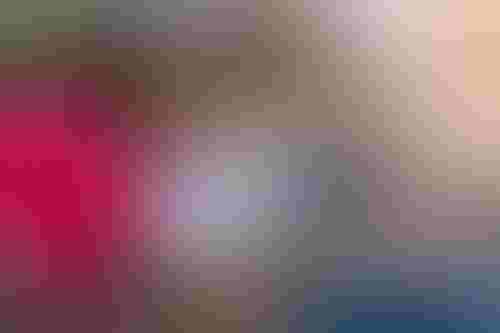 Law affects businesses with online products, services that appeal to kids
California became the first state to enact a children's privacy law that puts restrictions on companies that offer an online product, service or feature that appeals to minors. It will take effect on July 1, 2024.
The California Age-Appropriate Design Code Act bans companies from using a child's personal information, as well as collecting, selling or keeping their geolocations, profiling a child or enticing them to provide personal information. Kids are defined as those under the age of 18.
Companies must make information about their privacy practices, terms of service and community standards easily accessible and upheld. They also must offer tools to help children protect their privacy.
"We're taking aggressive action in California to protect the health and wellbeing of our kids," said Gov. Gavin Newsom, in a statement. His wife, Jennifer Siebel Newsom, added, "As a parent, I am terrified of the effects technology addiction and saturation are having on our children and their mental health."
In addition, the law creates the Children's Data Protection Working Group, which will look into best practices to implement these privacy rules. It is required to report its findings to the California legislature by January 2024.
Related stories:
Bill to hold social media liable for youth addiction dies
New bill to hold social media platforms liable for being addictive to children
Also, companies with an online presence must complete a Data Protection Impact Assessment before offering new online services, products or feature that could be appealing to children. This assessment must spell out the purpose of the online service, product or feature, how it plans to use children's information and risks these could pose to minors.
Violations would incur penalties of up to $2,500 per child for negligence and up to $7,500 per child for intentional transgressions.
The bipartisan legislation (AB 2273) was sponsored mainly by Democratic Assemblypersons: Buffy Wicks, Cottie Petrie-Norris, Benjamin Allen, Josh Newman and Henry I. Stern. One Republican joined them: Jordan Cunningham.
An earlier bill authored by Cunningham, the Social Media Platform Duty to Children Act, has been suspended. This bill (AB 2408) gave state authorities the power to sue social media platforms if they believed these sites could have done more to prevent tech addiction of minors. Penalties would be as high as $250,000 for each intentional violation, plus legal costs.
Keep up with the ever-evolving AI landscape
Unlock exclusive AI content by subscribing to our newsletter!!
You May Also Like
---