Canada: A Pioneer in AI Innovation
Canada: A Pioneer in AI Innovation
Canada: A Pioneer in AI Innovation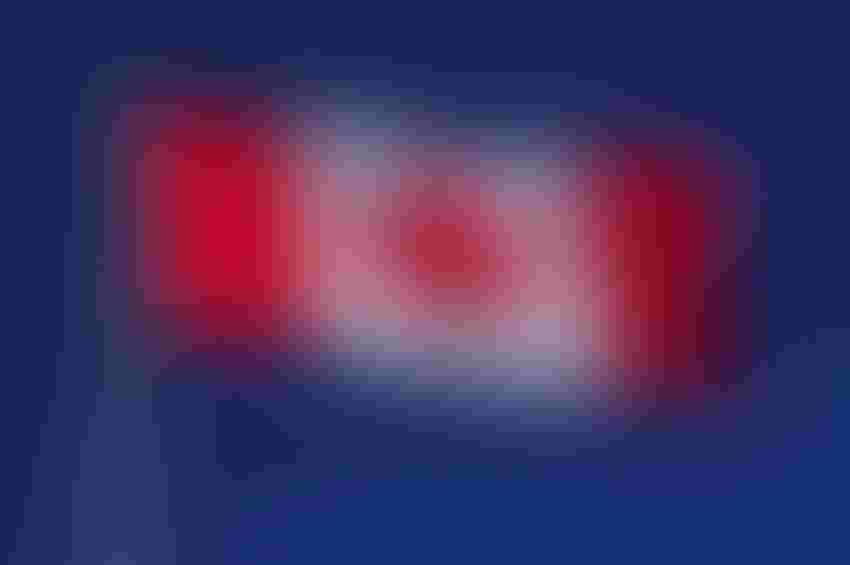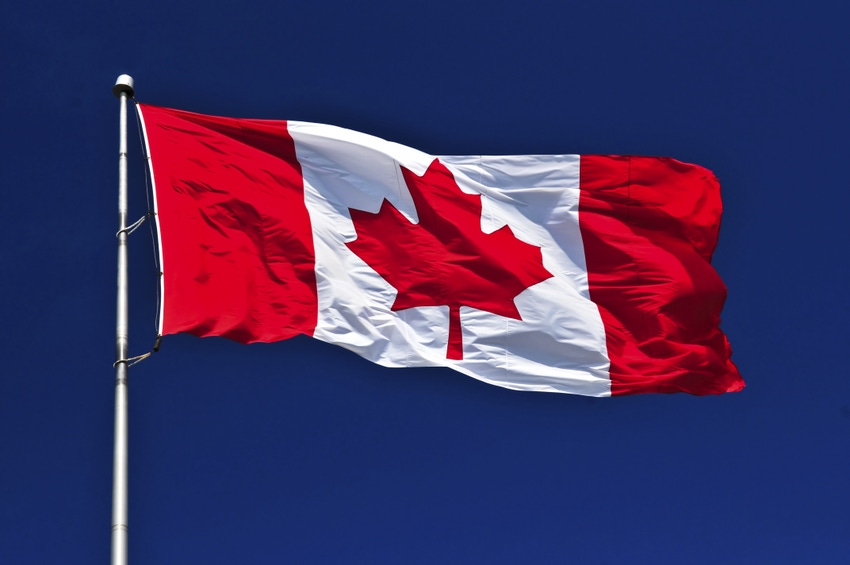 By The Government of Canada
OTTAWA, CANADA - A strong research capacity, thriving start-up scene, significant investment by multinationals, and Canadian government initiatives that encourage innovation have placed Canada at the forefront of artificial intelligence (AI).
Canada has been a research leader in deep and reinforcement learning for over 30 years. Early pioneers Geoffrey Hinton (University of Toronto), Yoshua Bengio (Université de Montréal), and Richard Sutton (University of Alberta) have built Canada's deep research capacity in data analytics, the foundation for AI as we know it today.
In the past five years, as start-up and corporate interest in AI accelerated, this solid academic foundation developed into a thriving commercial ecosystem. Canadian start-ups implementing AI in fields as diverse as fintech, business analytics, life sciences, autonomous vehicles, and cleantech brought cutting-edge advances and  intelligent solutions to some of society's most pressing problems.
One such start-up, Toronto-based Deep Genomics, built a biologically accurate machine learning platform that supports the identification and development of genetic medicines. Founded by Brendan Frey, the company raised a C$16 million equity investment in 2017 and doubled its 20-person team. Its findings have appeared in multiple prestigious publications including Science and Nature.
Another, Finn.ai, developed an award-winning AI-powered virtual banking assistant, which transforms customer engagement. The Vancouver-based start-up raised C$3 million in financing in 2017 and recently partnered with BMO Bank of Montreal to deliver a banking chatbot via Facebook. In the field of e-health, Toronto-based Winterlight Labs developed a novel AI technology that quickly and accurately quantifies speech and language patterns to detect and monitor cognitive and mental illnesses, such as dementia and Alzheimer's.
These three start-ups are among more than 500 AI companies, mostly start-ups, located in vibrant AI clusters across Canada. They are supported by incubators, accelerators, and substantial private investment – a record-breaking C$321 million was invested in Canadian AI companies in 2017. The industry has been further bolstered by government initiatives and financial support both at the federal and provincial levels.
Developing a national AI strategy in Canada
Since 2017 alone, the Government of Canada announced three important government initiatives: the Pan-Canadian Artificial Intelligence Strategy, a C$125-million plan to attract and retain leading AI researchers and strengthen the country's AI centres of excellence in Edmonton, Montreal, and Toronto; the C$950 million Innovation Supercluster Initiative which provides funding for innovative companies that commercialize solutions based on Canada's leadership in the field of AI; and the Global Skills Strategy, a fast-track immigration program designed to bring high-tech talent to Canada.
The results of these private and public investments are proven by the launch of new institutes and research and development labs throughout the country. One prominent facility, the Vector Institute, was launched in Toronto in March 2017, as a partnership between the federal and provincial governments, the University of Toronto, and over thirty corporate sponsors including Google, Nvidia, Uber and Canadian technology leaders Shopify and Thomson Reuters, among many others. The Institute boasts Geoffrey Hinton as its Chief Scientific Advisor. At the announcement of its recent expansion, Dr. Hinton stated that the world's most promising researchers in deep learning and other AI subfields are looking at Canada as a hub with many opportunities to collaborate, advance research and develop applications.
The Montreal Institute for Learning Algorithms (MILA) and the Alberta Machine Intelligence Institute (AMII) are two other excellent examples of the close collaboration between private and public investment.
Canada is open to global business
Multinational companies are seeing great opportunities to expand their research facilities in Canada. For instance, DeepMind, Google's AI research division, opened its first international AI research office in Edmonton in July 2017. Other prolific global companies which have established an AI presence in Canada include Facebook, Samsung, General Motors, IBM, Microsoft, Thomson Reuters, Thales, and Uber. Microsoft, which first developed its Canadian AI presence by acquiring deep learning start-up Maluuba in 2016, recently doubled its research centre in Montreal and appointed AI expert Geoffrey Gordon from Carnegie Mellon University its director.
Canadian financial institutions are also investing in artificial intelligence to stay competitive in the ever-changing financial services industry – most were early sponsors of the Vector Institute. The Royal Bank of Canada (RBC) has research laboratories in Toronto, Edmonton, and Montreal through its Borealis AI institute. Together with the BMO Bank of Montreal, RBC injected C$4 million into the Creative Destruction Lab, an incubator and accelerator that helps Canadian AI start-ups become high-growth companies. Similarly, Scotiabank made a strategic investment in NextAI, a global innovation hub aimed at financing and mentoring emerging AI start-ups.
In January 2018, TD Bank Group acquired one of Toronto's leading AI start-ups, Layer 6 AI. While TD cited Layer 6 AI's best-in-class Canadian research talent as one of the key reasons for the acquisition, the co-founder and co-CEO of the start-up, Jordan Jacobs, currently TD's Chief AI Officer (Business & Strategy), highlighted the company's desire to stay within Canada's innovative AI landscape as one of its main considerations in agreeing to the acquisition.
"Layer 6 was approached by multiple foreign tech companies plus domestic companies aggressively seeking to buy us," Jacobs said. "As co-founders of the Vector Institute for AI and true-believers in the Canadian technology (and particularly AI) ecosystem, when we considered a sale we decided that we wanted our world-leading technology to remain Canadian."
Leading the way in ethical AI
While much of the focus over the past five years has been on innovative research and the commercialization of AI technologies, Canada is also striving for leadership in ethical approaches to AI. One of the Canadian government's Pan-Canadian Artificial Intelligence Strategy's main goals is to develop "global thought leadership on the economic, ethical, policy, and legal implications of advances in artificial intelligence."
To that end, the federal government concluded its first public consultations on the responsible use of AI in government in early 2018, Global Affairs Canada and the Canadian Institute for Advanced Research (CIFAR) led a multi-university collaboration on AI and human rights, and the Canadian CIO Strategy Council began working on national ethical AI standards in April 2018. Canada is actively researching the implications of AI vis-à-vis human rights and has supported resolutions promoting human-centric AI at the G7 in prior years.
In 2018, Canada's G7 presidency presents an opportunity to highlight the role of governments in the responsible development of AI, including fulfilling human rights obligations and ensuring trust and inclusivity in AI applications. The Group of Seven countries have agreed to a common vision for the development of AI, where they "must ensure that the nascent AI industry brings to our societies and our economies the most significant benefits possible in the coming years, while safeguarding privacy rights."
Other private organisations and research institutes are also working on developing standards for the ethical use of AI. The Montreal AI Ethics group established the Montreal Declaration for a Responsible Development of Artificial Intelligence in November 2017. It lists a series of principles to guide the development and use of AI across Canada and the world.
As a pioneer in AI research, a source of innovative AI start-ups, international research labs, great government programs and incentives and as a global thought leader on ethical AI, Canada is poised to remain at the forefront of developments in AI over the coming decades.
To learn more about Canada's AI leadership and programs offered to companies interested in establishing a presence in Canada, visit our booth at the AI Summit in London on June 13-14, 2018.
Keep up with the ever-evolving AI landscape
Unlock exclusive AI content by subscribing to our newsletter!!
You May Also Like
---