Clearview AI to offer 'consent-based' facial recognition after privacy controversy
Clearview AI to offer 'consent-based' facial recognition after privacy controversy
Startup to sell services to companies after sparking concerns from law enforcement use.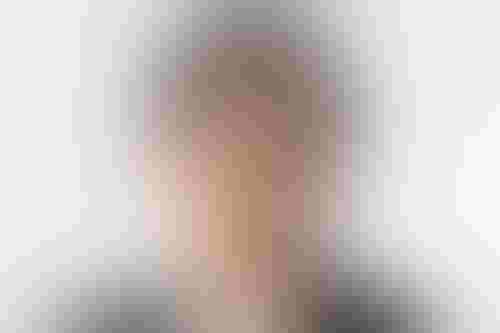 Startup to sell services to companies after sparking concerns from law enforcement use.
Controversial facial recognition startup Clearview AI wants to branch out from working with law enforcement – and create a new business venture to compete with the likes of Amazon and Microsoft in verifying people's identities using facial recognition.
Clearview co-founder and CEO Hoan Ton-That told The Associated Press that the company plans to launch a "consent-based" product that would use its algorithms to verify faces for use cases such as ID checks in banks – but that it wouldn't utilize its dataset of 20 billion-plus images.
This massive dataset is reserved for law enforcement use, Ton-That said. In February, Clearview sparked privacy concerns when it said it wanted to gather enough data within a year to make "almost everyone in the world identifiable."
However, in this new venture, deploying its algorithms for things such as ID checks would be the "least controversial use case" of facial recognition, he said.
Clearview's technology gathers data from publicly available sources, such as social media sites. The company previously dubbed itself the "Google search for faces."
Its services were offered to law enforcement agencies on a free trial basis, which was later discontinued. The company's tech has brought scrutiny from governments across the world over issues relating to privacy.
Under fire
Previously, the Clearview CEO said companies including Airbnb, Lyft and Uber have "expressed interest" in using its facial recognition tech "for the purposes of consent-based identity verification." All three companies would later state that they have no plans or interest in working with Clearview.
The startup has sought to improve its image of late. In March, it offered the Ukrainian government use of its software to identify casualties and prevent misinformation from fake social media posts.
Despite the gesture, Clearview has accumulated considerable heat over its products. The company is currently being sued by activist groups who claim its technology violates various privacy laws.
The American Civil Liberties Union sued the company last year in Illinois over the state's Biometric Information Privacy Act (BIPA), which requires opt-in consent to obtain someone's faceprint. And immigrant rights groups would file suit in California over violation of several city laws banning government use of facial recognition technology.
Lawmakers and regulators have the company in their crosshairs, too. In the U.K., Clearview was given a provisional $23 million fine by the country's data watchdog for use of images, data scraped from the internet and the use of biometrics for facial recognition. Clearview also drew fire from the Canadian government, as well as Australia's data watchdog.
The startup has denied any wrongdoing.
Keep up with the ever-evolving AI landscape
Unlock exclusive AI content by subscribing to our newsletter!!
You May Also Like
---