Cutting carbon with AI: Emitwise CEO on making sustainability profitable
Cutting carbon with AI: Emitwise CEO on making sustainability profitable
AI and data might bring long-term climate targets that little bit closer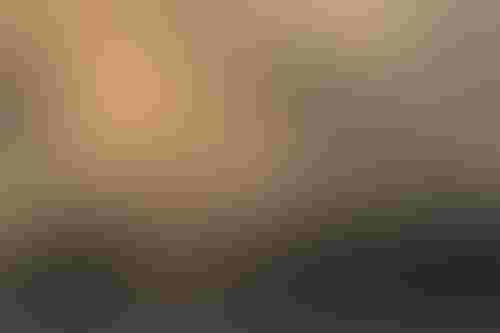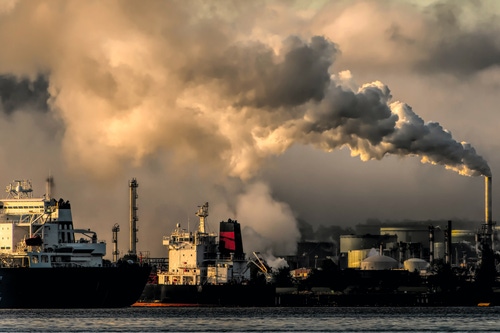 AI and data might bring long-term climate targets that little bit closer
On January 20, on his first day in office, US President Joe Biden signed the country back into the Paris Agreement.
Secretary of State Antony Blinken said that action on climate is "vital in our discussions of national security, migration, international health efforts, and in our economic diplomacy and trade talks."
But while the anti-climate rhetoric of the last four years has been consigned to history, the effects of pumping out more carbon will last for decades to come.
The US is responsible for 13 percent of global emissions, and China recently signaled in a virtual climate summit that it is willing to cooperate with the rival superpower on the climate crisis.
China's own five-year plan for 2021-25 aims to increase its share of renewable energy, and for the country dubbed 'the world's factory' to achieve carbon neutrality by 2060.
President Biden said in April that the US is aiming to cut its greenhouse gas emissions 50 percent to 52 percent below 2005 levels by 2030. A more aggressive target than China's, but one that doesn't go far enough for some.
Groups like Extinction Rebellion argue that zero carbon emissions should be reached by 2025 to avoid catastrophic consequences – an "impossible" target, according to Mauro Cozzi, co-founder, and CEO of Emitwise, a startup that claims its AI platform can estimate greenhouse gases emitted by specific companies and their supply chains.
Cozzi spoke with AI Business about the potential secret weapon in the war against climate change: data, that could aid in getting to those 2050 targets that little bit sooner.
[Listen to key extracts from the interview below]
AI Business · Cutting carbon with AI: Emitwise CEO on making sustainability profitable
The trouble with targets
Cozzi called for pragmatism when it comes to climate targets. He opined that while it was important to aim for net-zero, it was necessary to break down those targets into milestones, and for companies that can be leaders to show the way.
"AI can help push these targets, but it starts with visibility – if you're in sales, you want to be looking at your targets on a daily or weekly basis, not at the end of the year," he said.
Suggesting that the US's climate realignment under Biden has provided "a lot of positive momentum," Cozzi went on to note other positive announcements coming from the UK and EU, as well as a "big jump in momentum" around the upcoming COP26 conference.
But tackling those tricky targets, he warned, is not going to be possible without the human buy-in at the organizational or individual level. In fact, the biggest barrier Cozzi identified for companies in terms of reducing their carbon footprint is simply getting started.
"That traditionally has been the case, because you either have to go to expensive consultancies, or build large internal teams to figure out how to do your own carbon management.
"Frankly, that's why we're here – to extract that complexity and to automate everything that comes in the way of figuring out what data you need to collect, how to crunch the numbers, and where to focus in terms of cutting carbon."
"Whatever solution you use, I don't really care – what matters is you go out and figure out how to get started," he added.
Doing well while doing good
Emitwise recently doubled its capital, following a $3.2 million seed funding round. ArcTern Ventures led that round, with Peter Harrison, CEO of Schroders, personally investing, alongside Magnus Rausing, and Saltwater – the investment firm established by Uber co-founder Ryan Graves.
Cozzi suggested the investment "is a signal of how hot the market is."
"As a lifelong climate activist, it's very exciting, to see investors and customers putting their money and time where their mouth is when it comes to climate action," he said.
When asked about how selective his team is when it comes to partnering with investors, Cozzi said Emitwise wants to work with people that align with the startup's values, but that will also bring value.
"Only investors that care about us cutting carbon and making money at the same time will invest in us. That is beneficial, because it filters out anybody who doesn't fall within that realm."
He noted that Emitwise would not work with investors who are looking to 'greenwash,' nor those who work exclusively in 'cleantech.'
"Our mandate is to simply help companies make money out of being sustainable. Any investors that can help us drive that mission will do it. We take a more pragmatic, center-of-field approach," he said.
Making friends
Emitwise is not the only startup working on the climate problem. Just a few weeks ago, Cervest, the company developing an AI-powered Climate Intelligence (CI) platform, concluded a $30 million Series A funding round.
Cozzi stressed the importance of partnering with firms in this space. "I always say anyone working on anything climate is a friend of mine," he joked.
Emitwise has already partnered with Mondra, the data-driven food sustainability firm, as well as several large professional services firms.
"It's such a diverse market, and not one single solution can cover everything today," he said, adding, "really, our competitor is any type of organization that does not want to cut carbon. Those are the folks looking to take budgets away from climate action, and from making sustainability profitable."
Keep up with the ever-evolving AI landscape
Unlock exclusive AI content by subscribing to our newsletter!!
You May Also Like
---