England's exam regulator pauses study into AI-based marking
England's exam regulator pauses study into AI-based marking
As the country is engulfed in an educational crisis caused by an algorithm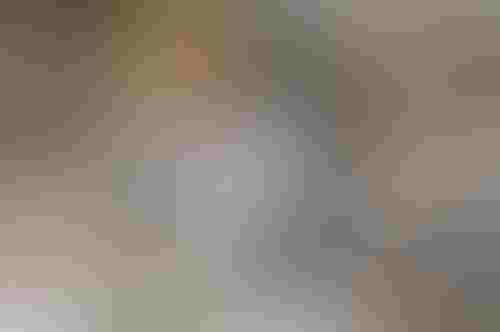 As the country is engulfed in an educational crisis caused by an algorithm
The Office of Qualifications and Examinations Regulation is pausing its study into whether it should use artificial intelligence to help mark student exams.
The abrupt change of plans comes as Ofqual faces intense criticism for rolling out a flawed system that assessed students' school leaving qualification, A-Levels, in 2020.
The program, which downgraded around 40 percent of students, used statistical methods to standardize results, rather than AI.
That's not how you spell Awful
"I think what Ofqual needs now is a period of long reflection and internal examination rather than an AI revolution," Conservative chairman of the education select committee Robert Halfon told The Times of London.
"This project should be dropped for the foreseeable future."
Back in January, the regulator asked schools to send some 3,000 English language essays from secondary education qualifications GCSEs. "At Ofqual, we want to understand whether there might be a role for AI in marking," director of research and analysis Beth Black wrote at the time.
"We are particularly interested in whether using AI as a second marker or as a way of monitoring marking might help improve marking. Can AI be more effective in identifying inconsistent markers? Furthermore, can AI be more effective in spotting an erroneous mark from an otherwise good and consistent marker?
"Because marking can be a very demanding task, it is to some extent inevitable that there are occasionally mistakes (and underlines the importance of the post-results reviews and appeals system)."
She added: "Any future use of AI is likely to take some time and a lot of testing.  We are not going to suddenly see AI being used at scale in marking high profile qualifications overnight."
But while AI-based marking has yet to be rolled out, algorithmic marking has become incredibly relevant overnight. With Covid-19 wreaking havoc on teaching schedules and exam capabilities, England turned to Ofqual to create a standardization algorithm that assigned grades to students.
The result was utter chaos. Around 280,000 A-level results were downgraded from provisional grades, with many students unable to attend universities that had given them conditional offers.
With the system aggregating statistical data on schools to assign grades, it benefited richer areas and better-funded schools, hitting the poorest hardest.
The ensuing scandal - which has seen calls for Education Secretary Gavin Williamson to be fired, and students taking to the street to chant "f**k the algorithm" - ultimately forced the government to reverse its course. Teachers are now set to have a deeper role in grading students.
For many, it will be too late. In the time between the algorithmic award and the u-turn, many universities have already given out all their places to students who were not penalized by statistical analysis.
Some may have to wait another year, or take a different course. They may welcome the news, then, that what they do in the next few years will not be graded by an AI system.
Keep up with the ever-evolving AI landscape
Unlock exclusive AI content by subscribing to our newsletter!!
You May Also Like
---