European Parliament votes in favor of legal ethics and liability framework for AI
European Parliament votes in favor of legal ethics and liability framework for AI
MEPs want to strike a balance between driving innovation and protecting the rights of citizens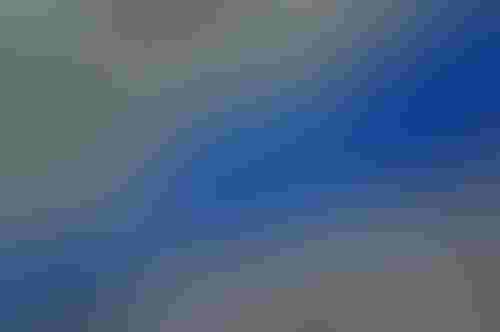 MEPs want to strike a balance between driving innovation and protecting the rights of citizens
Members of the European Parliament have voted in favor of proposals designed to regulate AI in terms of ethics, liability and intellectual property rights.
The proposals, first introduced at the beginning of October, could form the core of the European Commission's bid to find an EU-wide consensus on developing a 'human-centric' approach to AI.
The first proposal urges the EU Commission to present a new legal framework outlining the ethical principles and legal obligations involved in developing and deploying AI technologies.
According to MEP Iban García del Blanco, future laws should be made in accordance with several guiding principles, including a human-centric and human-made approach to AI; safety, transparency and accountability; safeguards against bias and discrimination; a right to redress; social and environmental responsibility; and respect for privacy and data protection. It was adopted with 559 votes in favor, 44 against, and 88 abstentions.
The second proposal, driven by MEP Axel Voss, calls for a future-oriented civil liability framework, making those operating high-risk AI strictly liable for any resulting damage. A clear legal framework, Voss said, would stimulate innovation by providing businesses with legal certainty whilst protecting citizens and promoting their trust in AI technologies. This initiative was adopted with 626 votes in favor, 25 against, and 40 abstentions.
Finally, the third proposal draws on a report by MEP Stéphane Séjourné, which argues that the EU's global leadership in AI requires an effective intellectual property rights system and safeguards for the patent system. As Séjourné noted, this should not come at the expense of developers' interests or the union's ethical principles. The proposal was adopted with 612 votes in favor, 66 against, and 12 abstentions.
Paving the way for an ethical framework
If integrated into the European Commission's legislative proposal – expected early next year – these recommendations will make the EU one of the first regions to create a structured framework on these more complicated areas of AI governance.
"Technology means power, and in the case of artificial intelligence it conveys a lot of risks. But also a lot of possibilities and a lot of chances to improve," said García del Blanco during the voting session. "This is our challenge as regulators, and will be the challenge for regulators at a national level. So I think if we win, we make things properly. If we put the human being at the center, we'll be able to improve [AI technology]."
The vote comes hot on the heels of the latest Government AI Readiness Index, which for the first time this year included a sub-index examining countries' responsible use of the technology. Overall, the report indicated that those leading the adoption were often lagging behind when it came to deploying AI ethically and responsibly.
Europe paints a mixed picture in this respect, with Nordic-Baltic countries such as Finland and Estonia performing well in terms of responsible use, and others, such as France and Germany, trailing behind even developing countries like Senegal and Uruguay.
Enshrining the latest European Parliament proposals in law could help redress the balance between readiness and responsibility in countries throughout the EU, helping it on its way to becoming a global leader in AI.
Keep up with the ever-evolving AI landscape
Unlock exclusive AI content by subscribing to our newsletter!!
You May Also Like
---