Fake AI-generated profiles solicit sales from unsuspecting customers on LinkedIn
Fake AI-generated profiles solicit sales from unsuspecting customers on LinkedIn
Stanford researchers find around 1,000 fake profiles using AI-generated images.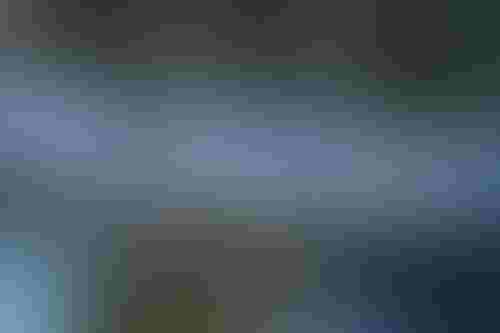 Stanford researchers find around 1,000 fake profiles using AI-generated images
AI-generated faces reportedly are being used by marketers to solicit sales from potential customers via LinkedIn.
An investigation by National Public Radio (NPR) revealed that big and small companies have been using fake profiles as a way to expand their sales reach. Anyone who responds will be connected to a real salesperson. Companies contacted by NPR said they hired outside marketers to help with sales but had not authorized use of fake digital profiles.
The probe was based on the discovery by Stanford Internet Observatory researchers who found more than 1,000 LinkedIn profiles using potentially AI-generated faces.
Renée DiResta, one of the minds behind the discovery and a researcher with experience studying disinformation, gained inspiration for the investigation following a pitch from a suspected fake profile.
One 'Keenan Ramsey' claiming to be from cloud provider RingCentral private-messaged DiResta with a sales pitch. Upon inspection, she found that 'Ramsey' was not real.
"The face jumped out at me as being fake," she told NPR, adding that 'Ramsey's' headshot seemed off with bits of her hair disappearing and then reappearing and her eyes aligned in the middle of the image.
DiResta and colleague Josh Goldstein researched the issue and found plenty of fakes in a matter of weeks. "And when we searched for these personas on the internet, we didn't find any evidence of them in other places, which is rare," said Goldstein.
The profiles would often list a handful of prior work experiences which would include some big-name brands such as Salesforce or Amazon. Upon reaching out to the brands, NPR found no records of any employees to have worked at the companies − with the same result arising when contacting associated schools and colleges.
Such profiles go against LinkedIn's professional community policies, which bars fake profiles or entities on its platform – including using "any other image that is not your likeness." The professional social media site said it had removed around 15 million fake accounts in 2021, according to its most recent transparency report.
"Our policies make it clear that every LinkedIn profile must represent a real person," a spokesperson from LinkedIn told AI Business.
"We are constantly updating our technical defenses to better identify fake profiles and remove them from our community, as we have in this case. At the end of the day it's all about making sure our members can connect with real people, and we're focused on ensuring they have a safe environment to do just that."
RingCentral told AI Business that "some of the fake profiles NPR uncovered were generated by one of our third-party lead generation vendors. We do not believe this is an acceptable practice and is counter to our commitment to our customers. We are taking specific steps to update our approach to lead generation and to educate our people on what is and is not acceptable."
Keep up with the ever-evolving AI landscape
Unlock exclusive AI content by subscribing to our newsletter!!
You May Also Like
---