Five companies making humans and AI collaborate
Five companies making humans and AI collaborate
Five companies making humans and AI collaborate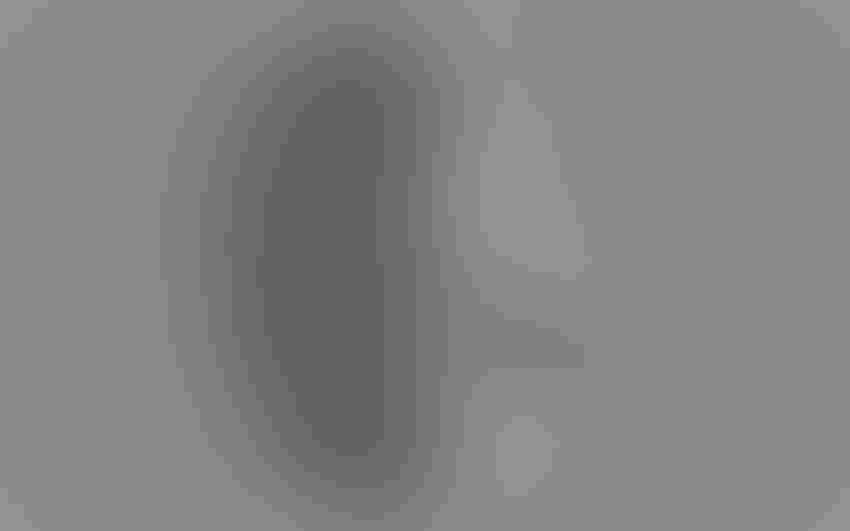 26 November 2019
As society becomes au fait with AI, more and more workers are overcoming the fear that the technology will 'steal their jobs'. According to the Future of Jobs 2018 report by the World Economic Forum, by 2022 a new human-machine frontier is expected to create 133 million new roles, while also causing 75 million jobs to be displaced. Professionals are starting to realize that AI could aid them in their careers, freeing them of mundane admin to focus on more complex tasks that require human rationale and creativity. 
In the future, businesses will increasingly use AI to progress from 'basic automation' - which involves machines following pre-programmed rules to perform and repeat predictable tasks - to 'advanced automation'. Advanced automation will enable machines to simulate what humans say, think, and do, including the ability to learn and improve with experience. However, this needn't be deemed a threat to workers.
The transformative potential of AI is realized when humans and advanced automation work in tandem - augmenting human capabilities, rather than replacing them. AI technology is often capable of beginning a process but requires human participation to verify the accuracy or provide further context ahead of completing the task.
Here are five tech vendors from different sectors, each with a novel approach to AI, successfully integrating human talents with technology to enable companies, communities and individuals to reap the benefits.
An AI-powered confidence coach
Sales CRM platform, Pipedrive
A common characteristic of a salesperson at the start of their career is a lack of confidence in their ability to sell. From delivering a pitch to dealing with the inevitable rejection from prospects, becoming a sales pro requires a conviction in your delivery and the resilience to bounce back quickly. Within the sales industry, while AI and automation represent powerful solutions capable of minimizing the laborious aspect of the sales process, they also provides a unique solution in the pastoral support of a 'confidence coach'. 
Pipedrive's customizable user interface enables salespeople to view their pipeline and their performance dashboard to understand their strengths and better their personal processes and skills; the technology supports and directs the user to repeat their most successful processes, prioritize the right tasks, and never miss an opportunity, making sales all but inevitable. 
This approach tips the idea of technology 'out to get us' in the workplace on its head - with AI taking on a novel role to assist in a psychological, almost human manner to positively impact the worker's ability to do their job well. 
AI-powered drug discovery for rare diseases
Rare disease analysis platform, Healx 
The AI-powered and patient-inspired technology company, Healx, is revolutionizing the traditional drug discovery model. There are 400 million people in the world with rare diseases, and only 5 percent of these 7,000 rare diseases have a viable treatment. The company's mission is to advance 100 rare disease treatments towards the clinic by 2025. 
Their model combines the best of AI technology with the best of human intelligence and experience, both from highly-regarded drug hunters and, most uniquely, the families impacted by these rare diseases. The result of this rich combination of data? Healx has developed the world's most comprehensive AI-based drug discovery platform for rare diseases; they've named it Healnet. 
At the core of this platform is a rare disease knowledge graph built using scientific literature, published data, proprietary data, and most importantly, one of the largest collections of insights from rare disease patient groups, capitalizing on this previously untapped expertise. Healnet then uses a suite of cutting-edge AI algorithms to query this graph and derive new knowledge from existing biomedical evidence to predict new possible drug-disease relationships.
Unlike conventional drug discovery methods, their data-driven approach is hypothesis-free, empowering pharmacologists to explore potential treatments they likely wouldn't consider otherwise. The team of rare disease experts, pharmacologists, and clinicians review the predictions suggested from Healnet. If the treatments show promise in preclinical experiments, they move towards clinical trials; doing so faster, more cost-effectively and with a greater chance of success than conventional drug discovery methods.
Helping AI and humans work better together
Data analytics platform for everyone, Alteryx
Alteryx provides an end-to-end, self-service data science and analytics platform that fuels remarkable business and social outcomes. With a key focus of improving business through data science, it enables every data worker, regardless of technical acumen, to quickly and easily transform information into actionable insights.
Advances in analytics, algorithms, and machine learning have helped make AI a practical reality. Even so, it's still far from taking over. AI-based solutions are heavily dependent on machine learning developments and human cooperation. Ideally, data analytics using AI would create models from raw data that would work perfectly every time. But in most successful AI deployments, humans are still integral to implementing machine learning and deep learning algorithms to improve accuracy; this is sometimes called "human-in-the-loop" computing.
Buying analytics products is not 'having a data strategy', the way buying a fast car doesn't make you an F1 driver. Analytics needs humans who have an understanding of how the models work to establish which information is useful. Big data needs context and emotional interpretation, and when it's applied to scenarios such as who to give life-saving treatment to, humans add value.
This is the crux of amplified human analytics - how we use the emotional logic of humans to boost the interpretation and efficacy of machines. In essence, Alteryx's data platform, combined with human intelligence, aims to create this best-of-both-worlds harmony.
AI-powered human intelligence
Neural network as-a-service, Starmind 
Founded by neuroscientists, Starmind has created an 'internet of brains' that helps enterprises unlock knowledge, helping supercharge organizational productivity. Its patented AI tech allows organizations and end-users to tap into rich, human knowledge that can't be found in traditional document information. When posed a question, Starmind can identify and connect a user with the expert best placed to answer it, anywhere in the world, with a claimed 95 percent success rate of resolving the problem. Business leaders can see where knowledge gaps lie, to help inform resourcing, training and skill development to create high performing, cross-functional teams.
To date, Starmind has made more than 700 million knowledge connections worldwide at organizations such as Accenture, Telefónica and MunichRe, yielding over $1.4bn in productivity for its customers. Starmind has raised a total of $25m in funding and is backed by Digital + Partners.
AI is the most innovative aspect of the big data explosion
AI-powered guidance to optimize data-driven applications, Unravel Data
Big data pipelines are a complex technology ecosystem. Organizations spend a lot of money and time fixing them when they fail - and attempting to optimize them to gain maximum value when they are in daily operation.
Unravel both monitors the big data pipeline and shows how to make it work better and in-line with business KPIs, through the use of its AI engine.
Without AI managing complex decision-making at speed, organizations can't rapidly serve customers or scale. Big data applications rely on such a complex network of solutions acting in concert that the usual state is suboptimal, and requires constant investigation. When investigations are instant and remediation simple, DevOps or AIOps teams can add value through re-imagining the processes to delight their customers. They can be the miracle workers of this innovative space, not merely serving the daily operation, but constantly building on it.
Keep up with the ever-evolving AI landscape
Unlock exclusive AI content by subscribing to our newsletter.
You May Also Like
---