How is PwC Using AI to Provide Solutions for Their Clients?
How is PwC Using AI to Provide Solutions for Their Clients?
How is PwC Using AI to Provide Solutions for Their Clients?
We recently secured an interview with PwC's Jon Andrews, aiming to understand how they are currently implementing artificial intelligence in their business, and how they plan to do so in the future.
[caption id="attachment_7448" align="alignleft" width="362"]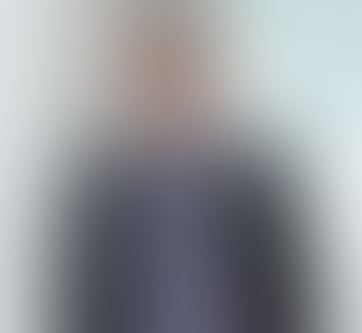 Jon Andrews, PwC UK[/caption]
Jon Andrews is a member of PwC UK's Executive Board with responsibility for Technology and Investments. Before he took up his current role, Jon was the global and UK leader of PwC's People and Organisation Network. His work has covered several industry sectors including financial services, government, pharmaceuticals and high-tech. He's also held positions as the Global Head of Leadership Education and Development of Zurich Financial Services, and he even spent some time working in Kuala Lumpur, where he helped build Accenture's HR consulting and Change Management practice.
With his wealth of knowledge and experience in business, Andrews - who'll keynote at the AI Summit in London (9th and 10th of May) - made for the perfect interviewee to gain an in-depth understanding how AI was used by companies, and to learn how they're going to deploy the new technology in the future.
AI maximising opportunities for clients
We began our conversation with Andrews by asking him to detail how PwC is currently using AI. "There is a wide spectrum of solutions that fall under the banner of AI, ranging all the way from predictive analytics through to cognitive computing and machine learning," he began.
"PwC is actively engaged across all areas, both thinking about how we can maximise the opportunities from this technology internally and for the benefits of our clients. Internally, this includes developing platforms and solutions to be used alongside our people to free them up for more value-added tasks and to provide greater efficiency. With our clients, we are working with them to embed AI into the services we offer and the solutions we provide to solve their business challenges," he finished.
However, we were also wanted to know which industries does Andrews see PwC gaining the most traction in relation to AI. "AI has been utilised by our clients for some time now, starting with predictive analytics in areas such as customer value in telecommunications, utilities and retail," he detailed.
"As the AI market matures, we are seeing varying rates of adoption across the different industry sectors. Digital providers and online retailers have set the pace in AI until now, but financial services, healthcare and automotive companies are increasingly adopting Robot Process Automation (RPA) and AI to drive efficiencies, comply with regulatory requirements and improve their customers' experience," he explained.
Andrews then gave us examples of how AI was currently being used in the financial sector. "For example, AI is helping financial services organisations to provide digital, personal and relevant solutions for their customers' needs and run their operations with an agility that's never been possible before. They can focus their sales and marketing investments, reduce claims costs, provide a better experience for their customers and make more informed risk selection," he highlighted.
"RPA is growing across all industries as a route to take costs out of processes. AI provides the opportunity for organisations to reduce the time it takes to do certain tasks, which in turn reduces costs, and creates a better and more tailored experience for their customers," he finished
The responsible use of AI
Yet, PwC isn't the only company in its field toying with AI, so what sets them apart from their competitors who are also using the new technology? "We believe that the responsible use of AI is critical to ensure its safe adoption. Just because machines can do certain tasks, doesn't mean that it is always the right decision," he started.
"We're working with clients to help them use technology in an intelligent and responsible way to solve their most important problems. What sets us apart is that we can work across both the strategy and execution piece - we start with the client's problem and use our relationships to deliver the right solution. We join the dots across the AI ecosystem, from data and analytics to blockchain. Our deep industry expertise means we can bring both the industry and technology perspective to provide a tailored solution," concluded Andrews.
AI is without doubt one of the key buzzwords of 2017, with many media outlets and companies talking about the new technology. Andrews highlighted this fact during our interview. "This year we expect to see more and more AI initiatives move from the data labs to mainstream business operations. That's when AI's full impact and benefits will start to be felt and business models will be fundamentally changed," he stressed.
Andrews went on to detail how AI was going to change their business moving forward. "I see us increasingly focusing on three areas with our clients. Firstly, helping them to understand the value of AI and consider these opportunities at strategic/executive level. Secondly, supporting them at all stages of their AI journey - from early incubation to large scale development. And thirdly, providing comprehensive assurance services for AI-enabled business functions," offered Andrews.
The complications to adopting AI
There are a lot of companies talking about AI, but actually adopting it successfully to their business strategy is much more complicated than people may realise. "There are a combination of challenges which could hamper both the perception of AI in the market and how business plan to adopt the technology," he began. "Trust will be one of the largest hurdles."
"AI opportunities are being halted by skepticism and a lack of trust in outputs. Many customers are not yet there in terms of having confidence in AI outputs. People are also concerned about the impact on jobs. Our research shows that up to 30% of jobs could be impacted by automation by early 2030s but this will be offset by job gains elsewhere in the economy. Technology developments will also create new jobs. Understanding how technology will impact all aspects of your business, rather than thinking of it in isolation will help to ensure that technology solutions are used in a responsible way," he explained.
Andrews even suggested that certain companies may not be ready to accept AI. "There is also the question of whether businesses are ready to accept an AI solution and do they have the right frameworks, data controls and quality, and resilience for it to be successful? There is a regulatory challenge to keep up with the accelerating use of these technologies. The government's new All Party Parliamentary Group on AI should help address some of these challenges," he mentioned.
We asked Andrews to elaborate on how he believed companies should tackle these hurdles to deploying AI. "In our experience, it is important to run initial pilots to demonstrate early value and get initial buy-in before considering scaling up an organisation's effort," he detailed. "To be successful, AI needs to be implemented as part of a broader strategy and to support business transformation."
He continued, "To address some of the ethical questions, businesses need to work closely with regulators and wider stakeholders and recognise their role in helping create the right frameworks that balance business needs with implementing technology in a responsible way."
PwC and the future of AI
We rounded off our conversation with Andrews by asking him to do the difficult task of predicting where PwC will be in five years' time in relation to AI. "It's difficult to assess how quickly AI will move into the mainstream, but we expect that looking back in five years it will have had higher adoption rates than we could possibly have expected," he answered.
"As the leading technology-enabled firm our ambition is to embed the use of AI in our core services in a responsible way to provide the best solutions for our clients and our people," concluded Andrews.
Keep up with the ever-evolving AI landscape
Unlock exclusive AI content by subscribing to our newsletter!!
You May Also Like
---