Leveraging AI to deliver a more human customer experience
Leveraging AI to deliver a more human customer experience
In this moment of accelerated digital evolution, business leaders are waking up to the imperative of deploying AI to speed up and fine-tune day to day operations if they are to outperform the competition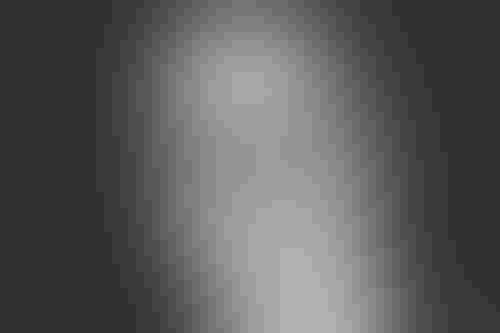 One of the most formidable challenges facing organizations today is the need to identify patterns in ever more complex sets of customer data.
The pandemic has only exacerbated this problem.
Indeed, the recent lurch to digital has meant that organizations are capturing more signals across more channels of customer interaction than ever before.
The complexity lies in identifying key insights and deriving meaning from these vast datasets, and then turning those insights into revenue-impacting business actions. One customer's issue may be reflective of some wider problem that requires urgent attention – but are the data that are being captured in one department effectively filtering through other areas of the organization?
AI: a necessary customer experience tool
Until recently, listening to customers on this kind of scale was an insuperable task. But by applying AI, particularly deep learning, to a range of experience data – such as direct and indirect customer feedback, digital engagement data, individual preferences, shopping behavior and more – one can far more easily detect patterns, predict behavior and anticipate customer needs. This is because AI is capable of analyzing and making sense of structured and unstructured data from fragmented channels in a way that is unfeasible for humans. And it can do so in real-time, enabling companies to make live-time decisions on the resulting intelligence.
In this moment of accelerated digital evolution, business leaders are waking up to the imperative of deploying AI to speed up and fine-tune day to day operations if they are to outperform the competition. A survey by Genpact and Wakefield Research of 500 SVP- and C-level executives across multiple sectors in the UK, US, Australia and Japan found that improving customer experience is the primary benefit of implementing AI in business operations.
Deep learning can help uncover rich customer insights quickly and with little effort. For example, AI-powered text analytics can intelligently categorize feedback from surveys, social comments, reviews and more, efficiently analyzing sentiment and even uncovering impact by topic. This brings structure to unstructured data and helps organizations to prioritize improvements that have the power to reduce churn and drive loyalty.
Using AI in this way turns qualitative analysis into a quantitative science. The newly structured information can be combined with operational and financial data to identify patterns, trends, risks and opportunities in the same way that other departments do with numerical data.
The decline of face-to-face interactions despite customer preferences
Customer behavior has changed dramatically this past year, and organizations have had to adapt to accommodate a huge pivot to online engagement. We've all become accustomed to interacting via the web – with colleagues, friends and family alike – and so it seems this digital shift, fueled by the exponential growth of the global datasphere, is here to stay. And, as digital technologies continue to evolve, human touchpoints available to customers will continue to dwindle.
But this trend runs counter to the fact that customers routinely voice a preference for more personal, human experiences. When asked, customers can be reluctant to accept AI as part of their everyday interactions with brands, particularly when it replaces human contact.
According to Wakefield Research, when consumers look ahead two years, 65% expect they'll still prefer to be served by humans, an increase of 1% from the previous study, while only 16% say they'll prefer chatbots. Even so, Gartner anticipates that by 2022, 70% of customer interactions will involve emerging technologies, like machine learning applications, chatbots and mobile messaging, a dramatic increase from 15% as recently as 2018.
AI can deliver a more personal experience
It may seem an impossible conundrum, but in fact technology offers a solution. Building an effective customer strategy in the digital age is all about leveraging technology to deliver a more personal experience. Even as face-to-face interactions diminish, AI can be deployed both to look after every single customer, on a scale that would have been inconceivable before, and also to humanize those customer-facing digital processes.
Let's take the contact center as an example. Combining artificial and human intelligence can transform and personalize customer experiences. As one of the few channels where consumers can interact with other humans, the contact center is typically where more complicated problems get solved (with simple requests like password resets having already been transitioned to self-service online). It is important, therefore, that any interaction with a call center goes smoothly.
Artificial intelligence can help. Chatbots, for example, can efficiently filter out customer issues that can be solved quickly and easily with little actual thinking required. Smarter and more adaptable than FAQs, bots can solve issues with minimal fuss, and customers will still feel that their problem received the personal attention it deserved. This liberates call center agents to deal with those more complex issues that require a greater level of human intervention. In this way, AI can play a humanizing role in the ongoing digitization of one of the few remaining touchpoints that exist between organizations and customers.
Using AI to be empathetic
AI's ability to analyze masses of data to uncover trends is clear, but its use extends far beyond this. Sometimes, an individual customer will stumble upon a unique roadblock in their journey. While the issue may not be symptomatic of some wider trend, nevertheless the moment should be captured and analyzed to determine what went wrong. AI empowers organizations to listen to each and every customer, and predict their individual risk based on their specific pattern of interacting. Individual customers matter no less than groups of customers do. Effective experience management is about making sure that every customer's problem is solved and that their experience is a good one.
AI can promote an empathetic outlook when dealing with potentially contentious issues where customers are more likely to have a negative experience. Take financial services, for example. Banks use AI to analyze behavior in order to determine the best communication channels when trying to recover debt from customers. Specifically, AI can identify whether certain customers are most likely to respond when contacted by phone, email or even social media.
But in addition, and even more crucially for customer experience, companies can intelligently identify which customers may be considered vulnerable, based on their demographic, tenure, past account information and even the wording they use to ensure that communications sent out are empathetic to their particular situation. The bank might even seek to drive a personal connection by reflecting a customer's language back to them. In this way, an automated process can seem more human to the customer.
The importance of delivering human experiences in an increasingly digital world
The preference to be served by humans rather than machines is frequently cited. But what if AI can help to deliver more human experiences? Integrating bots and other AI-powered solutions to align processes across back, middle and front offices can transform customer services. Crucially, AI has a unique power to humanize. In an increasingly digital world, it is a way of continuing to deliver those all-important human experiences.
Customer experience used to be something that organizations would focus on during periods of stability, and was typically one of the first programs to be prioritized during times of crisis and budget reduction, while AI was perhaps considered a luxury. Within a very short space of time, we have seen these views turned on their heads. An AI-powered customer experience strategy is not only valuable when facing today's challenges, but essential if businesses are to remain close to customers, bring empathy, and predict and respond to customer needs in a culture of agile, customer-centric decision making.
Chris Colley is Principal, Customer Experience (VP) at Medallia, a customer and employee experience management company
Get the newsletter
From automation advancements to policy announcements, stay ahead of the curve with the bi-weekly AI Business newsletter.