Liz Truss: Where the UK's new PM stands on AI, tech and science
Liz Truss: Where the UK's new PM stands on AI, tech and science
Her record on AI, digital privacy and the Online Safety Bill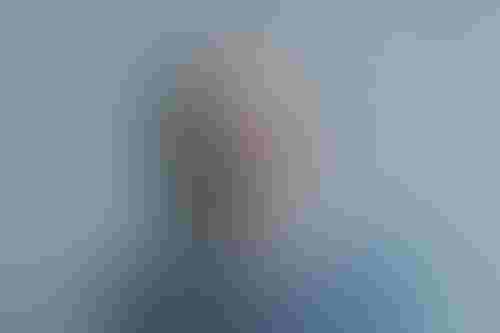 Her record on AI, digital privacy and the Online Safety Bill
Liz Truss is the new Prime Minister of the U.K., replacing Boris Johnson who resigned in July after the governing Tory Party turned on him due to a succession of scandals.
Truss now must tackle spiraling inflation, soaring energy bills and levels of industrial action not seen since the 1970s.
But what are her policies likely to be on tech topics like AI, digital rights, privacy and technology? AI Business finds out.
Liz Truss
Bio:
Liz Truss began her career as an accountant at Shell and economic director of the now defunct telecom company Cable & Wireless.
Having joined the Conservative Party in 1996, Truss would go on to become the MP for South West Norfolk in 2010. She has held numerous positions in government, including under-secretary of state for childcare and education, secretary of state for environment, food and rural affairs, and, most recently, foreign secretary.
On AI
Most of Truss's work covering AI came during her most recent cabinet position as foreign secretary.
During a speech last December, she suggested the U.K. should "step up" its investment in AI, as well as quantum computing and 6G to end "strategic dependency" on technology from Europe.
"We have to provide an alternative. And the United Kingdom is in a unique position to lead the charge on this," she said.
On tech rivals
Truss has positioned herself to be tough on China. She has previously called for the U.K. to "crack down" on Chinese-owned technology companies, including the social media app TikTok.
She has also called for limiting tech exports to "authoritarian regimes" while shoring up alliances with allies like the U.S. and Australia.
In her role as foreign secretary, she helped orchestrate the AUKUS partnership with the two nations, which included what she described as "deeper cooperation" on AI, cyber and quantum.
"We want to use this deeper expertise to help support stability with partners right across the Indo Pacific," she said in a speech earlier this year.
On privacy
Truss has generally voted in favor of mass surveillance of people's communications and activities.
Across three votes while she was Secretary of State for Justice in 2016, Truss voted twice for increased surveillance and was absent once.
She voted for the mass retention of information on people's Internet usage and for allowing the interception and retention of bulk personal datasets and communications.
On digital rights
The U.K.'s Online Safety Bill – which aims to regulate how online platforms protect users and their data – was effectively shelved as the country's government packed up to focus on choosing the next leader.
Truss is an apparent fan of the bill but wants any provisions it contains not to infringe on free speech, with 'anti-woke' politics a firm talking point throughout the leadership race.
She said that under-18s must be protected from harmful content, but that adults should be allowed to speak freely. "It should be the same online as offline," she said during leadership hustings.
On business and science
Truss ran on a platform of promising major tax cuts worth more than £30 billion per year.
Alongside her position as foreign secretary, Truss was also the minister for women and equalities. In that capacity, she set up a task force to encourage more women in science and tech.
Keep up with the ever-evolving AI landscape
Unlock exclusive AI content by subscribing to our newsletter.
You May Also Like
---