New UK prime minister's stance on AI, tech and science
New UK prime minister's stance on AI, tech and science
Former hedge fund executive Rishi Sunak already calming markets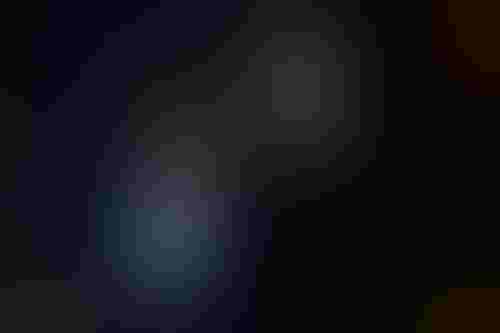 Former hedge fund executive Rishi Sunak already calming markets
The U.K.'s new prime minister is Rishi Sunak, leader of the Conservative Party and the first person of color to lead the country. At 42, the Hindu also will be the youngest prime minister since 1812.
He is set to replace Liz Truss, who resigned after just 44 days when her mandate to govern collapsed in the wake of financial turmoil sparked by her economic policies. Former PM Boris Johnson, whom Truss replaced, was thought to be a frontrunner but dropped out.
The former hedge fund executive faces daunting challenges as he takes the helm – market turmoil amid high inflation that has seen soaring energy bills. But his choice already seems to assuage investors, with the pound rising against the dollar and U.K. bonds rallying.
This economic backdrop influences investments in tech. While Sunak is brand new to the post, AI Business examines his prior stances on AI, China, privacy and technology.
On AI:
Seen as a pro-tech PM, Sunak has been a vocal advocate for AI. During the summer political runoff to be head of his party, he proposed plans to encourage AI deployments in the classroom to reduce teacher workloads while "inspiring pupils."
At his party's Conference in late 2021, he made comments about how AI is no longer the stuff of science fiction and that it has the potential to transform the economic landscape of the U.K.
"If artificial intelligence were to contribute just the average productivity increase of those three technologies, that would be worth around £200 billion ($231 billion) a year to our economy," he said.
During that speech, he also unveiled the government's new AI scholarship program for disadvantaged young people.
On China:
Sunak had promised to be tough on China, saying "China and the Chinese Communist Party represent the largest threat to Britain and the world's security and prosperity this century."
In a bid to 'out-foreign policy' his former rival, and now predecessor, Truss, he claimed Truss had rolled out the red carpet for China.
As Chancellor of the Exchequer (effectively the U.K.'s finance minister), he stuck to a Cameron-era approach that prioritized trade. His Treasury team wanted to restart trade talks with China this year, following suspensions over the country's Hong Kong free-speech crackdown.
On crypto:
Sunak sought to publish a law that would allow stablecoins to be used for everyday payments.
In April, he instructed the Royal Mint to create a U.K. government-backed NFT.
On digital rights:
The U.K.'s Online Safety Bill – which aims to regulate how online platforms protect users and their data – was effectively shelved during the turmoil over government leadership.
Nadine Dorries, the current government's culture secretary and architect of the bill, had backed both Truss and Johnson for PM.
Sunak appeared to be in support of the bill during his political campaign, expressing concern about children accessing "explicit" material but that free speech needs to be respected.
"I do think we need to have a way to protect children against harm, as I said and I say that first and foremost as a parent," he said. "But I do want to make sure that we are also protecting free speech and the legal but harmful bit is the one that I would want to spend some time as prime minister going over and making sure that we're getting that bit exactly right."
His emphasis on free speech is part of the 'anti-woke' politics that has been a firm talking point among the Conservative Party faithful.
On quantum computing:
During his chancellorship, Sunak's budget included £375 million ($425 million) for advanced technologies including quantum computing, life sciences or clean energy. Sunak also delivered tax breaks for IP owners undertaking research and development in AI, quantum computing and robotics.
On business and science:
As chancellor, Sunak signed off on plans that would increase science spending by 35% by 2026 along with an investment of around $8 billion in either the European Commission's Horizon Europe research program or a U.K.-based alternative.
Sunak also wanted to cut taxes by 20% at the end of the decade.
Sister publication Enter Quantum contributed to this report. Subscribe to EQ's newsletter.
Keep up with the ever-evolving AI landscape
Unlock exclusive AI content by subscribing to our newsletter.
You May Also Like
---