AI at Scale Ensures a More Sustainable Future
AI at Scale Ensures a More Sustainable Future
An opinion piece by the chief AI officer of Schneider Electric, a Fortune Global 500 company and 2021's most sustainable company in the world by Corporate Knights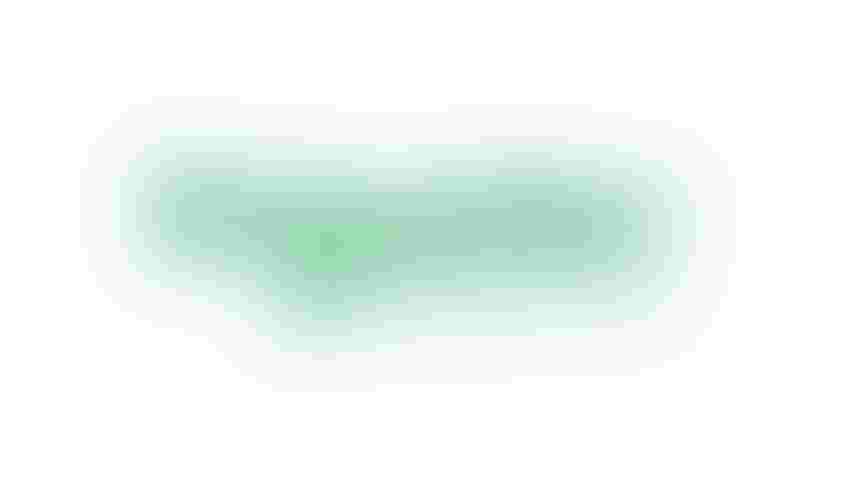 If you are a business owner who does not harness the power of the data available to you, you will have a tough time in the future economy. Data is the key to digitalization and decarbonization strategies that set the course of the most successful organizations.
According to the World Economic Forum, "businesses that integrate digital and sustainable transformation into their operations and value chains are 2.5 times more likely to be successful in the future." Companies that can bring both imperatives together will have the greatest chance of success.
The technology enabling this joint aim is AI. No longer a theoretical discipline, mastery of AI at scale is vital for organizations that want to secure their – and the world's – collective future.
The future of sustainable business starts with AI
The power of AI lies in its ability to help companies make more intelligent decisions that rely on hard facts and enormous amounts of data – providing companies operational benefits and supporting their path to sustainability. Leveraging data provides unparalleled insights to optimize energy consumption and lower carbon emissions while providing opportunities to meet broader business objectives.
The International Energy Agency says "digitalization can improve energy efficiency through technologies that gather and analyze data to effect real-world changes to energy use."
Gathering real-time energy insights is essential to achieving efficiency that supports sustainability initiatives. For example, using connected IoT devices alongside AI can turn volumes of data into valuable energy insights. Using this data, AI can accurately track and anticipate energy consumption trends, notice where changes are required, and automatically fine-tune systems to ensure optimum efficiency.
Getting to net zero for organizations
Consider buildings, which are responsible for 44% of global emissions. With AI solutions, it is possible to dynamically control on-site energy resources, as well as automatically forecast and optimize how and when to consume, produce, and share energy through microgrids.
Real-time insights make it easy to understand the savings, earnings, and CO2 emissions data and make further informed decisions. AI can also be used to examine complex market trends and dissect data to manage energy spend better and reduce risk in a volatile market.
What does this look like in practice?
Here's an example. IntenCity is the most efficient of Schneider Electric's flagship buildings, located in the Scientific Polygon of Grenoble, France. Completely energy neutral, it is equipped with EcoStruxure Building solutions, which will allow it to interface with the other buildings in the neighborhood as part of a local network, with the possibility of opting out in the event of a high demand in electricity or a high tariff, to store the renewable energy produced, and to defer consumption in favor of neighboring buildings.
The site aims for a consumption of 37 kWh/m2/year (eight to nine times less than the average consumption of existing buildings in Europe). A Smartgrid-ready building, IntenCity is already part of the energy landscape of tomorrow.
Projects like this demonstrate that AI is not the future; it is the strategic lever of today, delivering tangible business returns while also accelerating the journey to net zero and contributing to collective societal goals. As such, investing in digitization and embracing transformative AI is not a nice to have; it is a 'must-have' strategy with competitive value.
But while so many organizations are convinced of its power, harnessing AI within their operations is still a struggle.
People plus technology for the best results
AI is already delivering on its promise to transform sustainability strategies, but its true value in energy management and industrial automation comes to life when technology meets human expertise. When people can measure efficiency holistically, in real-time, and they understand how to improve it through automation, they are equipped to run leaner and cleaner operations.
Within organizations themselves, this means supporting talent to explore how AI can enhance their long-term strategies while also using it to unburden them from day-to-day repetitive and low-value activities, for the benefit of having more time for analysis, continuous improvement and real-time decision-making.
AI experts and co-innovation
However, this cannot work without collaboration across industries and domain expertise. Collaboration with AI experts is the way to bring forward this untapped value.
The reality is that AI expertise often extends beyond a company's core competencies. While tech start-ups are often lacking data, the long legacy firms sit on amounts of so-called dark data, the one you know you have but you do not use it.
In both cases, bringing in AI experts unlocks the business-relevant value of using open-source data for start-ups or limiting the dark data for mature players. On the other side, domain expertise is essential for AI to deliver true value, starting by choosing the right AI projects and the right KPIs to define success, through selecting features, training and perfecting AI models and creating ethical, unbiased algorithms.
Finally, nobody innovates alone. To gain the momentum needed to seize the AI opportunity, an ecosystem approach is required. For example, in the Schneider Electric Exchange, an open ecosystem for IoT energy management and automation solutions, efficiency-focused AI-enabled analytics and software are becoming a key area of partnerships.
Sustainability and competitive advantage 
It's clear that both sustainability and business goals can be achieved by using the same tools. AI is certainly capable of this.
However, AI is not a panacea. It will take collaboration across people, technology and partners to enable innovation, which is truly sustainable, long-lasting and ambitious enough to achieve the most challenging yet necessary target of reducing emissions by 50% by 2030.
The time to implement these AI solutions at scale, and put in the necessary work to see positive change, is now.
Keep up with the ever-evolving AI landscape
Unlock exclusive AI content by subscribing to our newsletter!!
You May Also Like
---