Spanish team wins AI vs. COVID Xprize
Spanish team wins AI vs. COVID Xprize
$500k split between two teams – and the results made available to policymakers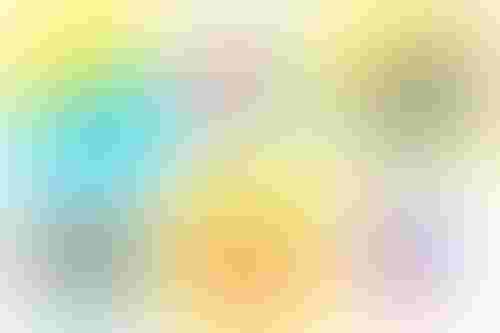 $500k split between two teams – and the results made available to policymakers
A team from Spain has won in an international competition looking to develop AI-based applications to help deal with pandemics, organized by the XPrize Foundation and sponsored by Cognizant.
The 'Valencia IA4COVID19' team won the four-month competition that saw more than 100 entrants. It will share the $500k prize with the runners-up, Slovenian team 'JSI vs COVID.'
Just in time for the next one
The Pandemic Response Challenge tasked teams with creating AI systems capable of accurately predicting COVID-19 transmission rates, and suggesting intervention and mitigation measures. When testing in "what-if" scenarios, those measures were expected to minimize infection rates as well as economic impact.
The two winning models will be made available to policymakers, business leaders, and health officials worldwide, but it is not clear if any will use the systems, more than a year into the current pandemic. Most major nations have developed their own transmission models, either internally, or through private contracts.
"We salute the ingenuity and dedication of the two winning teams of the Pandemic Response Challenge, VALENCIA IA4COVID19 and JSI vs COVID, and thank all who participated in this global competition," said Brian Humphries, CEO of Cognizant.
"It's amazing what can happen when you bring together creative minds in data science, computer programming, machine learning, and epidemiology. Their data-driven, AI-based models will help policy makers and health officials safely restart economies and learn how to harness these technologies to tackle future public health crises."
The PR-friendly exercise follows highly critical press coverage of Cognizant's Facebook moderation facility, described by employees as a "sweatshop in America." One employee died at their desk, with co-workers blaming the stress of the job.
The competition may also prove useful for XPrize's founder and chairman, Peter Diamandis. Earlier this year, despite a state-mandated lockdown, Diamandis held an in-person event for Singularity University. The 84-person meeting required attendees to provide negative COVID tests – but these are unreliable, and do not detect the virus in its earliest stages.
Keep up with the ever-evolving AI landscape
Unlock exclusive AI content by subscribing to our newsletter!!
You May Also Like
---