SXSW 2022: Is that meat on my plate or is it fungi?
SXSW 2022: Is that meat on my plate or is it fungi?
Technology will fundamentally change what you will eat in coming years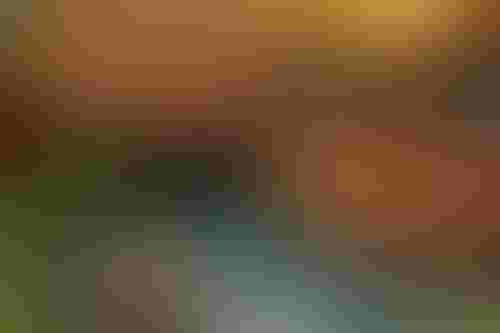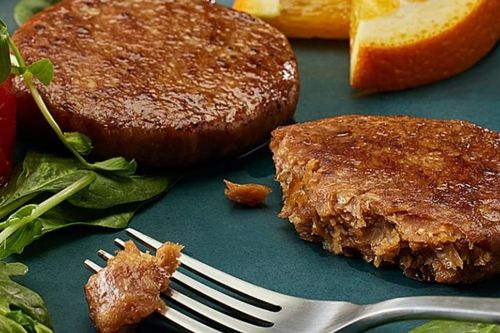 With eight billion people on the planet and a growing global middle class that has been raising meat consumption, scientists and entrepreneurs have been trying to find ways to feed everyone sustainably and affordably.
Enter alternative foods. They are not new: Kellogg founded its Morningstar Farms line of vegan and vegetarian products in 1974.
Today, the category has exploded and plant food that tastes remarkably like meat are in grocers (Impossible Foods and Beyond Meat).
Advancements in technology will continue to lead to the creation of even better alternative food products.
So what can people expect to see on their plate by 2030?
"It will be an exciting dinner plate. There will be a level of choice that doesn't exist today," said Thomas Jonas, co-founder and CEO of Nature's Fynd, which creates dairy, meat and other food from fungi. He spoke at a panel at the SXSW 2022 conference in Austin, Texas.
Nature's Fynd is backed by Amazon founder Jeff Bezos and Microsoft co-founder Bill Gates, among other investors.
The company works with Fusarium strain flavolapis – a microbe the founders discovered in the volcanic springs of Yellowstone National Park. A research project for NASA about finding life on the moon led them to Yellowstone where the volcanic springs offered a disparate environment to study. They nicknamed the microbe Fy -- Fusarium of Yellowstone.
Today, Nature's Fynd uses Fy to create a variety of fungi-based foods. The company developed a technology called liquid-air interface fermentation in which Fy is grown until it forms a mat with a texture similar to muscle fiber. Then, it is steamed, pressed, rinsed and sliced. The result is transformed into a solid, liquid or powder and developed into different foods.
Jonas said their protein can be made using 99% less land and 99% less water than traditional meat processing plants and emit 94% less greenhouse gases than cattle.
This week, the company announced it will be launching in Whole Foods in April.
Figure 1:
Christie Lagally, founder and CEO of Rebellyous Foods, said the biggest change to how people eat in the future will be in their consumption of mock meats. Her company produces plant-based foods with the goal of making these foods affordable and scalable. Its backers include Vulcan Capital, the investment arm of the late Microsoft co-founder Paul Allen.
Meat production has gone through tremendous change, from unsanitary conditions to standardization and safety today.
"We're ready to take the next step," she said. "The plate of 2030 will reflect the values that we have here today," which is promoting sustainability and being environmentally friendly.
"How we make meat has to evolve with our values," Lagally added. The plate of the future "is not necessarily going to look different. It's just going to be made differently."
Uma Valeti, founder and CEO of UPSIDE Foods, said it will be a plate of food whose values the consumer can get behind. Awareness of food production's impact on the planet is rising and will only grow "exponentially," he said.
Valeti's company uses animal cells to grow real meat. The company is working with the U.S. Department of Agriculture and the U.S. Food and Drug Administration to establish clean manufacturing, safety procedures and proper labeling protocols. UPSIDE is working with regulators to get the meat to market. Thus far it has produced beef, chicken and duck.
His investors include Gates and Virgin Group founder Richard Branson.
Convincing skeptics
Asked what they would say to people who might think their food is "strange," Jonas said today people are used to alternatives. He said 15% of the milk market is already plant-based – such as soy, almond and oat milk. People already are more open to alternatives.
Also, as a Frenchman, Jonas said his country's wine, bread and cheese are fermented products – just like Fy. Kombucha, which took off quite quickly, is a fermented product, he further pointed out.
These alternative foods also do not have to taste like the real thing to be adopted, Jonas said. People who drink soy milk are not confused by it; they understand it will not taste the same as milk and they are fine with it. "It's all about being delicious," he said.
For ingrained skeptics, Jonas said he would tell them something his mother used to say to him. "Try it first and then tell me if you don't like it."
Keep up with the ever-evolving AI landscape
Unlock exclusive AI content by subscribing to our newsletter!!
You May Also Like
---