Trade group: EU AI Act 'virtually impossible' to enforce
Trade group: EU AI Act 'virtually impossible' to enforce
Proposed legislation criticized as overly broad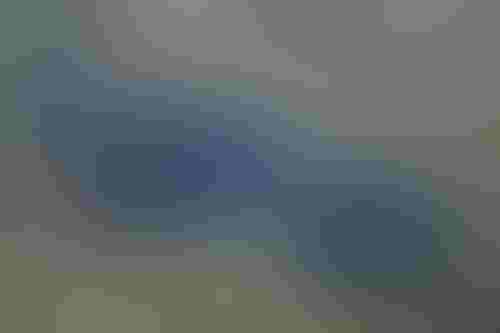 Proposed legislation criticized as overly broad
An industry group representing software makers has called on the EU to remove requirements on general-purpose AI tools in its proposed legislation.
The (Business) Software Alliance (BSA) warned in a paper that the EU AI Act would impose "virtually impossible and retroactive obligations on low-risk AI."
The EU's prospective regulation would force businesses developing AI to have systems categorized based on risk to citizens' rights and privacy. Should a system fall under the 'high risk' category, it would be subject to strict obligations, including forced implementation of risk management oversights.
BSA argues that general purpose AI tools are defined broadly, making it difficult to understand what would constitute such a system.
"Requiring developers of general-purpose AI and tools to comply with ex-ante risk assessments before market placement for all possible uses and establishing life cycle-long compliance obligations would create virtually impossible compliance obligations with no corresponding risk or market need," the paper reads.
The BSA also contends that the legislation would "severely impact" open source development in Europe by disincentivizing developers.
The group further warns that the legislation expands to software not traditionally considered AI — thereby extending the Act's scope beyond AI technologies.
"We strongly urge EU Institutions to reject the recent proposals on general purpose AI and ensure that the scope of the AI Act maintains its risk-based approach and a balanced allocation of responsibilities for the AI value chain, for a framework that protects fundamental rights while addressing the challenges posed by high-risk AI use cases and supports innovation."
Related stories:
EU to make manufacturers embed cybersecurity in digital products
EU takes step closer to AI legislation
EU adopts landmark rules regulating 'harmful' online content
After being proposed last year, the bill is currently involved in various wrangling by lawmakers looking to define its scope before facing votes.
It already is facing delays over disagreements among EU parliament members over the bill's restrictions on biometric identification systems, including its use by law enforcement agencies in publicly accessible spaces. Some legislators have argued that law enforcement agencies should be allowed to use the tech with safeguards in place.
The BSA isn't the only group to take issue with the EU's AI Act — a U.S.-based think tank said last July that the bill could cost European businesses billions of dollars. The Center for Data Innovation joined BSA in decrying the legislation for being overly broad.
Keep up with the ever-evolving AI landscape
Unlock exclusive AI content by subscribing to our newsletter!!
You May Also Like
---